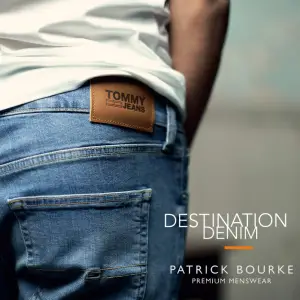 *Oisin O'Callaghan.
Ireland's latest world champion, Oisin O'Callaghan has strong links to Co Clare.
On Sunday morning, the seventeen year old claimed the UCI MTB Downhill Junior World Championships Title in Salzburg, Austria. He blasted down the 2.3-kilometere course, dubbed the "Speedster" as speeds approaching 65 km/h on the rough terrain to finish in a time of 4:02.142.
O'Callaghan finished ahead of Great Britain pair Daniel Slack and James Elliott to win Ireland's first ever Downhill world title at the Mountain Bike Championships.
Speaking after being awarded the rainbow jersey, Oisin said, "I don't think it's sunk in fully yet, later on I think it will. It's a bit overwhelming right now. I think every racer aims to win. But top five would have been really good. Everyone has been sending me messages and hoping that I do well".
"When I was in the hotseat at the bottom, riders were coming down ten seconds slower and I was wondering what I had done because it was my first race at this level, I was too young before and the manager then told me I was guaranteed a medal but we didn't know what colour," he added.
From Ardpatrick in Co Limerick, Oisin's father Chris hails from Hermitage in Ennis while his mother Mary is from Kilfinnane. The majority of Chris' siblings still live in the Banner County.
Currently in Slovenia, Oisin and his father have yet to return home for the celebrations. Speaking to The Clare Echo on Wednesday, Oisin's aunt Michelle Dormer said the entire family has been on cloud nine since the win over the weekend. "We're ecstatic, we're dreaming of when we can see them and congratulate them properly, it was a wonderful success and we're all delighted".