Strike Sports Coaching provides individual players the opportunity to enhance their sporting ability through professional training sessions.
With small class sizes, players are catered for on an individual basis, providing a clear development pathway in an age-relevant format. The emphasis here is on developing the key fundamental movement skills for all sports, through fun, game-based training sessions.
Run by highly experienced UEFA Licensed coaches, Owner Kieran Ryan explains that Strike Sports Coaching is the perfect off-season outlet for individual players hoping to play for Clare or aspiring to compete in underage League of Ireland (LOI) or simply, to improve their skills, speed, balance and agility for next season. . The coaching staff includes Kieran, who works with the Galway United u15's as well as having managed the Clare Kennedy Cup squad in 2019. Also on board is Barry Ryan, who has accumulated 450 LOI games and "a renowned, highly decorated ladies' coach" who will be joining the team for girls coaching after Christmas.
On the ethos, Kieran states: "We are very focused on the child and what they want. Children want games. They don't want to be standing around waiting for two touches of the ball. Every player has at least one football, all of the time. The number of touches on the ball is a priority. They are allowed develop through games. It's a game-based formula that has genuine benefits to their natural ability to improve. We look at isolated skills. I might take a player out of the game to practice on his stepover, as opposed to everyone working on their stepovers at the same time."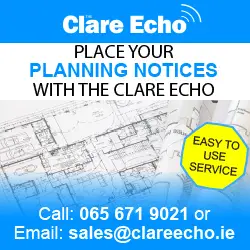 Kieran stresses that Strike Sports Coaching will work with managers and teams to further develop their players in different leagues. Taking a team for six weeks, the coaches will deliver a variety of sessions, whilst offering free advice to their managers at the same time. The focus is generally on players aged seven to fourteen. Kieran states: "At age six, seven and eight it's all about getting the basics skills right. At age nine, ten and eleven, it's about me and my buddy. That means moving the ball, when to pass and one-two's. From 12 years on, it's me, my buddy and others. This includes third man runs, selfless runs and creating space for others. It's all age-specific."
Through various coaching courses, Kieran acknowledges that many parents and coaches spend too much time telling a young player to pass it, without them really understanding the when and why. "If I'm a kid, and I'm only getting the ball once every 90 seconds, I want to be comfortable. He needs to learn how and when to pass as well as why, rather than being told by some adult to pass. As we get older, it's all about the why. Once he understands why he should do something, he can make that decision himself. Why, leads to better decision making. We have a big focus on improving their decision making as they get older," he opines.
From 12 years of age players can then focus on positional sense, Kieran believes. "During my time as Kennedy Cup manager, my goal was not to win but to develop players in different positions," he explains. Too many managers, he believes, put players in a single position and they never really develop a sense of what it's like to play in every position. "They put you in only one position and then they drop you. That is their opinion of you. How qualified really are they to do that," he states. Adding, "Our goal here is to develop the whole child so that they are good with friends, their interpersonal skills improve and they are fitter, with freer minds. I have gotten plenty of testimonials from parents of children on that Clare squad, saying they were doing better in school and that they were looking forward to finding out what position they are going to be playing next week."
Strike Sports Coaching is running a Christmas camp this year on December 28th, 29th and 30th. This will include fun games between 10am to 3pm, with specific coaching for players with different positions over the three-day period. "This is all game based, loads of matches, loads of shooting, goals and passes," Kieran states.
All coaching delivered will adhere to hygiene advice, PPE and provide handwashing facilities. The coaches at Strike Sports Coaching are committed to running a fun and safe camp.
For more information visit https://strikesport.org/