Club delegates in Clare have voted unanimously to approve the implementation of a five year strategic plan for Clare GAA.
Completed from March to September of this year, the work of the nine-person strategic plan group (SPG) was lauded by all club delegates who spoke at Tuesday evening's special meeting of Clare GAA which took place at Hotel Woodstock. The SPG was comprised of Enda Connolly, Eoin Conroy, Eoin Doohan, Conor Gilligan, Roisin Glynn, Colin Kelly, Kieran Keating, Mark O'Connell and Enda O'Flaherty. The SPG was formed off the back of a proposal by Éire Óg's Niall O'Connor last year.
Tuesday's meeting lasted two hours and twenty nine minutes. "The Banner has been raised like never before," Naomh Eoin delegate Gabriel Keating said of the plan which was formally proposed by Tubber's Andrew Monahan and seconded by Robert Frost of O'Callaghans Mills.
"Not so long ago a former county manager described us the delegates as mushrooms, it is time to pull the mushrooms from the ground," Éire Óg delegate Rory Hickey commented.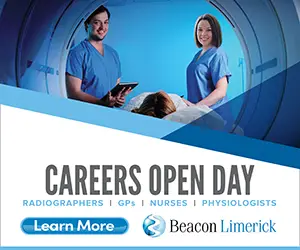 There are four strategic focuses in the plan – governance, clubs, games and commercial growth. Each of these includes a series of recommendations such as the appointments of a full-time Chief Operating Officer which will evolve into a CEO role, a full time Commercial and Brand Manager, a full-time Finance Manage, a facilities manager who will oversee the assets owned by Clare GAA,
An additional four GDOs should be appointed by the end of 2023, the report believed. It also proposes the recruitment of a four person Hurling Academy Board, a four person Football Academy Board, a full time Clare GAA Hurling Performance Manager, a full time Clare GAA Football Performance Manager and a full time Clare GAA Head of Athlete Development.
Other recommendations include, the refreshing of the Clare GAA Audit and Risk Committee every three years, creation of a Games Performance Board, more games based playing opportunities to increase player retention plus the construction of an indoor training facility.