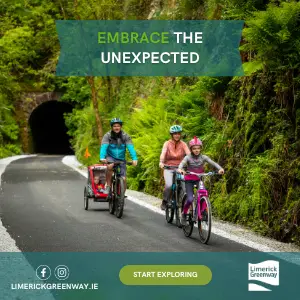 Drainage blockages deemed to be fuelling flooding problems in Coolistiege, Clonlara are to be examined by Clare County Council staff.
It follows a recent motion by Cllr Michael Begley (IND) to a meeting of the Shannon Municipal District. He asked that blocked storm water drainage on the Castle Road and its junction with the L-3064 at Coolisteige be dealt with "to prevent flooding of the junction and private property".
Senior executive engineer, Aidan O'Rourke in response said the matter would be examined "to determine the issue here and blockages identified will be removed as soon as possible".
Cllr Begley expressed his hope that works would be completed "sooner rather than later" with the motion seconded by Cllr Donna McGettigan (SF).