*A damaged garden shed in Newmarket-on-Fergus. Photograph: Paula Carr Whelan
Parts of Co Clare remain without power as the clean-up from Storm Hannah continues.
Throughout Friday night and the early hours of Saturday morning, Clare Fire Services dealt with more than 70 incidents across the county. This involved removing fallen trees and debris to make roads passable and safe for motorists. Emergency services also responded to separate callouts for a chimney fire and CO alarm.
Council crews from all Municipal Districts will be working all day on Saturday to clear the remaining fallen trees and debris. Motorists are advised to drive with caution on roads this weekend.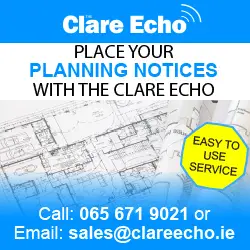 Met Éireann's strongest wind speed in the county at the height of Storm Hannah was 119 km/h at Shannon Airport. However, gusts of 153 km/h were recorded at Moneypoint, though Met Éireann do not measure wind speeds in West Clare.
Flights to Shannon Airport were also disrupted with flights from the UK having to divert to Dublin Airport and other services cancelled.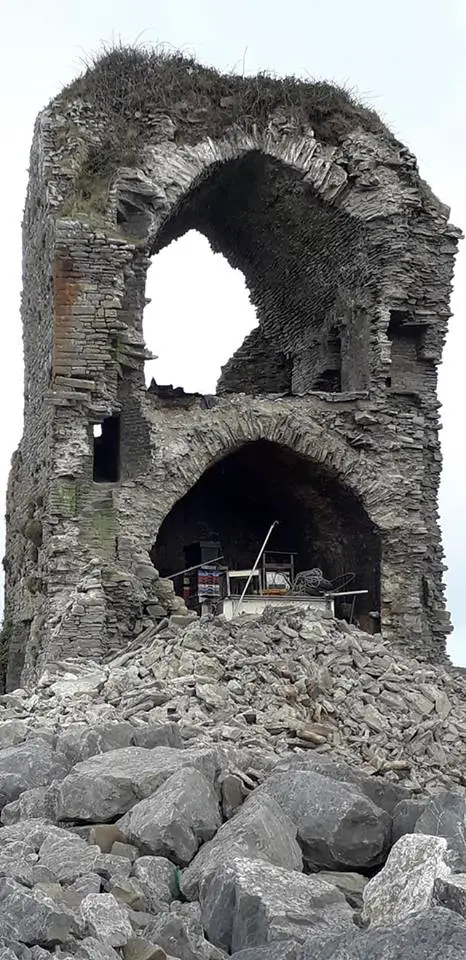 "Severe damage" has been caused to Doonmore Castle at the harbour in Doonbeg according to a local source.
Supply of water from the Doolough plant was disrupted early on Saturday morning but Irish Water have since resumed normal operations.
ESB are dealing with twelve different electrical faults across Co Clare, at present 1,122 customers are without power. Overnight, it is estimated that 4,000 homes across the county had no electricity. Details of the current electrical faults and expected restoration times below.
Connolly / 62 Customers / ERT 20:00
Cranny / 54 Customers / ERT 20:00
Cree / 19 Customers / ERT 20:00
Ennis North / 68 Customers / ERT 20:00
Ennistymon / 15 Customers / ERT 20:00
Kilkee / 35 customers / ERT 20:00
Kilnaboy / 62 Customers / ERT 20:00
Lahinch / 15 Customers / ERT 20:00
Liscannor / 38 Customers / ERT Unknown
Lisdoonvarna / 190 Customers / ERT 20:00
Lisroe, Kilmaley / 24 Customers / ERT 20:00
Miltown Malbay / 155 Customers / ERT 20:00
Quin / 17 Customers / ERT 20:00
Tiermaclane / 43 Customers / ERT 20:00
Tulla / 165 Customers / ERT 20:00
Whitegate / 20 Customers / ERT 20:00