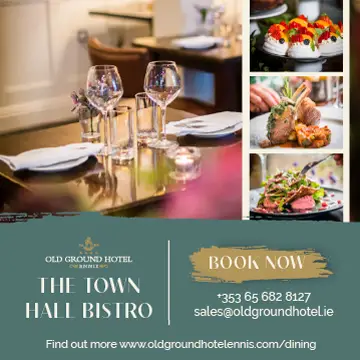 Clare losing to Cork in Munster senior hurling finals unfortunately is a familiar trait, it's 1932 since the Banner last overcame the Rebels in a provincial decider.
Just like Fr Harry Bohan forty years previous, Gerry O'Connor and Donal Moloney have been managers for back to back provincial final defeats to the Leesiders. Bohan used the word "heartbreaking" to describe their losses but 'sickening' seems a more apt word for the titles let slip in 2017 and 2018.
Speaking in the aftermath of the two point loss, O'Connor was of the view that their opening thirty minutes could not have went much better. "We couldn't have planned the first half much better until three or four minutes before half-time. A lot of the decisions that we had talked about and the tactics we discussed they came off, we were performing really well, we got a huge amount of ball into John Conlon he was winning his battle in there and just before half time they got a goal and a point, it looked now as if it deflated us but at the time it didn't feel like that and it definitely didn't feel like that at half-time".
Donal Moloney stated in the lead up to the game that Cork were "not a bogey team" instead a better team than Clare, that was his explanation for the Banner not being able to beat them in Munster in twenty years. Post match, Gerry maintained John Meyler's side were deserving winners. "The reality is they were worthy champions last year and they're worthy champions this year, they played really good hurling in that fifteen minute spell before half-time. we stabilised things after fifteen minutes in that second half but their half-forward line appeared to get on top of our half-back line, their half-forward line seemed to storm into the game and they seemed to get a lot of scores from there and that ten or fifteen minute period just after half-time we missed a few frees and they got a few handy scores and that's just the nature of it, we weren't able to get a foothold on the game after that".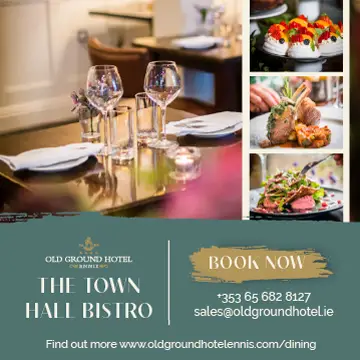 He points to their ability to cut the supply of ball to John Conlon as proof their worthiness. "The game is played over seventy five minutes and we just weren't able to get possession from our own puckout as regularly as we were in the first half and as a result of that there was a lot of ball being cut out by their half-back line and feeding their half-forward line and also as a consequence of that our supply into full-forward line and particularly into John who was having an excellent game in the first half we were being starved of possession in the full-forward line in the second half".
O'Connor believes the supply of ball stopped because Cork began to dominate in the middle third. "In the first half we were using our midfielders and wing backs as puckout options but I think Cork probably had a good discussion about that at half-time and pushed up on our half-backs and midfielders. We still got a few puckouts to our half-backs and midfielder but we were probably turnedover or the ball was dropped but we're going to have to refer back to the tape and see where it is we need to improve on, we're in a quarter-final now so we'll go back, we'll feel sorry for ourselves for a couple of hours tonight but we'll refocus and do our recovery tonight as we've been doing for the last couple of weeks, it's a short turnaround but maybe that will suit us, the reality is we've got to go and prepare diligently for an All-Ireland quarter-final in two weeks time".
It was in the first fifteen minutes of the second half that the Éire Óg clubman said Clare lost the game. "Definitely the goal and a point they got before half-time was crucial because we were really coasting up until the thirty second minute, they tacked on a point immediately after the goal so the biggest challenge for us was the ten to fifteen minutes after half time, we just weren't able to quell their momentum and get hold of a sliotar on our puckout or their puckout".
"In that crucial fifteen minutes after half-time, Cork dominated and they got up a three or four point lead and we crawled it back again and with four or five minutes to go it was still there for us but credit to Cork they were the better team on the day".
When asked on the performance of referee James McGrath, Gerry answered, "In a tight game you'd really have to go back and look at the tape, it felt that there were a few questionable decisions but we're not going to get into a debate about referees here this evening".
*Photograph: Martin Connolly