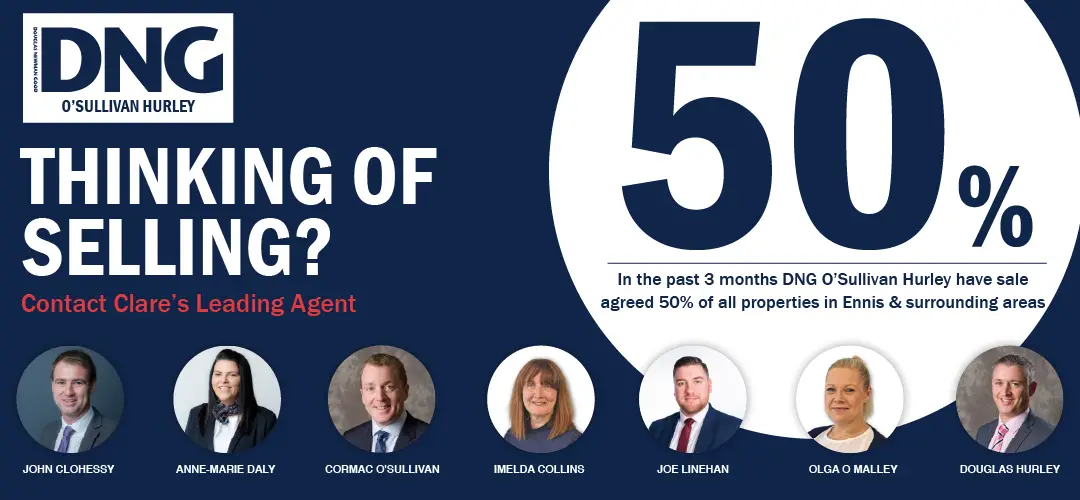 *Seadna Morey has been in flying form for Sixmilebridge this season. Photograph: Gerard O'Neill
Having amassed five senior championship crowns in just eight seasons as recently as 2020, there were signs last season that Sixmilebridge's most successful side were beginning to wane.
There were no alarm bells ringing, merely that there had been little fresh blood injected into the flagship side over the past few seasons and that a replenishment process was required to maintain their title contention status.
Central to that assimilation process is the return of club legend Sean Stack to the helm for the first time in 18 years as his perennial enthusiasm for Sixmilebridge and indeed all things hurling is simply infectious.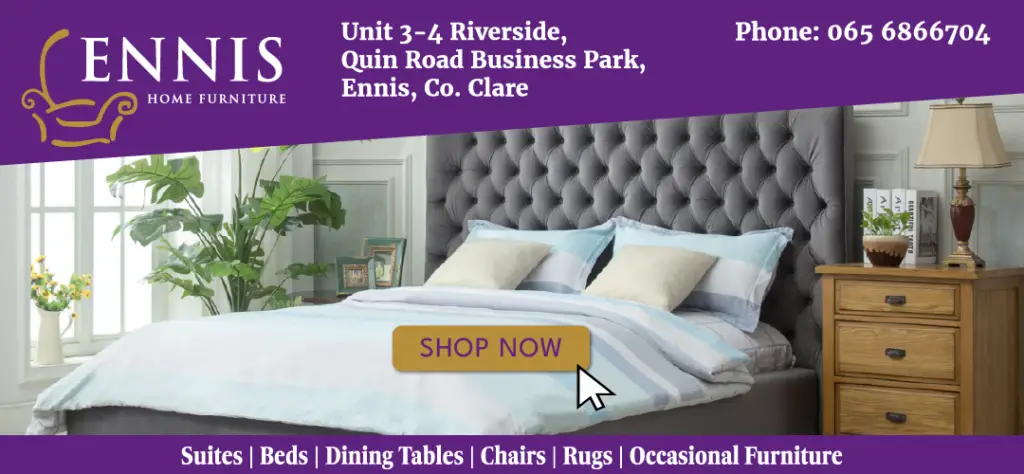 "I'm delighted to be involved with this bunch of players. It's most enjoyable and challenging and anything to do with being in a dressing room in a hurling field, give it to me any day of the week.
"We're in with a team that some say are ageing, some say have a lot done and we haven't won a minor or Under 21 in a good few years. Now we're not playing the poor mouth by any means but we're definitely trying to rejuvenate a bunch that have an awful lot done.
"The Clare Cup campaign went well for us, we loved every minute of it, we got what we wanted out of it and we've tried to open doors and freshen everything up and it seems to have been enjoyable for everyone.
"However, whether we're contenders for a championship or not, that will only be known down the road but we're going to give a right shot anyway.
"And who best to start the championship than facing our neighbours Newmarket. It's the perfect draw for us to tune in our minds."
The prospect of rekindling acquaintances with the Blues fits perfectly into Stack and Co's plan to really test their new-look side over the coming weeks.
"We're in a tough group that we're happy to be in, with four competitive matches whereas last year Sixmilebridge kind of waltzed through their group without having to exert themselves too much and then we caught in the headlights when tested in the quarter-finals. So we're hoping that this group will do us good if we're lucky to come out at the end of it."
With Newmarket and Feakle commencing Sixmilebridge's championship credentials in the opening week, it's a demanding challenge that Stack is relishing to kickstart their campaign.
"If you were asked to pick out two strong, physical teams in the county, we're facing both in the first seven days so we know the challenge that's up against us. We've good work done, of course we have the experience too of a lot of lads with four or five county medals and the injection of youth has helped to fresh things up. Because as the saying goes if you stay put, you're going backwards, end of story."
Management: Sean Stack (Manager), Adrian Chaplin, Jim Fitzgerald, Niall Gilligan,
Michael O'Halloran
Captain: Caimin Morey
Key Player: Seadna Morey
One to Watch: Luke O'Halloran
Fresh Blood: Lorcan Fitzpatrick, Colm Flynn, David Kennedy, Luke O'Halloran, Aidan Quiligan
Departures Gate: Alex Morey (Injured), Jason Loughnane (travel)
Titles Won: 15
Most Recent Title: 2020
Last season's run: Faced with the burden of trying to chase down a historic three-in-a-row of Canon Hamilton titles, Sixmilebridge eased through the group stages but found it tough to up the ante against a ravenous Éire Óg side gunning for revenge.