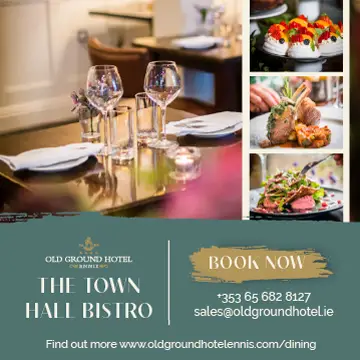 PUBS were the real winners of the additional St Patrick's Day bank holiday with an increase in footfall noted across the country as the public got the opportunity to celebrate the patron saint of Ireland.
Retail and hospitality did not experience a similar bounce with the dry weather leading to coastal locations welcoming more visitors.
Comedian Oliver Callan noted that the original thinking behind the extra bank holiday was to reward frontline workers for their efforts throughout the pandemic but quipped that the gratitude resulted nurses and healthcare staff dealing with more intoxicated patients than usual.
Miltown Malbay was among the busy parts of West Clare with the Cheltenham Festival and St Patrick's Day celebrations leading to a profitable week according to one local publican.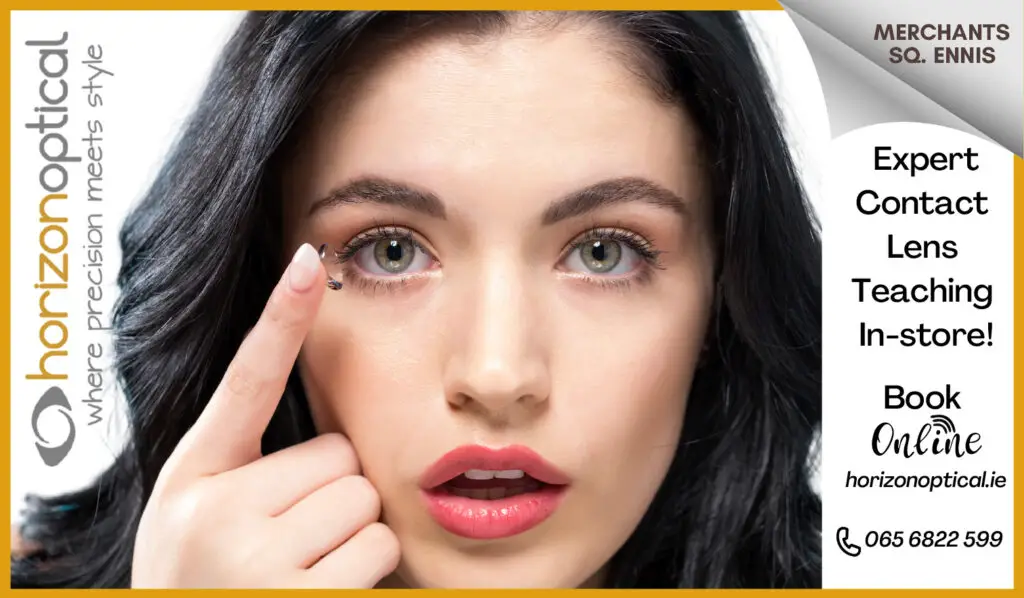 Owner of Knox's Bar & Storehouse Restaurant, Mike Dennehy told The Clare Echo they recorded a considerable increase in business compared with St Patrick's Day of 2019. "There was a big uptake, it started early on the week with tourists arriving in. We had traditional music early in the week and there was an uptake from that. With St Patrick's Day you're not sure what to expect, you never know what will happen. This year, it changed largely because the Queens Nightclub did an early gig so we were full at 5pm, it settled down later on and kept going all night until we finished between 12:30am and 1am.
Located in the heart of Ennis on Abbey St, Knox's benefited from the following day off and the weather, "the way it fell was fantastic". While he acknowledged pubs were the real winners, he flagged that the quieter fortnight before and after the festivities ensures that the accounts level off. In the county town, it was the pubs closer to the Queens that felt the real benefit, "there was 1,100 or so people going there, that's people coming into town that wouldn't normally".
Mike referenced 'Puente', a holiday in Spain which is the day off to bridge the time between the weekend and a holiday, thereby creating a long weekend, as something to be possibly considered going forward. A puente typically occurs when a holiday falls on a Tuesday or Thursday, workers will then take the Monday or Friday as a Puente.
While the uptake in trade is a positive, Mike noted that Ukraine and COVID numbers are still in people's mind and is keeping some of the public away from pubs, "people are pulling back because of Ukraine and you might not think it. With it, you also have the cost of living going up so with rising costs of oil, petrol and diesel, people have to sacrifice something".
Also the owner of Gallagher's of Bunratty, the Ennis man said the boost in business was not as similar for the popular restaurant. "The tourists haven't really arrived for Bunratty yet, we did okay but in Bunratty the people are not drinking as much".
Given the strong crowd, they normally have on a Thursday night, Ger Shortt of Shortt's Bar in Feakle admitted there wasn't a very visible increase in their activity for St Patrick's Day. "St Patrick's Day fell on a Thursday, we normally have a traditional session on a Thursday night so we have a big crowd for that, there was no surge as such". The pub opened for the parade but shut in the afternoon until 7:30pm where it remained lively until closing time.
Speaking to The Clare Echo, Ger believed a conservative approach has been maintained by his regulars. "I personally didn't find it busier, the last two years we were closed, prior to that, I didn't see it as any busier than 2019 or 2018, a lot of people are conservative about going into crowds. People coming into me are of a more senior nature, they are more apt and cognisant of the virus still at this stage whereas some of the other pubs would have a more youthful crowd".
Other spots in Feakle would have been busier, Ger noted, "the parade in Feakle was a fantastic one for such short notice there was great turnout. Feakle is a great community and has great support for an occasion like that".