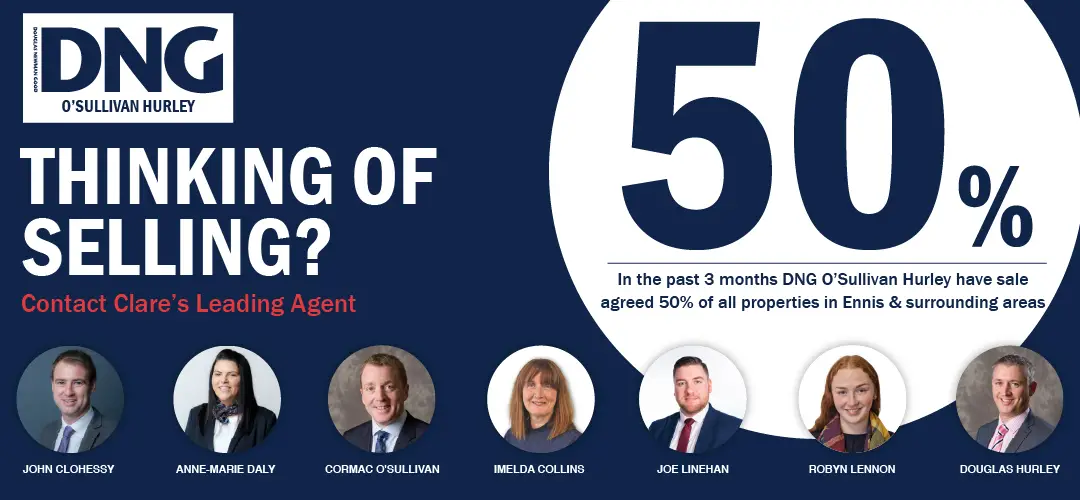 Dave Noble and Jim Madden.
ST FRANCIS CREDIT UNION have renewed their partnership with the Clare District Soccer League (CDSL).
As the main sponsors of the CDSL, St Francis Credit Union have reiterated their commitment to soccer in the county by agreeing to continue in that capacity.
Operating in the county for over 57 years, St Francis Credit Union provides valuable savings and loan services to its 46,000 members.
Dave Noble, lending and business development officer with St Francis Credit Union said they were pleased to continue supporting the CDSL. "Sport in Co Clare is close to everyone's heart and the Clare Soccer League is no different. The league is highly regarded as one of the premier leagues in the country. Evidence of this is Newmarket Celtic currently looking forward to semi-finals in the FAI Junior and Munster Junior Cups in the coming weeks. We know our member base are happy to support the Clare Soccer League and we very much look forward to working with all involved with the league in the coming months".
Jim Madden who recently resigned as CDSL PRO was the key official in orchestrating the initial sponsorship deal and the renewal. "We are delighted with the partnership with St Francis Credit Union. Their ethos of social responsibility and community development is very much in line with our own core ethos here at Clare Soccer League. We are very happy to work together with the credit union as they help us in raising much needed funds for our 2023 season," he stated.