*Donie Garrihy. Photograph: Willie O'Reilly (Burren Eye Photography)
Passion and pride are two traits Donie Garrihy will always bring to the fore regardless of the sport, so long as his native place is concerned.
Relegated to the intermediate ranks twelve months ago, St Breckans turned to Clare's most successful soccer manager, two time Oscar Traynor winning boss, Donie Garrihy to lead their crusade back to senior.
According to the Doolin2Aran Ferries Director, "The aim at the beginning of the year was to steady the ship, there was different views on where the football was going and where were people going and what they were doing, it was doom and gloom so the aim was to steady the ship at the start and put it on an even keel, start being positive and start work".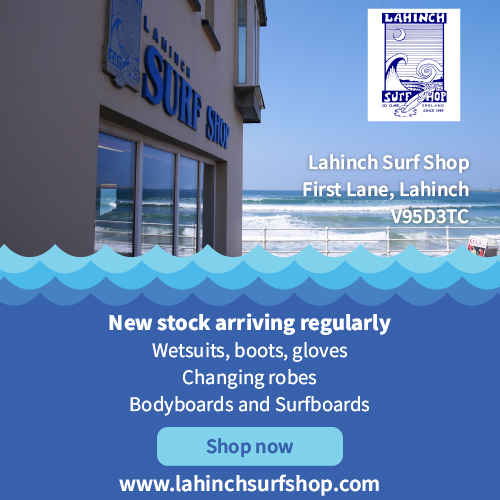 In tracing their progression, Donie goes back to the beginning and their first gathering on January 10th this year. "We said we'd do our best, we were coming from a fragile place. I know it's an old thing but we're never looking ahead of the game, low and behold we're in a final, that final is an award for the players to be in the final, they're rewarded for being there, now they have to award themselves. You've asked a thousand managers the same question, people who would be more in the GAA world may answer you more plainly, it's a reward for their efforts but now they have to award themselves. I can't award them, they can do it themselves".
His message back in January is one he is still applying. "I told them, 'I cannot win a football game for you, I have not got a magic wand, I can direct you but you have to achieve this on your own, I can stand in the technical area but I don't have a magic wand, it's going to be about yourselves and standing up for your club, yourself, your family, your school, where your job is'. I can stand in front of a board and show them this is the heading next week in The Clare Echo, The Clare Champion or the local Facebook page, you see the heading 'Breckans Almost', 'Breckans Nearly', 'Breckans Next Year', 'you have a chance of achievement', someone could come along with the glantóir and rub that all off".
Reverting from soccer to gaelic football management was "a huge transition", Donie admitted. "I take stuff at face value, when I hear the buzz word that football has changed, I'd have to experience that before I use that phrase, I make up my own mind. I guard against the unknown". Subsequently he formed a management team which included Greg O'Leary, Cathal Blood, Jersey O'Loughlin, Pat Haugh, Conor Shannon and the most recent addition two time All-Ireland winner Declan O'Keeffe.
At U14 and U16 level Garrihy previously managed St Breckans teams, learning from the likes of Jim Hillery, Pat Harrington, Francis Hawes, Willie Moloney, TJ O'Loughlin and Tom Cosgrove. "I always heard about football at home in the house, a mad football house. I learned a lot from them as a young kid, growing up listening to them people. I was always into soccer, at U16 level with Lifford which is a long time ago 37 years ago, hitching to Ennis playing youths football, from my late father's point of view it was a no no but I had to do it on the quite".
For his father, soccer was "a no no" but for Donie any GAA club other than St Breckans falls into the "no no" category. His own playing career with Breckans lasted thirty two years. "One life one club, I would not think of playing football with anyone else. In soccer it's a different world, it's non parochial but in gaelic games that is a no no in our house. Winning a galvanised medal with our club is like a Champions League winners medal rather than winning a gold medal with somebody else. You've no idea how passionate we are in our house about our club, my wife Breeda is the Culture Officer in the club, my four sons have won championship medals underage and my daughter plays with Burren Gaels, it's everything".
Nine months on from meeting the panel of players, Donie Garrihy has steadied the ship, from here to Saturday's it's full steam ahead as St Breckans aim to win their third intermediate title in 37 years and their first since 2010.