Regarded as a hugely influential figure in East Clare, Sr Bosco Griffin has been laid to rest.
Sr Bosco's decades-long involvement with pastoral and community organisations were hailed at her funeral mass on Saturday which was celebrated by Bishop Fintan Monahan, Fr Brendan Quinlivan, Fr Brendan Lawlor and Fr Martin O'Brien.
Born in Roscommon in 1941, Bridget Mary Griffin became an integral part of the Tulla community since 1981 when she moved there to began teaching at St Joseph's Secondary School.
She worked tirelessly for communities in the county and further afield through her efforts to promote the missions. Her car boot sales in Tuamgraney raised tens of thousands of eurors for clinics and schools overseas.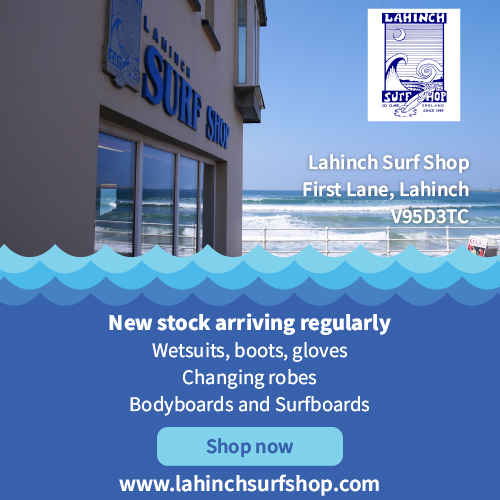 Among the groups, Sr Bosco was involved with included the Apostolic Work Society, the Pioneer Total Abstinence Association, Killaloe Diocesan Vocations Committee, the Youth 2000 Prayer Group and the Ennis Cathedral Eucharistic Adoration Group.
The eldest of three children, Bridget Mary was the first born child of the late Michael Griffin and Eileen Hurley of Ballymacurley. She was affectionately known as Bridie.
Nenagh was where she entered the Sisters of Mercy and it was here that she took the name John Bosco. She made her profession on August 17, 1967 and taught at St Mary's Secondary School in Nenagh until 1980 before coming to Tulla. She was also the holder of a Science Degree and a HDip from UCD, she taught Science and Maths at the schools in Tipperary and Clare before becoming a Career Guidance Counsellor.
Speaking at her funeral, Bishop Fintan Monahan recalled how Sr Bosco gave a dance lesson to Marty Morrissey prior to his appearance on Dancing With the Stars. "The several hundred comments on RIP.ie and social media over the past few days are an amazing testament to the huge impact that she had on so many lives, with her enthusiasm for outreach along with her genuineness, her transparent goodness, her other-worldliness and her holiness."
He added, "She became so much part of the fabric of St Joseph's Secondary School and it was no mistake that her name in religion was the patron saint of young people, St John Bosco. "Having a fantastic way with young folk, right up to Covid times, herself and Fr Brendan Lawlor, they continued a remarkable ministry of presence and pastoral care, meeting and greeting every student inside the door each morning at St Joseph's".
Carmel Moroney, secretary of Tulla Parish Pastoral Council spoke of Sr Bosco's sense of humour, flair for crosswords and a love of knitting. "While our sadness is great, it is tinged with a profound sense of gratitude to God, for allowing us to experience his love through the live and ministry of Sr Bosco," she said.
Sr Bosco is survived by her brother Bernie and sister-in-law Ita; her niece Lorraine Wills, and nephew-in-law Dave; and her grandnieces Megan and Sophie. She was laid to rest in Oran Cemetery, County Roscommon, alongside her parents and her late brother, Tommie.