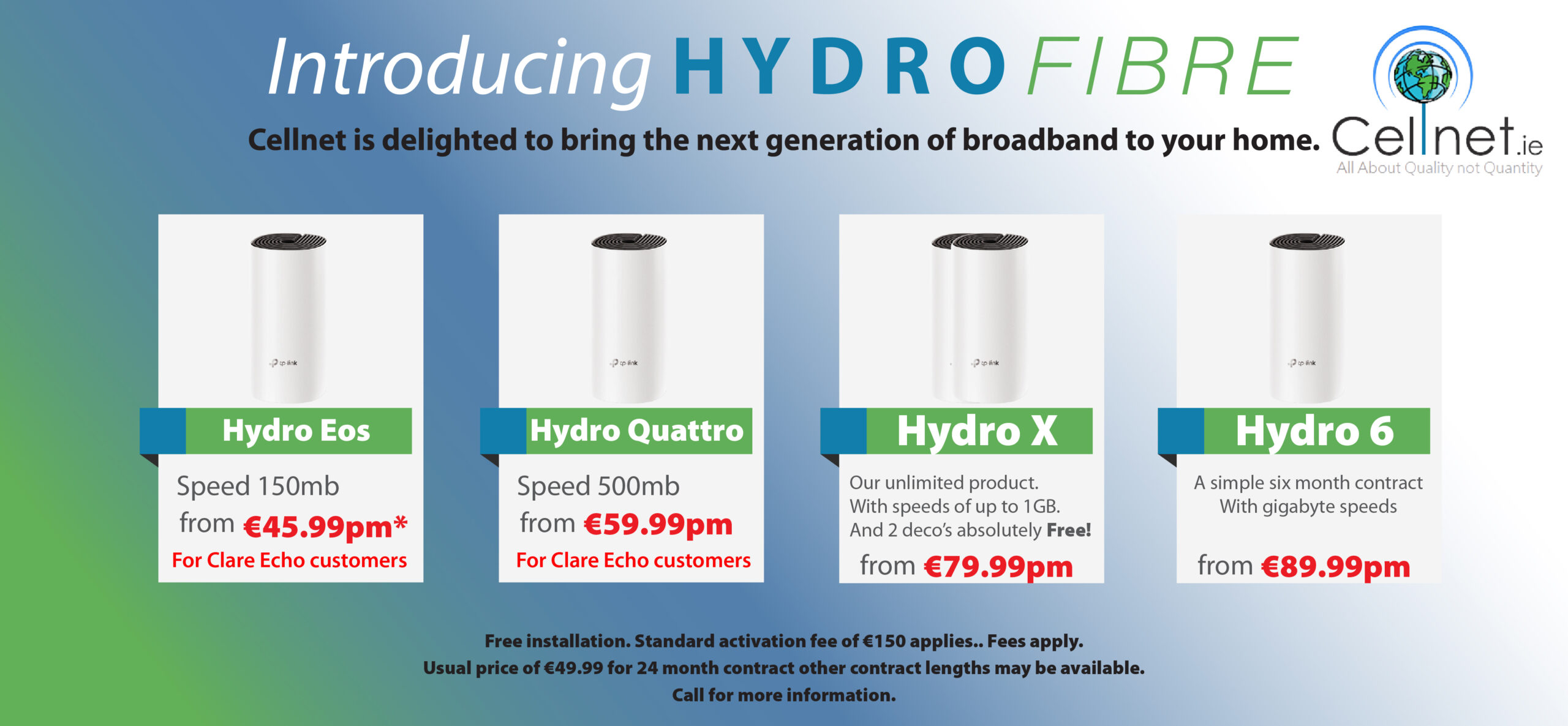 Springfield residents are living in fear with the threat of their homes being flooded still remaining.
Ten homes in the area are at risk of being flooded with ESB having to discharge water from the Parteen Weir, 370 cubic metres per second were released on Tuesday, in the midst of a high tide cycle water levels are continuing to rise.
Flooded many times in the past fifteen years, Springfield homeowners are experiencing déjà vu, the most recent flooding in 2015 and 2016 forced people to vacate their homes. Some homeowners were evacuated last weekend as rainfall increased. At present, farms and fields resemble lakes with residents getting very little sleep over recent nights, such is the anxiety they are experiencing.
7000 sandbags have been distributed to homes in Clonlara while Clare County Council delivered portaloos to residents whose septic tanks and water wells were compromised and backed up by the floodwater. Life-buoys were also secured to posts along roads overwhelmed by the flood, which served to remind how dangerous conditions have become.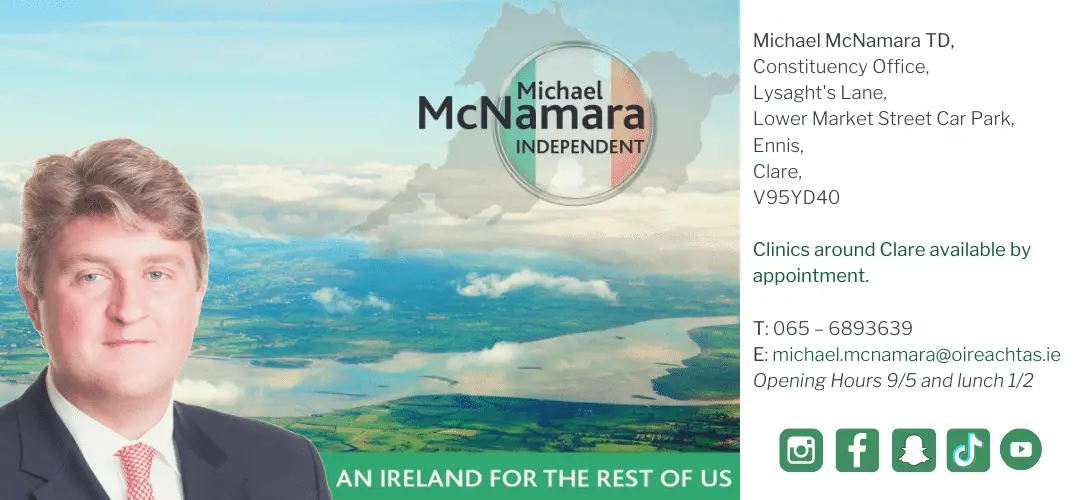 Specialist transport has been provided by the Civil Defence for residents with local roads impassable by car. Farmers have ferried water bottles via tractor to homes which have been cut off from dry land.
Liz Hogan and her family were one of those to evacuate their home over the weekend. "It is scary, it is very frightening," she stated. "Four years ago we were out for eight weeks, we were all in separate homes, different houses. This time, we're all together, it is repeating every couple of years and they are still not doing anything about it. Whatever Government is going to be there need to open their eyes and look at what is happening to people, it's not just us, it's up and down the country, there are ways of preventing this and they are not doing it".
"It's a disaster, it's like a warzone here with water. My neighbour was up till 3am on Monday to see if she needed to start pumping water, it is awful down here. What's up the country has to come down, that is our biggest fear what has to come down. It's not easy for people down here, it is just day by day at the moment," Hogan added.
When Bridget Kinsella built her house in Springfield in 2001, she said she was never informed about a potential flood risk in the area, "who in their right mind would buy this and want this life". Her son, Phillip suffered an asthma attack during the 2016 floods and had to walk through the water to reach an ambulance. "It's soul-destroying, it is like there is no light at the end of the tunnel, they were supposed to be doing works for us and there is a lot of money spent on reports which I think is wasted money".
"I've been awake all week, when it comes it is going to be at nightime, I have a torch by the bed so you can see into the fields away and you can see it creeping every time you look out". Seamus, another son of Bridget's is currently putting together his Final Year Dissertation on flood management in the Clonlara region, he said "sixteen houses are in the firing line".
Joe Quinlivan is annoyed with the amount of false promises that have been made regarding flood protection works. "When I pass away, I'm going to go straight to heaven because at the moment I'm in hell. I've put my life savings into this house and it's worth nothing as it goes. What am I going to hand back my sons or grand-children, nothing".
Senior engineer with Clare County Council, Sean Lenihan said the local authority was hopeful of re-submitting in the next "two to three weeks" a planning application that would see a 2km mud embankment and pumping station built to try to alleviate flooding. A previous application to build the proposed local flood defence was withdrawn in November 2018 when an objector raised concerns about its ecological and environmental impact. "We went back to the drawing board to make sure we had addressed all those issues and we are happy that we have," Lenihan said. The Council's Crisis Management team is meeting daily to review flooding at Springfield.
Caretaker Taoiseach, Leo Varadkar has said the Government will do everything they can to help communities dealing with flooding. Clare TD, Cathal Crowe (FF) on Wednesday morning stated, "It's infuriating to think that a €22 million white-water rafting centre in the middle of Dublin City, which will be artificially flooded, is being allowed to progress at the same time as when natural flood waters are threatening homes in Clonlara".
Across the county, St Flannan's College was forced to close early on Monday, while only exam students were in school on Tuesday due to extensive flooding on their grounds with dressing rooms flooded.
Bus transfers are being provided by Irish Rail on the Limerick to Galway link following flooding in South Galway. Transfers are currently operating between Ennis and Galway with Ballycar being monitoring by the transport provider.
Farmland has been impacted with over a thousand acres flooded around Co Clare. Motorists have also had to deal with spot flooding on numerous roads. Gort is also dealing with heavy flooding in parts of the town.