*Photograph: Sean Curtin / True Media
Continued decline of the spread of COVID-19 has been recorded in Clare while appeals to avoid large gatherings on St Patrick's Day have been issued by the Taoiseach and the Department of Public Health Mid-West.
Less than five new cases of the virus are known in Co Clare, it comes a day after the Health Protection Surveillance Centre confirmed Clare had no new cases in Saturday's figures.
Clare's 14 day incidence rate per 100k of the population at 69.9 is now the sixth lowest in the country.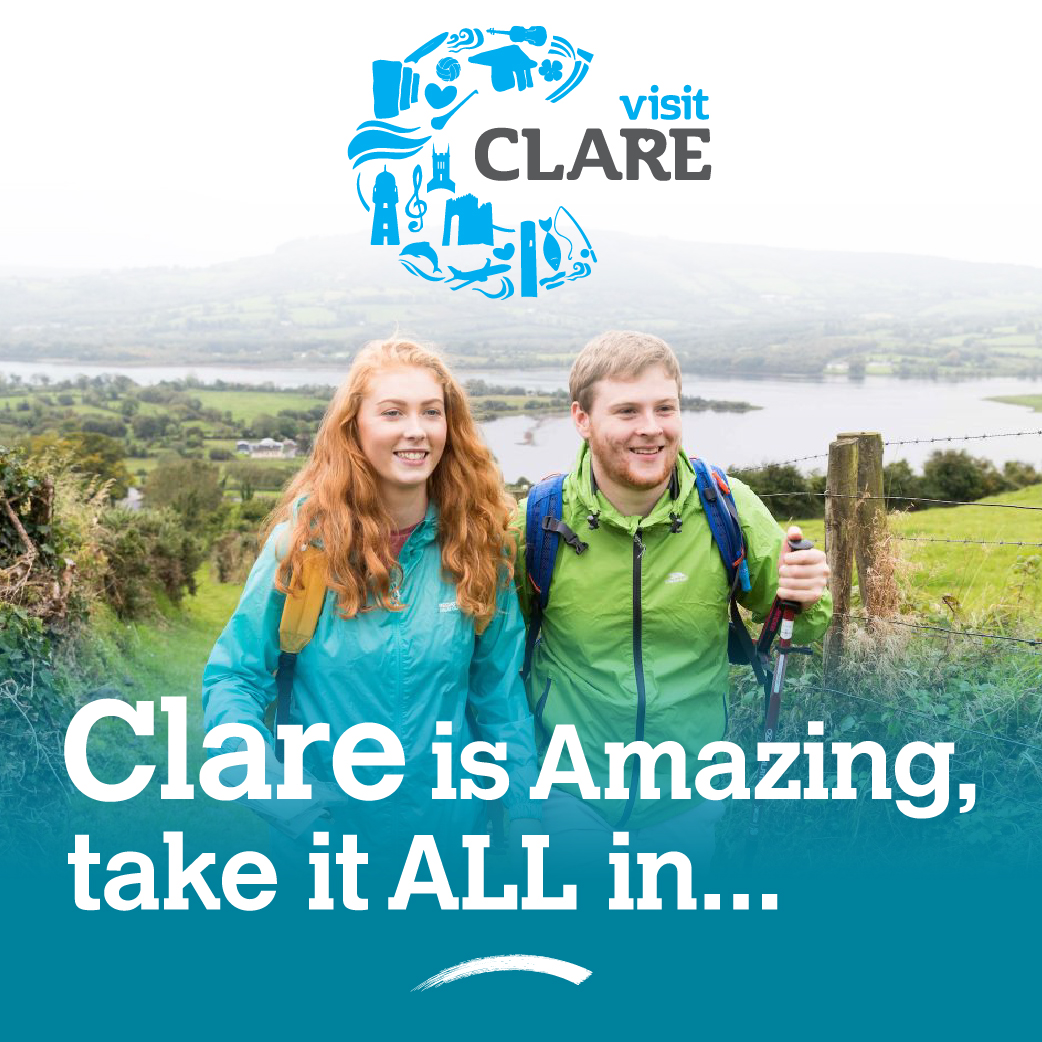 Nationally, 349 new cases have been recorded. 156 are in Dublin, 23 in Meath, 19 in Donegal, 15 in Louth, 14 in Kildare and the remaining 122 cases are spread across all other counties.
An additional 18 deaths related to COVID-19 are known. 17 deaths occurred in March, and 1 in February. The median age of those who died was 78 years and the age range was 55 – 102 years. There has been a total of 4,552 COVID-19 related deaths in Ireland.
Hospital figures indicate that 88 persons are in critical care because of the virus, they are included in the 355 individuals hospitalised, of which 36were admitted in the past 24 hours.
164,345 people have received both doses of the vaccine in Ireland. As of March 13th, 615,934 doses of COVID-19 vaccine have been administered.
The Department of Public Health Mid-West, HSE Mid West Community Healthcare, and UL Hospitals Group are strongly urging people in Limerick, Clare, and North Tipperary to avoid any form of social gathering this St Patrick's Day. A high rate of multi-household outbreaks are being managed as a result of social mixing.
More than 55 household situations are being investigated by Public Health Mid-West involving at least two cases each, across the Mid-West region since March 1. These "situations" are in households where a more in-depth Public Health risk assessment has been undertaken because of either having a suspected or confirmed outbreak.
Dr Mai Mannix, Director of Public Health Mid-West, said: "Many will feel that a once-off social visit to a friend or family member might be harmless, but if small gatherings occur on a regional scale across a number of communities, this could be the start of another serious community outbreak.
Households must avoid mixing, HSE Mid-West Community Healthcare Chief Officer, Maria Bridgeman stressed. "The efforts we have all made are making an impact as we see infection rates drop. Combined with the roll out of the vaccination programme it gives us reason to be hopeful as we approach St Patrick's Day and head into Easter, but it remains vital the public continue to play their part to save lives".
UL Hospitals Group CEO Colette Cowan added, "We ask the people of the Mid-West to celebrate St Patrick's Day without any one-off visits to friends or family this year. It's a big ask for people who have already given so much, but we have to continue doing everything we can to prevent another COVID surge of the kind that resulted in such significant illness, hospitalisations and death this January and February".
In a statement, the Taoiseach Micheál Martin (FF) outlined, "Saint Patrick's Day is a special occasion for every Irish person around the world. It is a day when we celebrate our nation, our heritage and our people. This year, the day carries an added poignancy as we reflect on a year that has been dominated by the Covid-19 pandemic and the loss of more than 6,500 family, friends and neighbours across the island who have died with the virus.
"We normally spend this day with our extended family and friends going to parades or to sporting events. Unfortunately, we cannot do this tomorrow".
The Taoiseach warned, "The variant that is now dominant in the country is much more contagious and therefore much more dangerous. We must keep it under control and I am hopeful that everyone will make a special effort to mark the day in a Covid safe manner. It is very important that people do not congregate or meet up for social gatherings in their homes or anywhere else. To do so would be to undermine all of the sacrifices we have made to date".