Recent alterations to the speed limit along a 43km stretch of road from Kilrush to Ennis described as "the main artery" between the county town and West Clare has caused widespread frustration and anger.
Modifications to speed limits at various destinations across Co Clare were introduced at the beginning of June. Twelve speed limits are now in place along the N68 between Ennis and Kilrush, a forty three kilometre road.
What had been a 100km/h zone from Lissycasey to Kilrush has been reduced to 80km/h. Those travelling from Kilrush to Ennis have had fifteen to twenty minutes added on to their commute which as locals have pointed out "could be up to forty minutes a day", equating to 200 minutes a week or 10,400 minutes a year for those using the road five days a week.
Former Kilrush Town Councillor, Paul Moroney outlined that the reaction in West Clare is one of anger and annoyance. "Frustration at how it was introduced and how it seemed to arrive on the doorstep on the 1st of June, anger at what they are seeing on the roads which is ten different speed limit changes between the town of Kilrush and the town of Ennis, they are seeing lines of cars because they can't overtake and there are some drivers getting impatient driving to overtake five or six cars at once. It is going to make the roads more not less dangerous. I'm fully aware that if you reduce the speed and less accidents will happen if people slow down but this isn't, it is confusing people don't know what speed limit they are supposed to be doing, they are erring on the side of caution, they are going slower than they need to be and the road is too good for that, in my opinion it is being downgraded and that is not a good time for further investment in the roads or the area".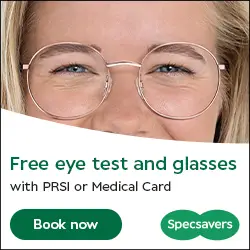 No accidents have taken place on the roads since the revised speed limit but Moroney referred to an interview by Ballyea solicitor, Patrick Moylan on local radio in the past week when highlighting the potential impact. "I've got people to contact the TII, their local councillor and express their concerns and disappointment at what is being done if they have genuine concerns. The TII have come back with a general response to say they have received it and will look into it, councillors have posted on social media saying they are aware of it and are trying to work on it, I even had a solicitor, Patrick Moylan on Clare FM last week saying the same thing, he had a headline where it was the biggest threat since the Civil War to West Clare, it was a headline it got publicity, his point is right, it is down grading the road and it's going to cause for less investment in the area in my opinion".
Upon contacting Transport Infrastructure Ireland (TII), the Manager of Patrick Bourke Menswear in Kilrush has only received "a general response" with an acknowledgement of his correspondence. "I've been in contact with the councillors who have adopted this last October and got their views on it, is it what they thought it was going to do, where they made aware of what it was going to do. They are going to reserve judgement a bit longer, we're coming into the busiest time of year for that road with the traffic going back from Limerick to Kilkee, the proof will be in the pudding in the sense that with extra volume of traffic you will see what could happen and that's a concern".
Speaking to The Clare Echo, Paul pointed out that the changes will lead to drivers taking more risks on the N68. "I've seen side-roads, there's a lot of them on the Kilrush to Ennis Rd, it's only one lane wide and there is grass growing in the middle of it with a lovely shiny new sign post saying 80km an hour, tell me that it's keeping things safe, I was talking to resident living on these roads and she said she tried to get up to 80km and got to 50km, got scared and stopped up, you couldn't even do it if you wanted to so why are they not made 50km, I know there's not real accidents on those roads but it doesn't make sense that a single carriageway with grass growing in the middle of it, you can do the same speed as you can do on a long straight of national road on the N68, it doesn't make sense to me and because of my 18 years on the Fire Service I'm fully aware of road safety and the importance of it, I'm not saying that this by slowing speeds down is not going to make things safer, it's the continuous changing of speed and watching the dial rather than the road, seeing if you've passed the sign post, that's the concern and you're going to get drivers who are going to get frustrated and you're going to get drivers who are going to get annoyed, they are going to take undue risk and that is the concern".
Fianna Fáil General Election candidate, Rita McInerney told The Clare Echo the situation highlights the urgent need for upgrading works on the road to occur. "The N68 is the main thoroughfare in terms of accessing the Wild Atlantic Way from the motorway and Shannon airport. The lower speed limit, which I acknowledge has been imposed for safety reasons, is resulting in much longer commutes. The new restriction coupled with a lack of a meaningful upgrade on the road network is adding to the feelings of isolation in West Clare. We are increasingly dependent on tourism here and yet in a sense we are cutting people off from the area.
"I want the Government to look at the options available to them, whether it be through EU funding or via the Wild Atlantic Way strategy, to increase the quality and width of the road. This would mean that vehicles can travel safely at a reasonable speed. It's important to remember that this is the main artery between Ennis and West Clare, we cannot allow it to be denigrated".