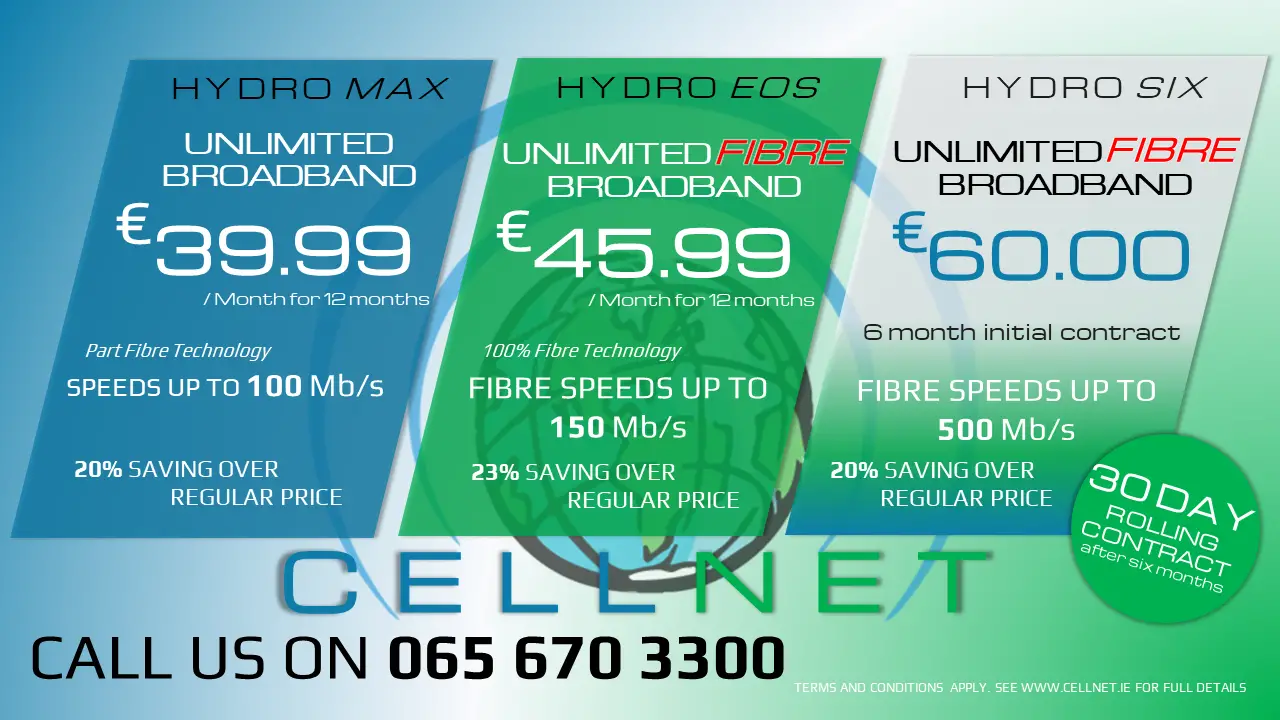 Saturday's staging of the North Clare Agricultural Show will be a special one as it reaches it's seventieth annual show.
Committee members including Chairperson Thomas Holmes, Secretary Martin Darcy and long serving Treasurer Gerry Hanrahan expect it to be one of their most successful shows.
Jumping classes have long been the main spectacle and this will continue in 2019 with the parish field home to twenty jumping classes this weekend. International competitors will be partaking in various categories with the pony and horse jumping bolting into action at a 09:30 start. Showing classes will be judged, overlooking the majestic Lough Atedaun in Kilvoydán.
Ten classes including mares, foals, yearlings, two-year-olds, three-year-olds and coloured horses, including the Clarecastle Colt Foal All Ireland Championship Qualifier and the A.Browne Filly Foal All Ireland Championship Qualifier will be in the horse judging section which commences at midday.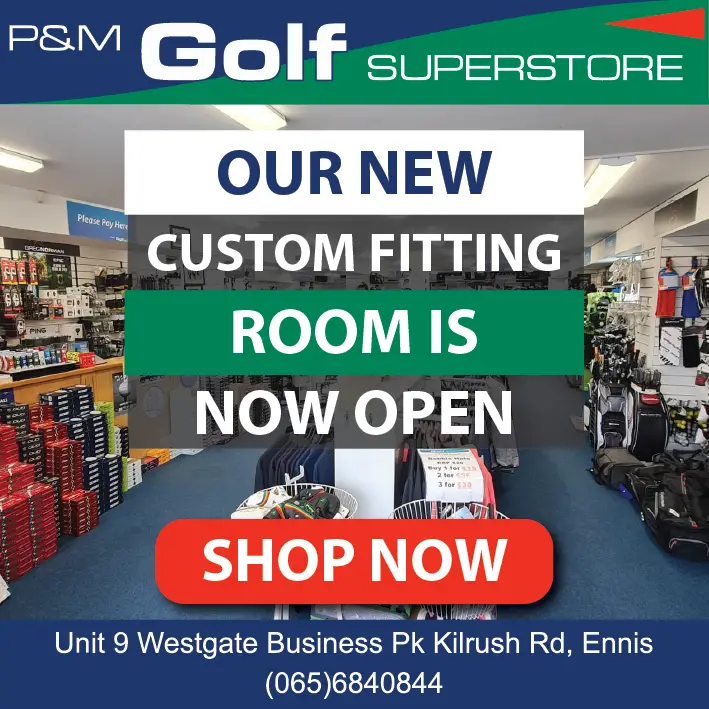 Particular interest and prestige is anticipated in the All-Ireland Pedigree Suckler-Type Heifer Championship Qualifier which is open to all pedigree breeds. Entries for the dog show will be taken from 13:30.
St Patricks Hall which has been a feast for the senses on Show Day is the venue for classes for poultry, eggs, farm produce, horticulture, home baking, home crafts, turf, as well as photography and art exhibits. This years section includes a qualifier for the Bord Bia All Ireland Quality Potato Championship and the Moate All Ireland Quality Onion Championship. Corofin will also host a qualifier for the Tullamore, Oldums, All Ireland Home All Ireland Home Baking Championship and the County Clare Home Baking Competition.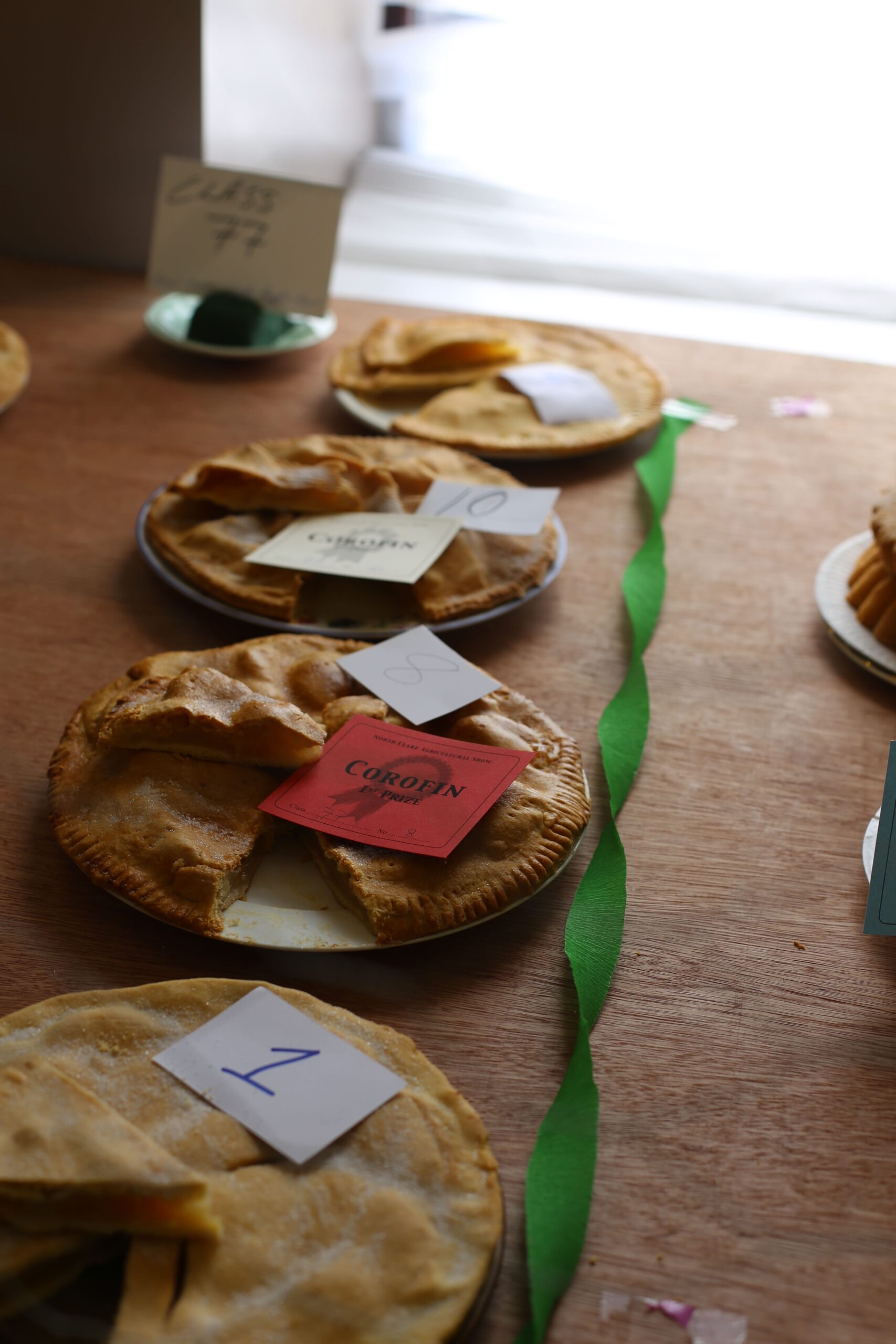 According to the show committee, their "continued commitment to bio-diversity is also evident" with four classes showcasing the best of locally produced honey along with a demonstration of best bee-keeping practices. Earlier this year the Show committee worked with the local primary schools of Kilnaboy and Corofin to create pollen rich bee friendly gardens.
To mark the seventieth anniversary, visitors can step back in time at the Vintage Team Room located in St Patricks Hall which will also have an exhibition of photographs and memorabilia from the past seven decades of the show.