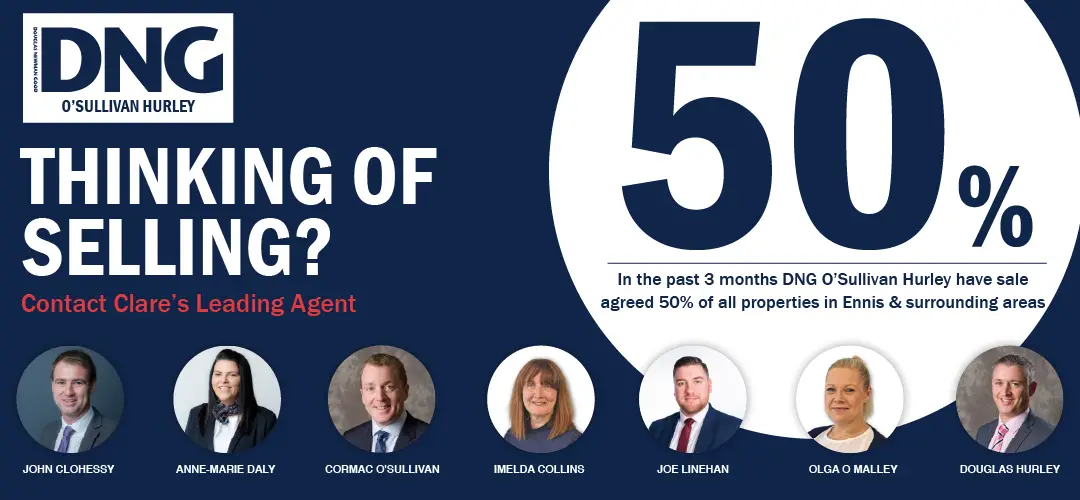 Environmentally minded consumers aren't just a phenomenon of the twenty-first century with the first solar panels introduced to Clare in 1990.
They followed a spark of interest igniting throughout the country. TRISOL was considered ground-breaking technology at the time, taking ten years to develop a solar energy heating system that could sustain its energy supply through the dark and cold Irish winters.
For those completely mind boggled by this new renewable source of energy creeping its way onto the market, a series of seminars were held throughout Ireland.
On February 6th, 1990, a 'Clare Conference' took place at the Aberdeen Arms hotel. Enthusiastic homeowners attended the demonstration along with regional banks, building societies, architects, county planning officers and the ESB.
Demand for solar energy began to flourish when the European Commission pushed for homeowners to make the switch to a cheaper more environmentally friendly form of energy. With a surge in oil prices off the back of the recession of the 1980's, the Irish public were keen to find a viable cost saving alternative to energy consumption.
The nationwide installation was slow and steady, with thirty systems introduced throughout Ireland in 1990. The UK's progress was far slower, with only fifteen TRISOL systems set up in 1990.
Due to high costs and little sunshine, solar panels failed to meet the optimistic expectations of the European Commission in the years to follow.