Animated exchanges took place at the reconvened May meeting of the Clare County Board with the Treasurer of Clare GAA refusing multiple requests to withdraw remarks passed in the heat of the moment.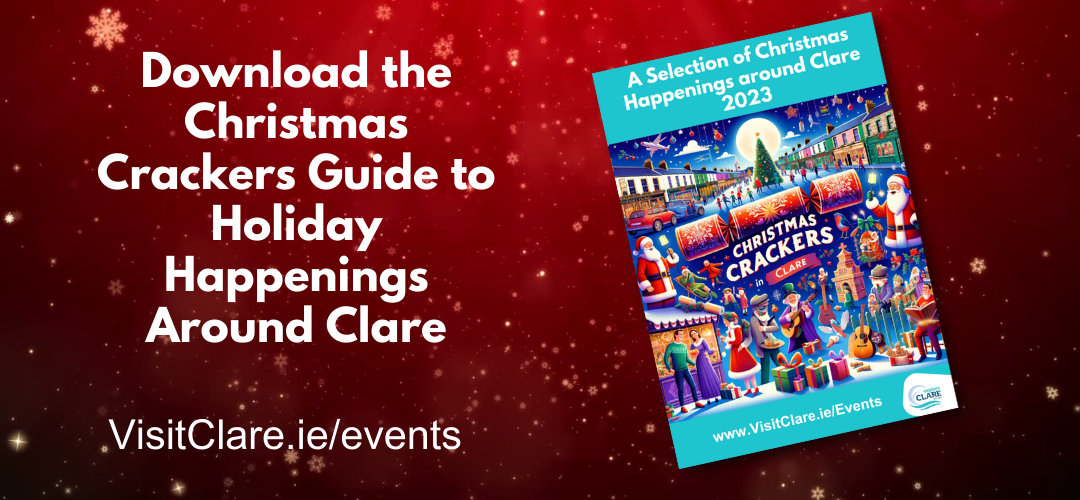 When Tulla delegate Brian Torpey asked the meeting "what is the role of the club delegate', he could hardly have predicted that it would lead to one of the liveliest debates at a board meeting for some years leading to tensions boiling.
While referencing the ongoing work with the strategic review of Clare GAA, he stated, "What do we do in the meantime. Are we supposed to sit on our hands as delegates and not ask any questions. I want to know the story about the U20 hurlers. What exactly happened there".
Éire Óg's Rory Hickey also agreed that answers were required regarding the U20s. "Is there any fundraising. Is there any financial report at any of these meetings. I have been coming to these meetings and not a word from the Treasurer. I think the last time I heard from the treasurer is when he was sitting up with the rest of ye at the back of the truck. Is there going to be any fundraising at all by Clare GAA this year. The under 20 situation, kids not getting fed after training or whatever. My own club colleague Niall O'Connor was able to raise €4,000.00 in four hours. That is more than Clare GAA has raised in two years if I am being blunt and honest. Are there going to be any fundraising initiatives by Clare GAA this year or are we going to just plod along".
Chairman, Jack Chaplin replied, "There is a finance committee there and they are working on that, definitely".
Dan Treacy of Scariff questioned if the U20 hurlers were now provided with a meal and their football counterparts were not. "There are a lot of questions and very little information been given back to delegates. It just exasperates the whole situation in the media then". The Chairman responded, "Some of the questions I just can't answer now but I will try and have them for the next meeting. It's very difficult to answer some of them until we get back to having live county board meetings".
Other officers may have the answers, Treacy flagged. "We don't expect you to have all the answers. Maybe somebody else can answer some of these questions. The format has nothing to do with this".
Treasurer Michael Gallagher informed the meeting he had no problems answering questions. "We will start with the under 20 hurlers. The first I heard about food was when the manager of the team, Sean Doyle, rang me to know what was the situation in relation to food. I explained to him that it would be the same as every year, that they would get hot meals three weeks before the first championship game. He asked if I would look at it and see could I do anything else but I got no further correspondence from the manager of the under 20 team until I saw what was going on on social media. I do accept that in the last number of years since I took over that before that the under 20 hurlers and footballers got soup and sandwiches. Last year Croke Park gave us a stipend towards that for each player but that didn't come this year so we weren't able to provide that".
Gallagher continued, "personally I'd like to thank Niall O'Connor. I didn't realise that he had taken it on himself to do this. Fair play to him for raising €4,000.00 and personally I'd like to thank him for that but I would have to ask ye, delegates, what was his motive for that. Was it for the good of the under 20 hurlers or was it to embarrass the county board. That's the question I am going to pose tonight. Is this the same Niall O'Connor who embarrassed the County Board down in Thurles where his father and the manager had to go back and apologise to the Clare County Board. Is that the same Niall O'Connor we are talking about here. Niall O'Connor never rang me as county treasurer and we could have spoken about it. He went off on a solo run. Is this the same Niall O'Connor who was brought on by the county minor manager as a selector and for some reason best known to himself, left for no reason. The delegates can make their own mind up about this".
Comments on the county secretary and gear for the U20 hurlers were also addressed by the Doonbeg man. "How was the county secretary going to get on to O'Neills to provide when the panel hadn't even been forwarded to him yet or sizes. He had to ring the manager today to get the sizes. If he had got the sizes and the panel, naturally he would have got on to O'Neills. It takes three weeks to get the gear and my information is that since I took over here both the minors and the under 20's got their gear three weeks before their championship game. I have to ask delegates what has changed in 2021".
Regarding finance, Gallagher stated, "the county secretary in his wisdom set up a committee under the chairmanship of Chris Ryan. It includes myself, Dinny Cullinan from Ennistymon and Kieran Keating. We are working strenuously and I can guarantee you that at the next meeting Chris Ryan the chairman will give you an update. Don't be worrying, there will be fundraising but I won't be standing on the Kilrush Road with two buckets looking for money. It annoys me what is going on at the moments, It's a witchunt and its against one person. The man is doing his best".
Kilmaley's Conor Clancy said it was "disingenuous" of the Treasurer to question Niall's motives. "Whatever the rights and wrongs of the matter are and whoever is to blame, what Niall did should be commended and we should not cast aspersions on Niall or his character. He took the initiative to put something in place for the squad. I know some of the guys involved and I know that they were very appreciate of what he did. If we had more guys like Niall involved in the GAA we would be in a much stronger position".
Dermot O'Donnell of Wolfe Tones; complained that there was no feedback on fundraising plans for fundraising for Clare GAA, "We were told at the last meeting that we would have details at this meeting and now we are being told that it will be at the next meeting". Gallagher responded, "I don't know did you hear me properly but I said Chris Ryan will give a presentation in relation to fundraising at the June meeting. That's factual".
Hickey asked the Treasurer to withdraw some of his remarks about O'Connor. Vice Chairman of Clare GAA, Kieran Keating told the meeting, "I know Niall O'Connor and he is not in this to try and score points. He gets things done". The Naomh Eoin clubman asked his fellow executive officer "to reconsider and withdraw the comments".
Torpey wished to distance himself from the comments of Gallagher while Clarecastle duo Neville O'Hallloran and Niall Tuohy also asked for the comments to be withdrawn.
When asked later in the meeting, Gallagher declined to withdraw the comments.