*Leaders at the launch of the AXA Community Bike Rides. Photograph: ©INPHO/Morgan Treacy
Cyclists all over Clare are being encouraged to partake in a new programme set up by Cycling Ireland and AXA Insurance.
AXA Community Bike Rides are free social leisure cycles for adults of all ages and abilities. A trained 'ride leader' will ensure cycles are both safe and enjoyable with participants able to choose from 'easy going' or challenging' meaning there will be a distance and a pace to suit everyone.
Rewards can be obtained by participants when they take part in the scheme including buffs, water bottles and technical t-shirts. The first reward can be claimed after ten rides.
Speaking about the programme Matt McKerrow, Cycling Ireland CEO commented: "AXA Community Bike Rides are a fantastic way for new and returning cyclists to enjoy the sport in a safe and supportive environment. We are looking forward to working with AXA to grow the AXA Community Bike Rides programme over the next 3 years and inspire even more people to enjoy the benefits of cycling."
AXA Insurance dac CEO, Philip Bradley said: "We're delighted to have partnered with Cycling Ireland to support local communities. AXA Community Bike Rides was developed with the purpose of inspiring people all over Ireland to get on their bikes and enjoy a healthier and better life. This local, free programme gives people the opportunity to get regular exercise in a safe and controlled environment, where the group are there to help and support each other."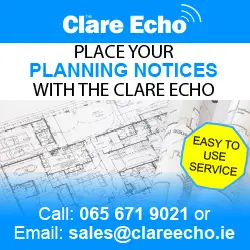 Dermot Gaynor has already taken part in the Bike Rides. "It's great fun and a fantastic way to get regular exercise. You don't have to be an accomplished cyclist to join in, once you are comfortable on the bike you will enjoy it. The great thing about AXA Community Bike Rides is that you are looked after by the Ride Leader, you never feel like you're not able for it and you make lots of new friends," he said.
To search for an easy going or challenging cycle near you, click HERE.