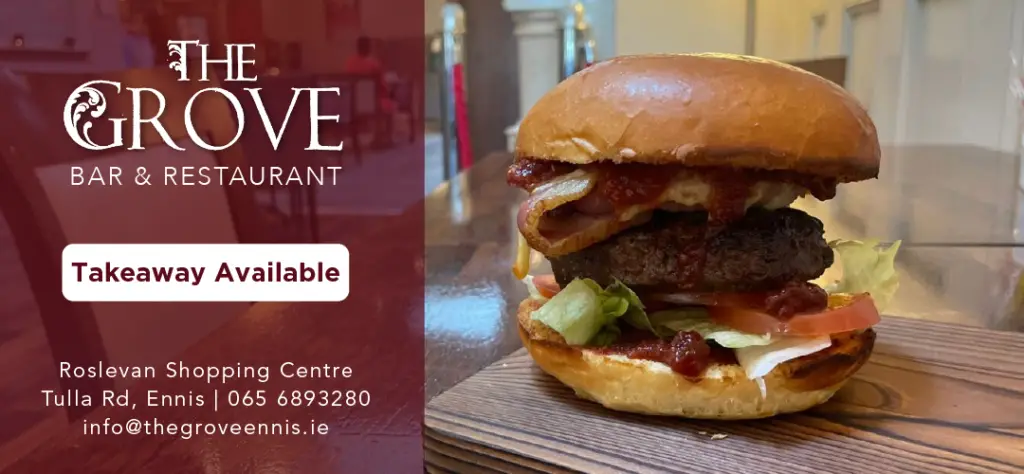 VALERIE Mhic Giolla Fhinnéin sits at her kitchen table crafting her trade, as we discuss her greeting card business Smaointe.
The skilled Gaeilgór lives in an idyllic cottage setting near the towering Cliffs of Kilkee and from here she produces her cártaí dátheangacha, or bilingual cards. Greeting cards may be seen as a traditional form of communication but Valerie was ahead of the curve when setting up Smaointe.com two decades ago, since which time she has been trading online.
Professional translator Valerie and her husband Billy also run Loop Head Alpacas, a small working farm which had been welcoming visitors in Kilfareagh up until the arrival of the pandemic. While they can't welcome visitors, they continue to produce 100 per cent alpaca quality wool which customers can buy directly.
The pair share a grá for the teanga and when not producing cards or tending to their 12 alpacas and four horses, prior to Covid they could be found partaking in Carrigaholt's 'circle cainte' or indeed set dancing at Morrissey's.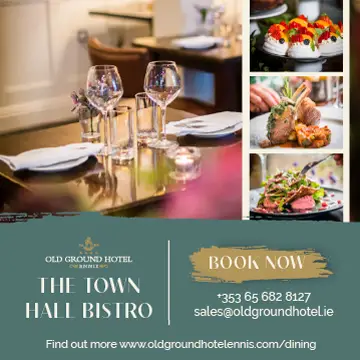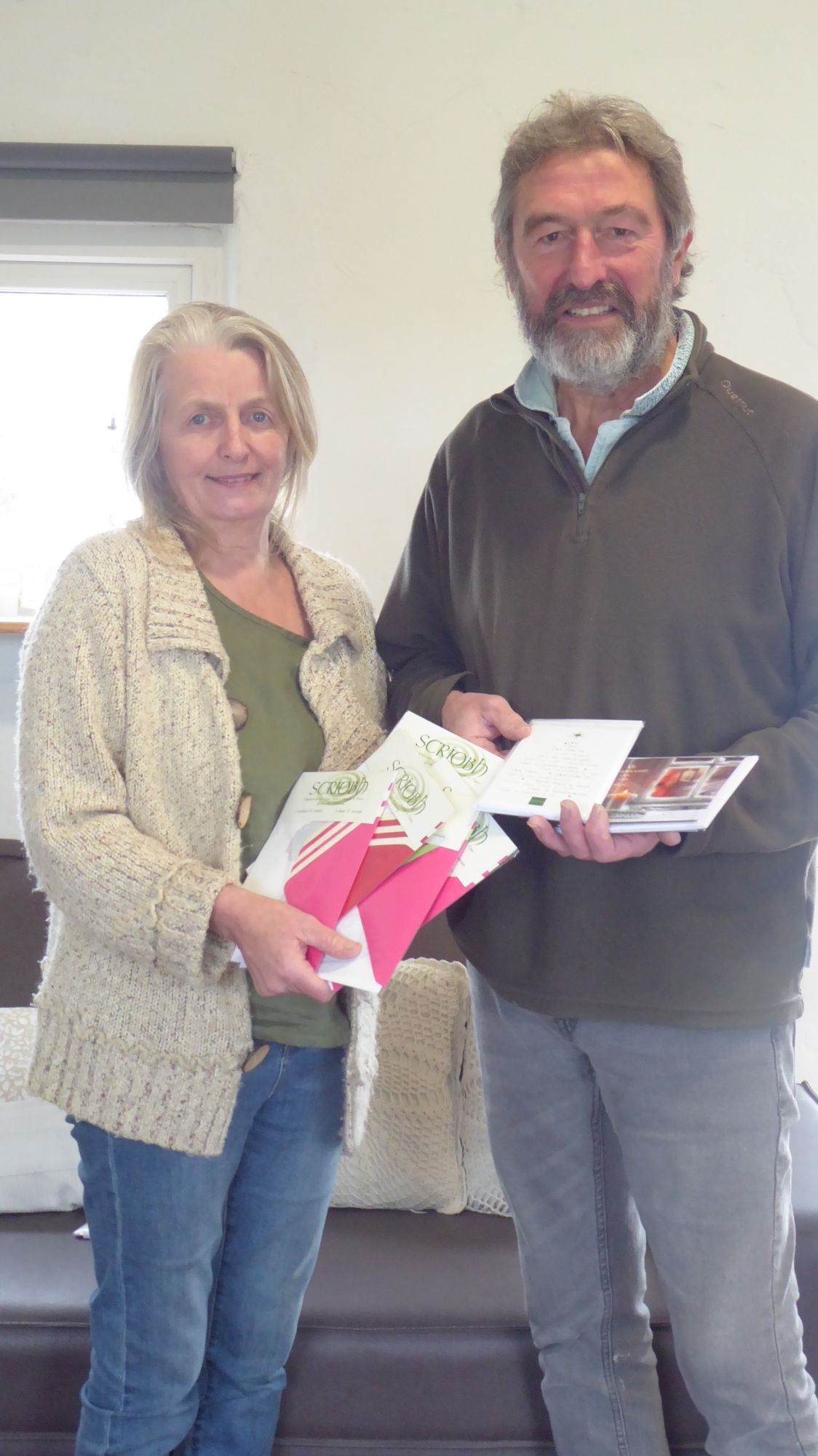 A native of Lurga, Co Armagh, Valerie was at Coleraine University when the idea for Smaointe came about. "I did an Irish studies and literature degree in '98 and one of the girls, a native Irish speaker, was complaining that she couldn't get a card to send to her grandfather who didn't speak English and that put the idea into my head – and I just thought Smaointe.com. That's how it started."
The business continued but the location changed as Valerie and Billy's six children grew up and moved out of their home in Portstewart, Co Derry. Swapping "the big house for the small farm", they headed west and bought three alpacas to graze on their newly-acquired 22 acres. Twenty-two years since Smaointe was born and now basing their business in West Clare, customers can be counted at every corner of the world with the handmade cards proving popular in America and Australia as well as across Ireland.
The alpaca herd has grown to 12-strong and Valerie admits it has been a stressful year on that business front as they made the decision to remain closed for the entire year to discourage the spread of Covid-19. However Valerie has noticed a fortuitous upturn in interest in her greeting cards. "In fact it has helped me this Christmas," she reflects, "because more people want to send cards now and I have 'thinking of you' mass cards [which are proving popular]."
She adds, "The cards are available all year round. They are bilingual but they don't have to be, if you want Irish only I can do that for you, I also do personalised stuff."
"I have a new line coming out called 'scríobh'. I have a lovely selection of watermarked linen paper with matching envelopes pack of six and they'll be coming out soon," Valerie adds.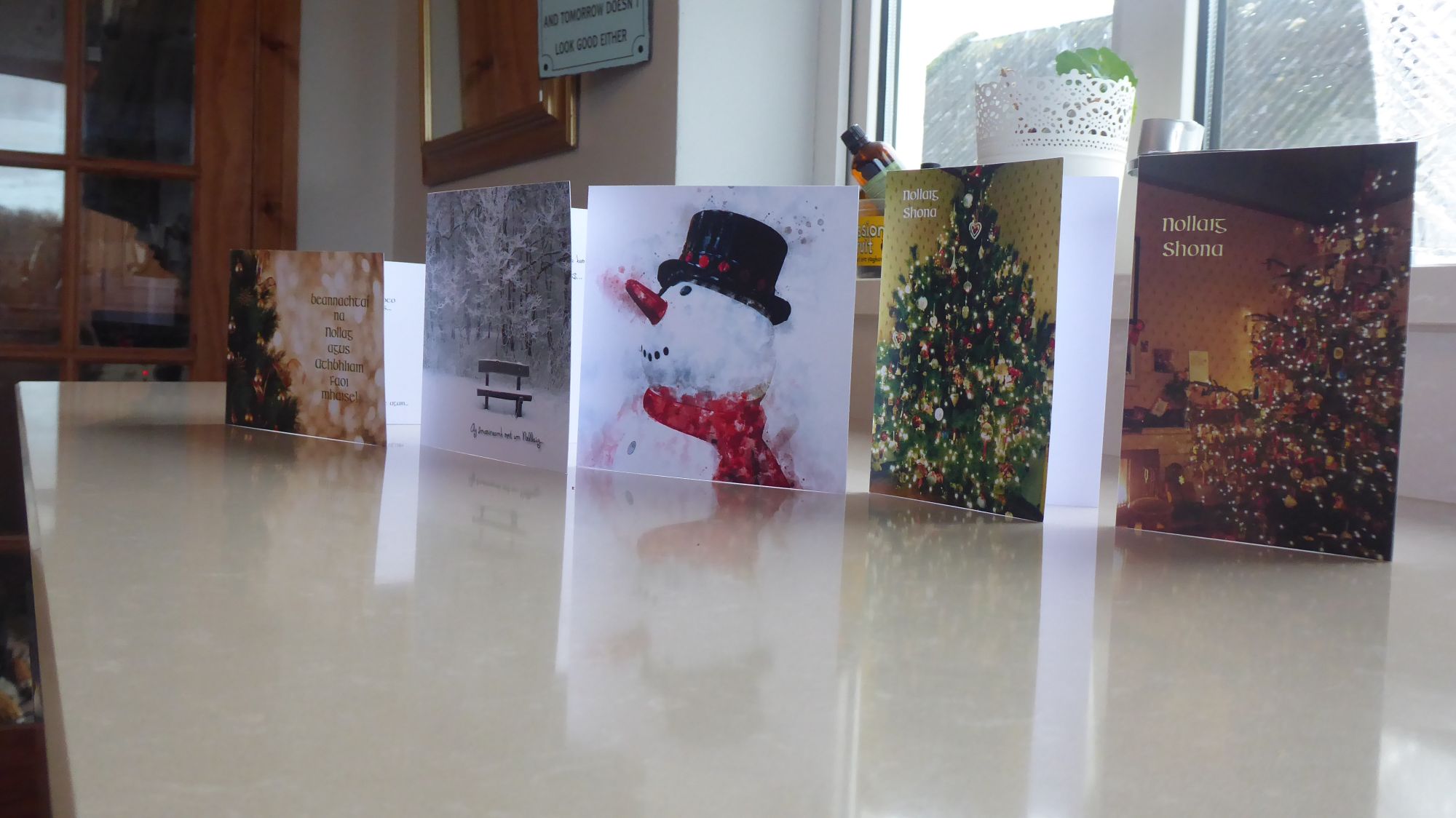 Available from Smaointe.com include a wide range of greeting cards for occasions including Christmas, birthdays, wedding, baby, thanks and more.
This article has been brought to you as part of our Click for Clare series. To shop at Smaointe.com, click HERE. To browse our Click for Clare directory, click HERE.