Six new cases of COVID-19 have been recorded in Co Clare while nationally 363 cases and one new death have been reported.
Co Clare's tally of confirmed cases has risen by six, Department of Health officials announced on Tuesday evening.
Across the country, 363 additional cases are known to health authorities. 154 cases are in Dublin, 40 in Cork, 23 in Donegal, 16 in Wexford, 15 in Roscommon, 14 in Galway, 14 in Monaghan, 11 in Kildare, 11 in Meath, 11 in Wicklow, 9 in Limerick, 6 in Clare, 5 in Mayo, 5 in Tipperary with the remaining 29 cases in 9 counties.
Community transmission accounts for 58 of the cases according to the Department of Health with 47 percent due to outbreaks or close contact with a confirmed case.
Ireland's death toll has increased by one to 1,803 following confirmation of an additional death.
"Public buy-in and willingness to adhere to public health guidance remains the frontline of our defence against the spread of COVID-19. The vast majority of people continue to take the necessary steps in their everyday activities to protect themselves and others," Acting Chief Medical Officer, Dr Ronan Glynn stated.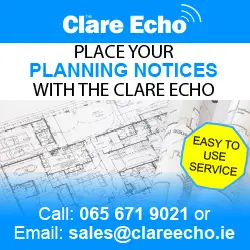 Mayo 645 (+1)
Clare 562 (+4)
Kilkenny 455 (+1)
Laois 447 (+5)
Roscommon 430 (+7)
Kerry 386 (+2)
Wexford 381 (+7)
Longford 341 (+6)
Waterford 337 (+7)
Carlow 281 (0)
Sligo 180 (+5)
Leitrim 116 (0)#Covid_19 no new cases in 2/26 counties, 18/26 with single figure increases.

— Páraic McMahon (@thepmanofficial) September 29, 2020
He added, "If you start to experience symptoms, stay at home and contact your GP to assess your need for a COVID-19 test as soon as possible. If you have been informed that you are a close contact of someone who has the illness, please don't meet up with other people, including your family or friends, don't go to work or college, don't play sport, and avail of a test when it is offered. I know that these are difficult choices for people to make, but each individual effort will make a significant impact on the spread of this disease and, ultimately, on the numbers of deaths that we can prevent this winter."