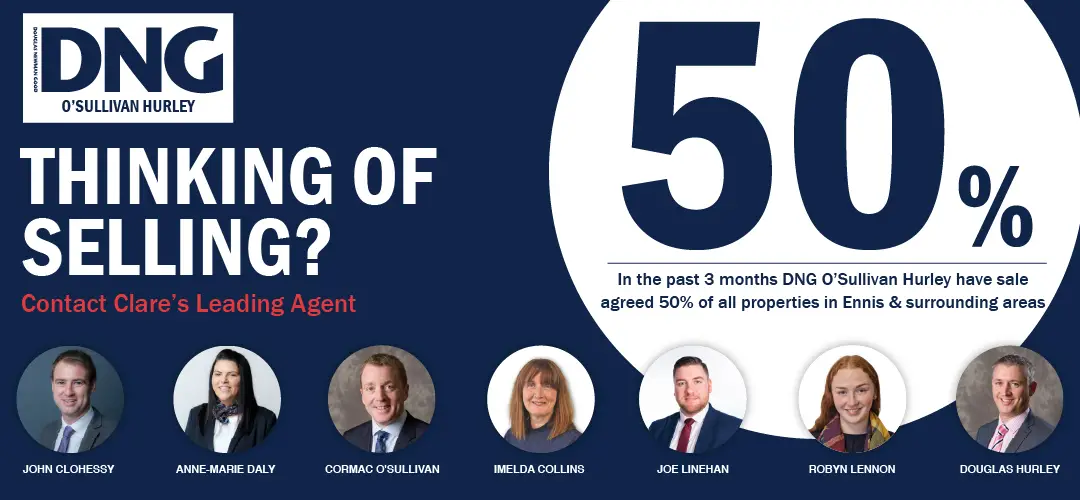 Sinn Féin plan to take advantage of the recent local electoral area changes by running more candidates in Clare according to their sole representative on the County Council.
Cllr Mike McKee was elected to Clare County Council on his first attempt in 2014 having previously served on the Town Council in Shannon. He is a Sinn Féin candidate for the next General Election and admitted that this is his priority but remains confident the party can increase their representation at Áras Contae an Chláir.
"We'll certainly run more candidates in the county as a whole, in Shannon I'm not a hundred percent sure, it's a known fact we've contested one election and we gained that seat. I'm a general election candidate for Co Clare and of course my goal is to take a seat on behalf of Sinn Féin representing Clare but on behalf of the Shannon Municipal District there is no sitting TD or Oireachtas member in that area so we will certainly be running candidates and we've a great team of personnel dotted throughout the county and we do intend to take more seats on Clare County Council come this time next year".
McKee and Noeleen Moran are confirmed to run in the next General Election. He is optimistic about their prospects of becoming the first Sinn Féin Clare TD's since 1922. "I am fairly confident we can do it, obviously it's going to be a major task to do that because you've to unsit a sitting TD which is not the easiest thing to do. I think the party has grown tremendously nationally and certainly in Clare we are growing very substantially, we are increasing in the polls not just nationally but in Clare we've tended to stay around seven or eight percent but we've grown that to twelve percent, we are on the increase and I think the bounce with Mary Lou McDonald taking over as Party President to come and when it does our percentage should really increase on that. We're cautiously optimistic not over confident, we've a lot of work to do on it but we're confident we've a very good team behind us, we've good policies, great leadership and we're going to do our utmost to win that seat".
He has had no engagement with Mary Lou McDonald since she succeeded Gerry Adams as the party leader. "I've known Mary Lou for quite some time and she's a very able president for the party. You can see even at this stage the different styles that she's coming out with as opposed to Gerry. Gerry was a good friend of mine, he played a blinder and a very important role in the last number of decades but it's good to get a change and a new fresh face with new policies, new ideas and Mary Lou is the person for that. We've an upcoming group of young TD's and young representatives and party members who would be great to have as party representatives so I'm very confident for Sinn Féin's future".