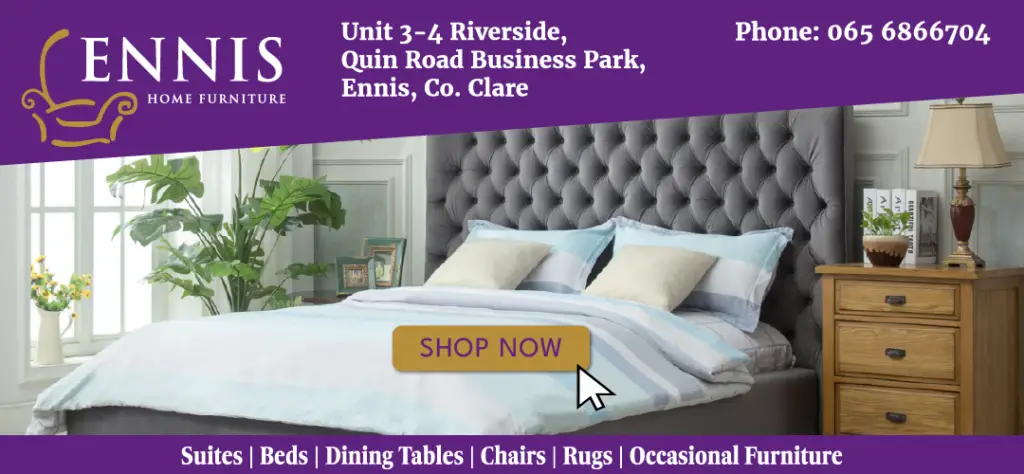 There has been an increase in the amount of planning permissions granted for single houses and housing schemes in Clare over the past two years.
All four municipal districts in the county saw more permissions sanctioned in 2017 than 2016 for single rural houses, rising from 161 to 177. The volume was not as high yet there was also an increase in the amount of multiple house developments given the green light from eight to eleven.
West Clare did record a drop however with two housing schemes given approval in 2016 and none last year. The opposite applied in Shannon with no new plans approved two years ago but four granted in 2017.
This information became known at the July meeting of Clare County Council. Cllr Christy Curtin sought the figures and asked "in order to expedite the planning process in this regard for 2018 and onwards that the necessary staff be engaged to facilitate the demand for pre-planning consultations etc. by potential applicants."
Brian McCarthy in his reply noted that the figures provided "do not include applications for Retentions, Outline permissions, Part 8 – Local Authority Schemes or Extension of appropriate period applications for residential development".
"In the context of the notice of motion it should be noted that in 2016, 65% of all planning applications for housing developments were determined by the Planning Department within the first 8 weeks whilst in 2017 this figure rose to 68% representing an efficient development management service and the emphasis the planning department places on facilitating residential development. The pre-planning advice provided by Clare County Council Planning Authority is viewed as an important service to citizens and stakeholders. This fact is reflected in the increasing numbers and complexities of pre-planning enquire received. In 2014 there were 323 pre-planning enquiries; 348 in 2015; 373 in 2016, over 350 on 2017 whilst this year to date there are over 200," the Senior Planner continued.
McCarthy reminded Cllr Curtin that the Council has three less Planning Officers and technical staff in the Planning Department compared to this time last year. "Moreover other activities associated with the wider remit of the planning, urban design and economic development function have also significantly increased, with the ongoing input into preparation of RSES, Ennis Spatial and Economic Strategy, local plans, taking in charge estates and a number of significant town, village and economic development projects and proposals ongoing. Whilst all pre-plannings are dealt with, the main priority is to facilitate pre-plannings for developments which are strategic in nature in terms of economic development, tourism development and employment generation," he concluded.
Cllr Curtin told The Clare Echo that the figures presented must also be taken into account for discussions on rural depopulation. "It told a different story from what I felt on the ground. I thought it was a significant figure as it was presented, for instance in West Clare in 2017 it was 71 and 2016 it was 60, how many of them completed to date is another's day work. Putting that in the context of rural depopulation poses a question, what's the contributory factor at this stage for rural depopulation if this number of single rural houses are being granted planning permission and completed, that's the question. It's a wider question at this stage, it's opening a wider discussion and where planning contributes or otherwise.
"In relation to the other factor to pre planning, I'm concerned for ordinary individuals because planning of itself is a dear process now, you would be talking processing an application at this stage would be costing €10,000 to €15,000, it would save you money in advance if you had certain guidelines from that point of view, it would be unnecessary expenditure. I was also alarmed by the fact that it was pointed out to me quite clearly that we have three less planning officers, again more information and they have increased responsibility and taking from necessary duty such as pre-planning and I think we'll have to look and the ordinary individual has to be protected".