*Enda Coughlan breaks past Cian Meaney. Photograph: Gerard O'Neill
Sharpness and the right attitude were pinpointed by Kilmurry Ibrickane boss, Aiden Moloney as key reasons for their progression to the Clare SFC final.
Kilmurry Ibrickane had it easier than expected when they secured a nine point semi-final win over Lissycasey last weekend. "Over the hour we deserved our win, we were sharper and had a very good attitude coming into the game," Moloney reflected.
"From the off we went up four points, our boys had a good workrate today, they worked hard right through to the final whistle, if you win you win but if you lose you still need to be happy with the workrate but there's no doubt we showed a bit of quality today," the former Clare footballer added.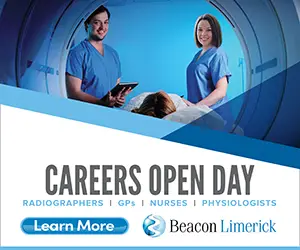 They had higher expectations of Lissycasey than what transpired in the game and Moloney referenced a degree of anticipation that the reigning champions would be caught on the hop in the semi-final. "Lissycasey will be a bit disappointed with their performance and I think that has a lot to do with it. We have been struggling with the scoreboard for most of the year to be honest, we were looking for more people to step up, we got a few extra today but there was a few positives today with the likes of Mark McCarthy coming on, Eamon Bracken played well, they were bonuses for us today".
"Our attitude was spot on today, the lads knew they'd be up against it today, the dog on the street thought Lissycasey were going to turn us over but fair play to our lads, they came and were ready for the battle, that was the big turning point for us today. We were up for it and I didn't think Lissycasey were going to beat us".
Reaching the final for the fifth time in six years is an impressive feat, he acknowledged. "Even when you get to the last four it is always an achievement for any club, you always want to get into the top four and when you get there you want to get into a final, we're delighted to be there, I won't say we're used to being there but it is a great achievement to get to the final. It is still another stepping stone, we have a huge task in the final and there will need to be another big improvement to beat Éire Óg who have been very impressive. There's no doubt there won't be much in it. I think the two best teams are in the final".
"Éire Óg they have the panel that the rest of us don't have, it was only a matter of time before Éire Óg got to this point and hopefully they will have to wait another year, I was impressed with Éire Óg you would have to be impressed with them, they don't seem to have any weaknesses in their team and they have a strong bench. Our lads have been there and hopefully that will stand to us," he said of their final opponents.