Shannon is now home to an undisputed and undefeated professional world kickboxing champion thanks to Liam Alford's success in Birmingham on Sunday.
Liam had a knockout victory over Qasim Beg, one minute and forty seconds into the fourth round of their bout. Prior to the fight, Qasim was undefeated in forty nine outings, the win also saw Liam claim the YKF, WKO, ICO and WRSA belts making him the undisputed champion in the 63.5kg weight division.
Speaking to The Clare Echo at the Shannon Kickboxing Club, Liam admitted that the magnitude of the win had yet to sink in. His rise in the professional ranks by claiming all the belts at his disposal and building a 2-0 record is a sign of intent, "we haven't wasted any time, we went straight to the top".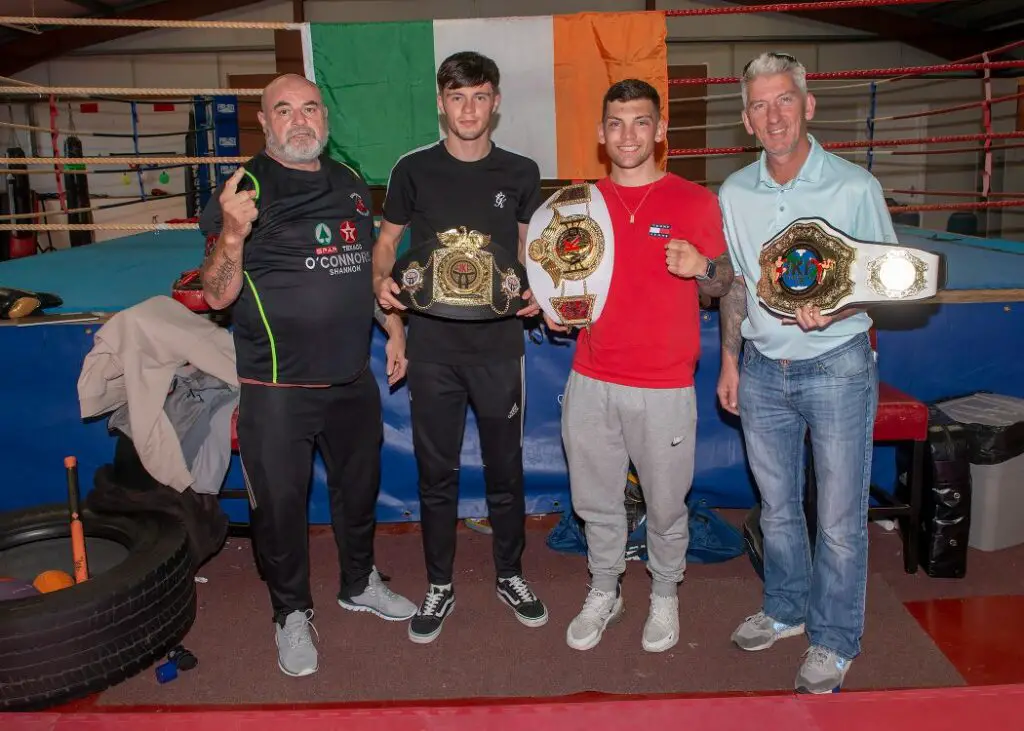 "Before this fight Qasim Beg he was the man, he was undefeated and held all the belts, now that I beat him it makes me the man," the twenty one year old said. "With the amount of what I've achieved and what it stood for that was the biggest fight of my career. At the moment, it is the top of kickboxing, it is the top of the sport to hold all the belts in the weight division, there is no other champion in my weight".
In preparation for the weekend, he completed a twelve week training camp under the watchful eyes of his long-time coach Howie Vincent, this included sessions twice and on occasion three times a day on Monday to Saturday plus trips around the country to go sparring with a multitude of opponents posing different threats.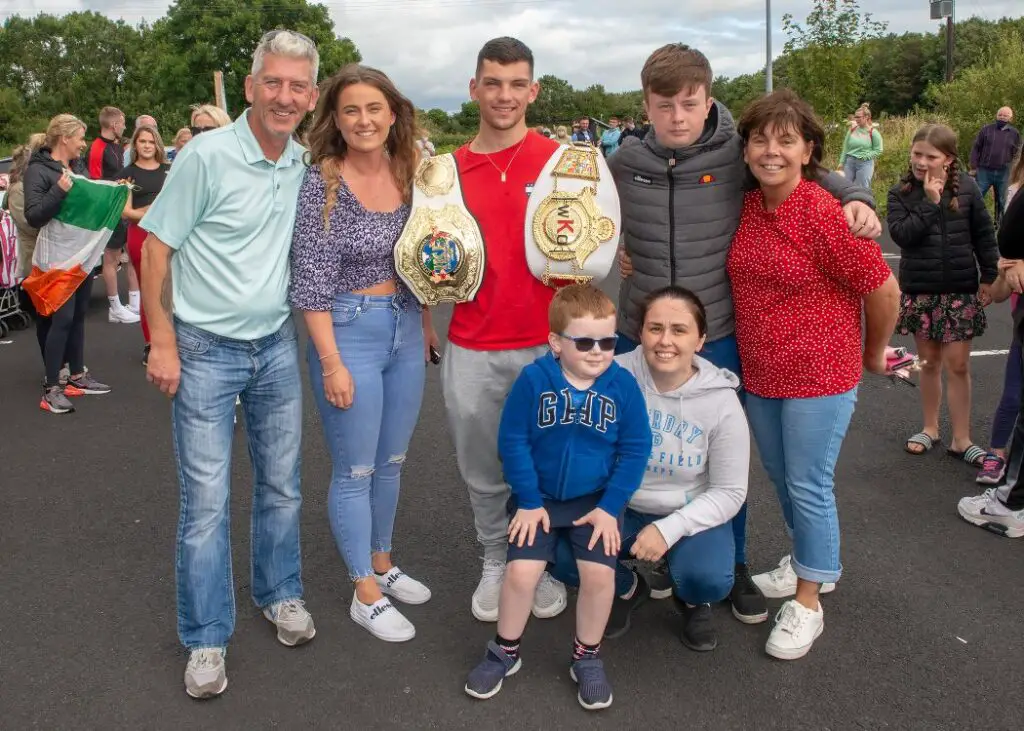 Reflecting on his success, Liam was quick to pay tribute to his parents Ollie and Catherine, his coach Howie Vincent and his girlfriend Emma for their unwavering support. His journey with Howie goes back to when he started out doing karate at the age of four before transitioning into kickboxing as a young teenager.
While details of his next fight are unknown, the past pupil of St Patrick's Comprehensive is keen to defend his title on home soil. "The sky is the limit. As soon as we turned professional we straight away went to the top, we're not afraid to fight anybody, I truly believe I'm the best in the world at my weight so if anybody proves that they are in line for a title shot, I'm not going to dodge anyone or pick and choose my fights, I've the target on my back now because I have the belts, people will work their way up the ladder and whoever is next in line we will fight them. I would love to have my next fight in Ireland, my last couple of fights have been abroad, I haven't fought in Ireland in a long time and would like to defend my title in Ireland".
On Monday, a large homecoming in Shannon came as a big shock to Liam and one that he is not likely to forget anytime soon. "I was shocked and lost for words. Ireland really backs their own whether it be fighting, singing or soccer, we back our people no matter what and that's why I'd love to bring the show back to Ireland so everyone could see it live".O