Glowing tributes have been paid to Johnny Cregan, a man known as a legendary figure within the town of Shannon following his death last week.
Born in Belfast eighty two years ago, Johnny was proud of his Ulster roots but it was the foundations he laid in Ireland's newest town that would endear him to so many people in Co Clare.
An honorary lifetime member of Wolfe Tones na Sionna, young and old from the GAA club paid their respects in an enormous guard of honour outside SS John and Paul Church, Shannon on Saturday.
Speaking at the funeral mass, Canon Brendan O'Donoghue described Johnny as "a wonderful parishioner" and a man whose life encapsulated "eighty two years of extraordinary goodness, he always focused on others, he had a heart that was always open for giving".
Items brought to the altar included Johnny's iconic cap which he was rarely spotted without, a copy of The Irish News which he walked to the Town Centre to collect everyday, jerseys and a sliotar to represent his passion for Wolfe Tones, his gearbag which he held closely on the sideline and a photograph of family which symbolised the affection that he had for them.
At the age of thirteen Johnny was working in his native Belfast, a work-ethic that was noted by his three brothers and one sister. After marrying Mary and seeing their family expand, Johnny worked in both England and Scotland, "he had no choice, with a wife and five children, he had to put bread on the table even if that meant separation. I often think they were tough times but weren't they great people," Canon O'Donoghue reflected.
In 1973, they left Belfast for Shannon, picking the new town for the availability of employment and housing. "One thing is for sure, Johnny wasn't long idle around here, he was an all-round worker," the Canon stated. "He was a man who had great time for the people of Shannon and the people of Shannon had wonderful time for Johnny".
"He reminds me of the great Englishman Jack Charlton who led our country to soccer glory, Johnny did the very same in the Shannon community," he believed. The death of his wife Mary fifteen years ago and that of his son-in-law Eamon seven years ago were great blows to Johnny and the Cregan family, Canon Brendan said.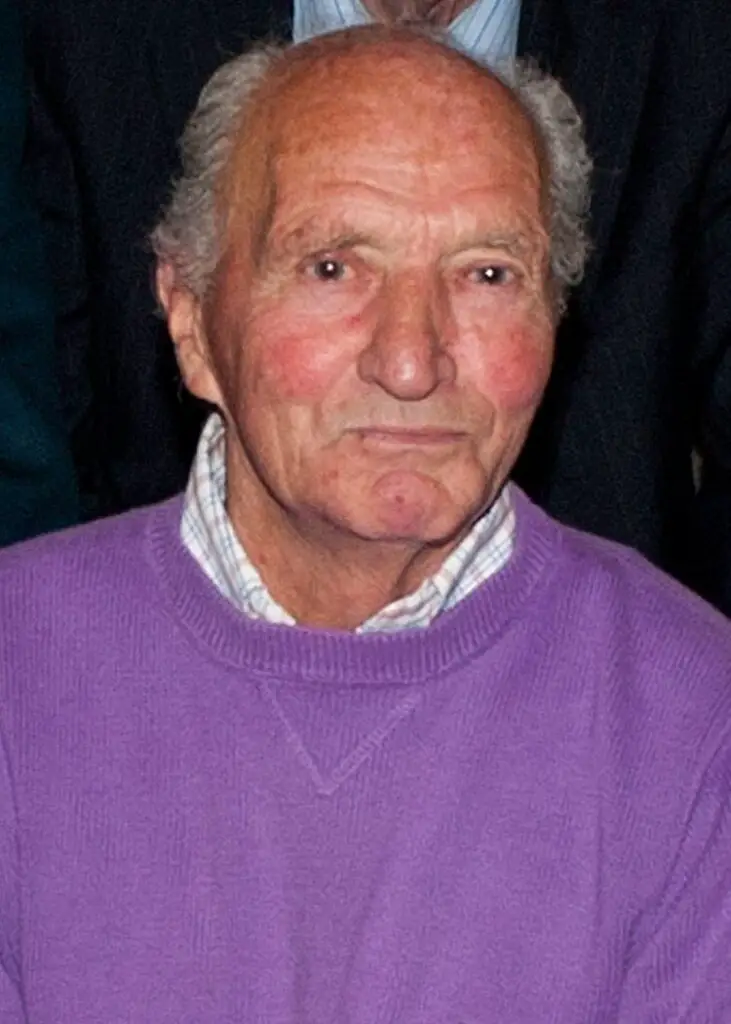 Paying tribute to his father, Daniel Cregan acknowledged the care shown his carers from Clarecare and the hospice team. "He could be seen from far away with his well-known walk and swagger. He was well known and loved around Shannon".
Few characters in Shannon will ever match Johnny, Garret McPhillips maintained. For many hurlers from Wolfe Tones, Johnny gave them their first and last senior jersey such was the longevity of his involvement. Garret's earliest memories of going supporting the Tones were with Johnny, he would serve as the apprentice to the kitman for their first senior success in 1996 while ironically when he took on a plumbing apprenticeship after school he worked with Johnny on his first day.
Chairman of Wolfe Tones, Mick Riordan told The Clare Echo they were fortunate to have a stalwart of Johnny's calibre. "For years and years he did the work that it is very hard to get volunteers to do today. He is irreplaceable. These people are the backbone of what volunteerism is about, Johnny was a prime example of what our club is about".
Johnny is predeceased by his wife Mary and son-in-law Eamon. He will be sadly missed by his daughters Martina and Brenda, sons Sean, Conor and Daniel, son-in-law, daughters-in-law, adored grandchildren and great-grandchildren, brothers, sister, brothers-in-law, sisters-in-law, nieces, nephews, relatives, neighbours and friends