*Ollie Gray pictured with his dog in Shannon. Photograph: Joe Buckley
A Shannon man has revealed he is considering buying a car for the purposes of sleeping in it after spending the last four months living on the couch of a relative.
Forty six year old Ollie Gray has lived at 35 addresses over his lifetime and has been unable to secure a permanent residence. Many landlords have turned down his applications on account of him owning a dog, a small terrier, he said.
Both of Ollie's parents tragically died in a house fire in 1989 which had a devastating impact on him and his sister. For the past eighteen years, he has worked for ITW in Shannon but has struggled when it comes to getting on the property ladder.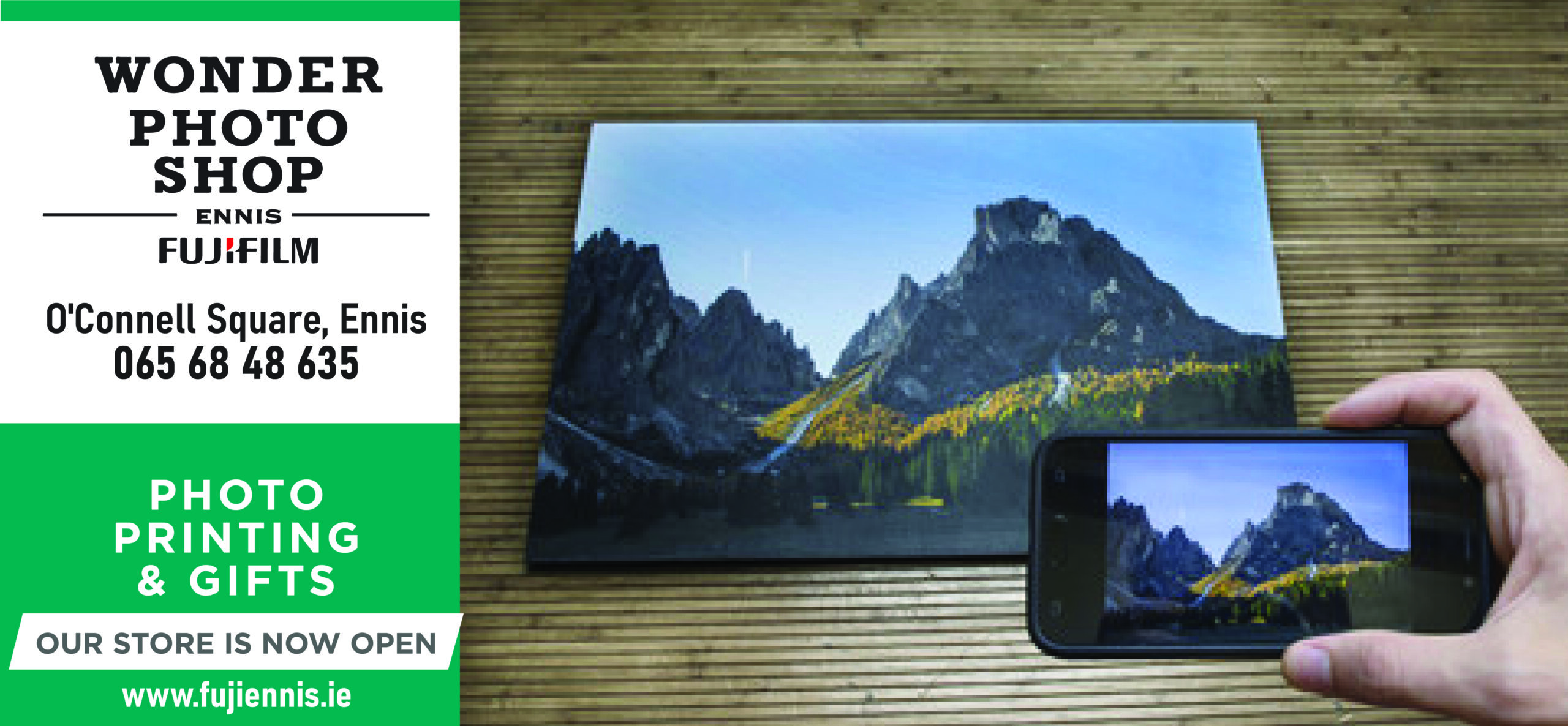 For the past four months, Ollie has not slept but lived on the couch of a relative. Prior to this he had been staying in Rossbracken but was given three weeks notice that he had to leave house, "it was very short notice," he recalled.
Current living arrangements have taken their toll, Gray admitted. "My back is destroyed, every morning I get up with pains in my back and it takes two or three hours to get it right, I have to walk around and do stretches to get rid of the pain, I take Nurofen, I'm taking it practically every day to get rid of the pain". It has also led to the deterioration of his relationship with family members.
Attempts to obtain a property have not been pleasant for the Shannon native. "A lot of the houses out there are nearly €1000, the most I can afford is about €600 or €700, our wages were cut in July by €50 a week which is €200 a month I'm down since the start of July. I've been onto the Homeless Action Team in the Council, they don't have emergency accommodation in Shannon, I'd have to go to Ennis. I work at 6am, that means if I'd to come from Ennis I'd be at 4am, I've to be up as it as to get the bus at 05:15am. They've told me there is no guarantees I would get accepted at the minute because of COVID-19".
Affordability of housing plus the fact he lives on his own has made the task more difficult. "There are only a handful of rooms to rent out because of the situation with COVID and the dog. A lot of landlords now say strictly no smoking or pets. I'm on daft.ie about forty or fifty times a day, if something comes up I've to email or phone straight away because hundreds of people are viewing it within ten minutes. The cheapest property up there now is €1000".
Speaking to The Clare Echo, the past pupil of St Caimin's Community School revealed that he is contemplating buying a car solely for the purposes of living in the vehicle. "It is very stressful with the family and is leading to arguments the whole time. I have been trying my best but I can't keep living on a couch. I don't drive or have a licence but I was going to buy a car and am still thinking about doing it for €400 or €500, parking it up and sleeping in it at this stage".
Should he have some success in getting a place, Ollie said he would be able to avail of the Housing Assistance Payment (HAP) but added, "One of the flats I viewed was €850 a month, with the HAP scheme it would take three weeks to come back. With so many people looking for flats right now the landlords are looking for money straight away and I don't have €1700 to give out straight away, I'd have the one month but that is about it".
He praised the assistance of Cllr Donna McGettigan (SF) in trying to find a solution but he is not confident an improvement will be found. "I'm hoping it will change but the way it is going I can't see it changing. I wasn't expecting to be living on a couch for this long, I thought it would be four weeks at most, I'm on the choice based letting website and have put in for two bedroom houses and three of them fell through, that was in July. They were only allocated three weeks ago, it took a long time for them to allocate".