Shannon Jets Basketball Club have officially been awarded €5,000 in funding which will go entirely towards club provisions and player development.
The Shannon Town club were one of 26 named winners nationally, as part of the 2020 Texaco Support for Sport Award. The initiative provides €130,000 in funding, with one team from each county being selected.
Club Chairman Mike Hickey commented: "To the people of Shannon, your support and encouragement for our basketball club over the last seven years is really appreciated. Thank you. Texaco's support will allow us to provide an exceptional basketball experience for all our current and future members."
Details reveal that close to 400 clubs submitted applications to the scheme, with 26 of these sharing the nationally divided pot. Shannon Jets are one of only two basketball clubs to receive the bursary, with €55,000 going towards GAA, €25,000 to soccer and €40,000 divided up amongst a range of other sports.
The aptly named Shannon Jets decided to submit their entry through a 30 second video clip. Filmed by video director and producer, Stephen O' Malley, the video features chalk drawings in the town park, footage of the local Texaco and a jet soaring through the sky.
The art was provided by Shannon Byrnes and Mike Buckley. Max O' Malley provided vocals for the video and Scott Holmes provided music in the form of stomps and claps. Thanks has also been given to Jet Airplane owner Jane McGill of Atlantic Air Adventures and Darragh O' Connor of Texaco Shannon for their assistance in filming the entry.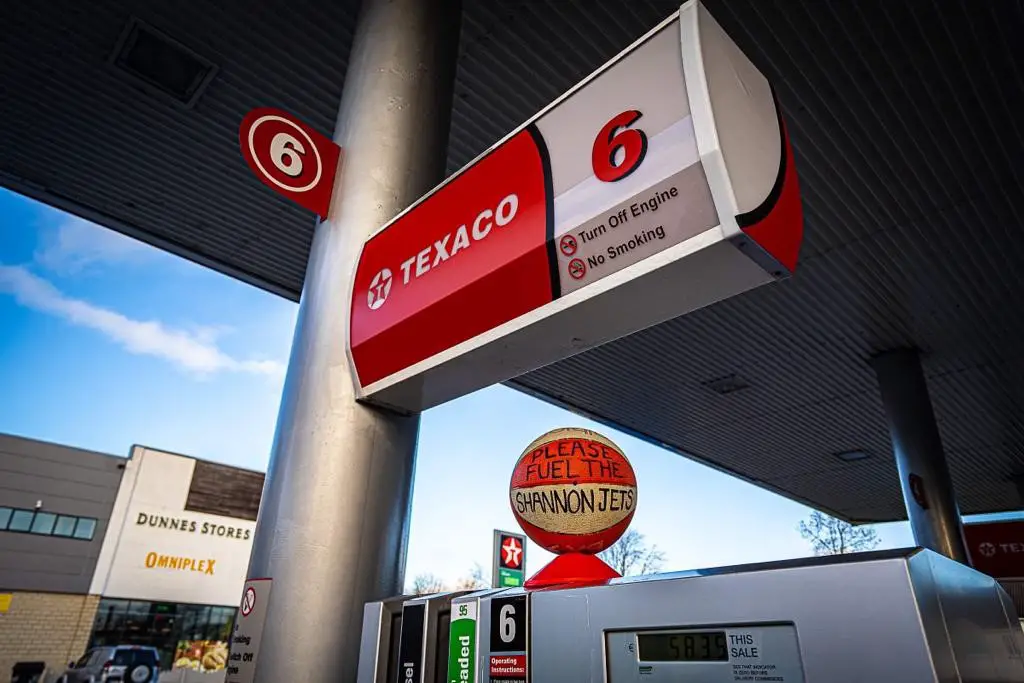 With the absence of a home court and the rental of the local leisure centre for training space, Club Development Coach Nick Kirby warmly welcomes the funding, which would have been a "hard slog" otherwise in a difficult time to fundraise. "This €5,000 will go directly towards the development of the children. It will go towards gear and equipment such as tow portable rings, an electronic scoreboard and a clock".
In December, the club developed a wall planner as a funding mechanism, which provided the means to purchase equipment to continue training safely outdoors in accordance with government restrictions . Shannon Jets have been availing of outdoor space at St. Patrick's Comprehensive School and the club has recently reached agreement with St Tola's NS for their younger teams to use the school's outdoor training area when restrictions allow.
Former Irish rugby international Donnacha O'Callaghan, who oversaw the judgement process of the scheme, stated: "As adjudicator, the most uplifting aspect of the process was the desire expressed by even the smallest niche clubs to build on their value to communities, to expand membership by attracting new players and by providing a safe setting for young people."
The Development Committee of Mike Hickey ,Dean Flynn, Brian Flynn, Nicky Kirby, Peter Tim Lynch and Conor Wade were also instrumental, along with Blaise Devaney, in receiving the funding.