*Photograph: Joe Buckley
Clare councillors have expressed annoyance that the Limerick Shannon Metropolitan Area Transport Strategy (LSMATS) is very dominant in favour of its neighbouring county.
A draft plan for the LSMATS was launched in early September with an online briefing held for councillors in the Shannon Municipal District and their Limerick counterparts to coincide with this. "From our perspective, this is a key strategic document for the Municipal District into the next twenty years," acting senior executive officer Jason Murphy stated.
Murphy outlined that councillors in the Shannon MD would hold a workshop to review the draft and work on putting together a joint submission. His proposal was welcomed by elected representatives including Cllr Michael Begley (IND) who felt the executive summary of the draft report was "short in detail".
Recalling his involvement in the online briefing, Cllr PJ Ryan (IND) admitted, "I found it a small bit one sided. There was a huge emphasis on things around Limerick and little enough on the Limerick/Shannon side and it's supposed to be a plan for Limerick and Shannon. We weren't allowed a lot of time, it was mostly controlled by Limerick councillors, our input was little enough. I tried to get in on a couple of occasions to ask questions and I was blocked out". He believed the plan needed a greater focus on Shannon.
His recollection was backed up by Cllr Donna McGettigan (SF), "I couldn't get in to ask a question".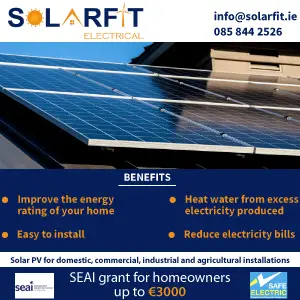 Notification of the briefing was not sent to Cllr Pat O'Gorman (FF) who outlined that he only became aware of it after seeing a post on social media by Cllr McGettigan. "Shannon is being forgotten about in a lot of areas. Airport is in dire straits at the moment, it is important we have this workshop".
According to Cllr Gerry Flynn, the Limerick Shannon Metropolitan Area "hasn't been of any benefit to Shannon at all. The only reason Shannon was thrown on the bus was because of the Airport". He said of the plan, "To tell you the truth, I have lost interest in it".
Director of Economic Development with the Council, Liam Conneally stressed, "the importance of this document is that the National Transport Authority who are the leading agency in the preparation of the document are doing this for each of the cities, public funding will follow the proposals listed in each document".
Investment in infrastructure to facilitate population growth in Shannon needs to form part of the plan, Conneally highlighted. "If we are planning for that then we want to front load the infrastructure into Shannon otherwise we will be playing catch up".