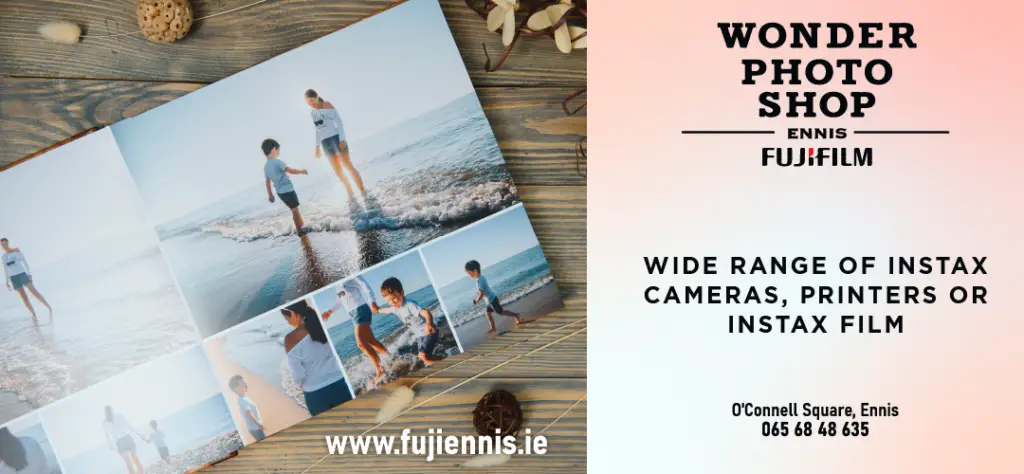 *Dolores Broderick leading the protest. Photograph: Natasha Barton
SHANNON HERITAGE WORKERS have vented their frustration at the inability of Government representatives to provide them with any timeframe regarding a potential transfer of tourism sites in Clare.
Up to 30 workers at Bunratty Castle and Folk Park staged a lunchtime protest on Friday to demonstrate their dismay with the continued uncertainty regarding the future of the sites and their ownership.
Placards detailed that it was 'political ping pong', a 'tourism trap', a 'castle crisis', 'Knappogue nightmare' and reminded Taoiseach Micheál Martin (FF) to 'get on with it'.
Only three political representatives attended the demonstration, Cathal Crowe TD (FF), Cllr Gerry Flynn (IND) and Cllr PJ Ryan (IND) while Michael McNamara TD (IND) arrived when the event had concluded. "It's awful that ye are out on the street outside your place of work, it shouldn't have come to this, every person in Government is working to a solution for this," Deputy Crowe remarked.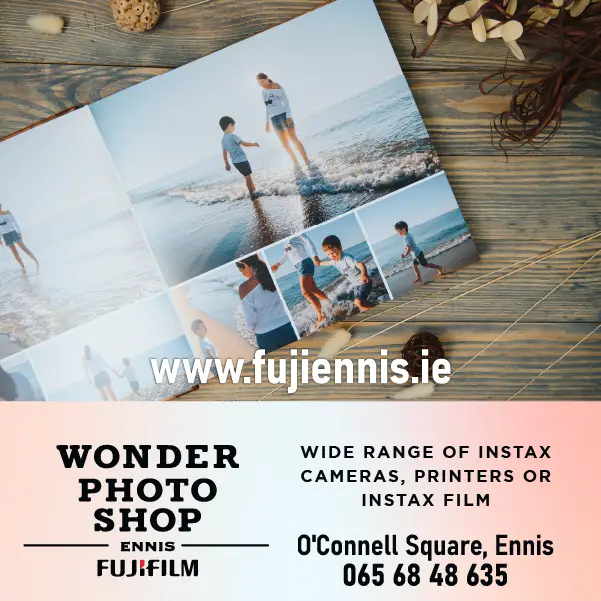 He acknowledged that they were facing into a second calendar year without a resolution and further uncertainty prior to the Christmas season.
An inter-departmental group is currently working to reach a final outcome, he said. "It is my view that too many cooks spoil the broth and that is the case here," Crowe commented.
With the Department of Housing, Local Government and Heritage overseeing Clare County Council, the Department of Transport the responsible body for Shannon Airport Group, the Department of Public Expenditure linked to the Office of Public Works who manage Bunratty Castle plus the Department of Tourism, Culture, Arts, Gaeltacht, Sports and Media having an involvement, there was a reluctance from one of these Departments to foot the bill in what he called "an accounting thing".
As the sites are currently operated by Shannon Airport Group, he believed it was the Department of Transport that should be funding the bill. "Until the dotted line is signed over, supreme management is with Shannon Group".
On the morning of the protest, Deputy Crowe spoke with Minister for Housing, Local Government and Heritage, Darragh O'Brien (FF), "Minister O'Brien is committed to this and so is the Taoiseach".
Caroline O'Sullivan, a Shannon Heritage employee responded, "everything you've said we've heard before. We need a date. You mentioned the different Departments, can they not give the funding".
Last Thursday was the most recent inter-department meeting of the group, Crowe said, "I'm told it's nearing a conclusion". He stated that once it goes before Cabinet "the formalities will be very quick, this will all happen very quickly, it's just the timeframe isn't set out".
"It is political ping pong," Deputy Crowe conceded while referencing the placards on show. He said Ministers were slow to amend their columns of budget and expenditure as agreed in the Budget but promised, "it is going to happen".
O'Sullivan then asked if the money was set aside and if the proposed takeover would be granted the necessary funds.
Government passed "a huge Budget," Crowe stated. "It will be your money as taxpayers," he said of what will fund the transfer. "It is imminent and it will happen," he added.
Workers "need to know if there is confirmation of funding," Dolores Broderick stressed. "We need it now," she added.