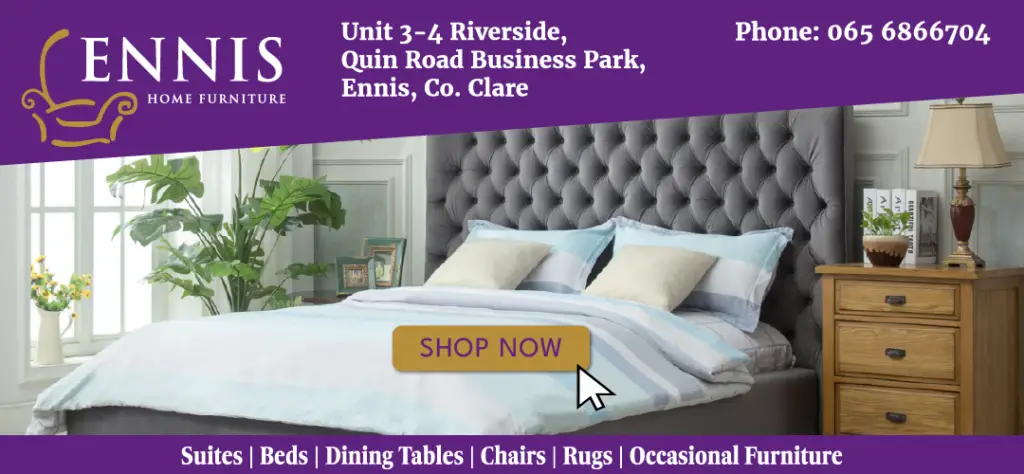 Shannon Group have insisted 'an extensive marketing campaign' was undertaken to entice domestic visitors to Mid-West attractions operated by Shannon Heritage.
On Thursday it was announced that €2.6m would be allocated to keep Bunratty Castle & Folk Park along with King John's Castle open until the end of 2020. Knappogue, Cragguanowen and Dungaire Castle have remained shut since March.
Responding to queries from The Clare Echo on the work involved in the 'extensive marketing campaign', a spokesperson for Shannon Group said there had been "significant investment and effort in marketing" Bunratty Castle & Folk Park to domestic audiences since re-opening.
Criticism had been voiced by members of staff regarding the low-scale nature of the campaign with some flagging that they had not seen or heard anything to promote Bunratty Castle & Folk Park plus King John's Castle to domestic visitors.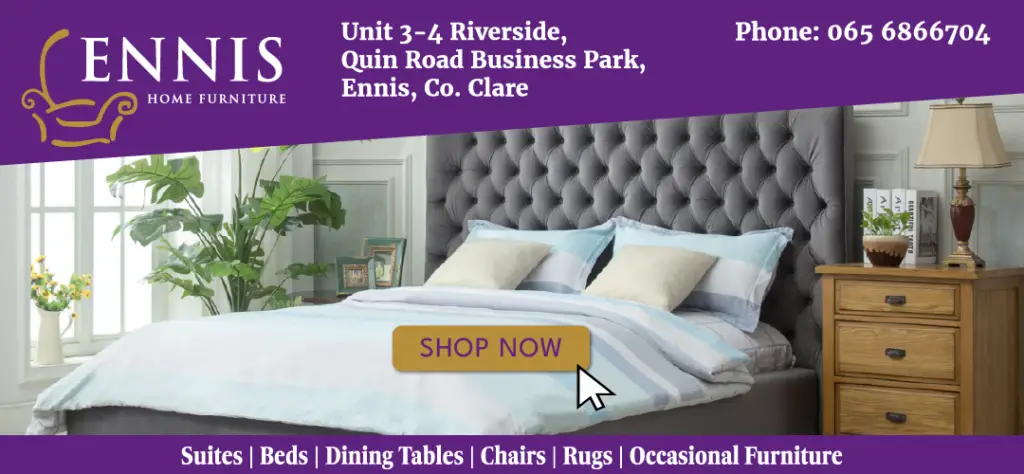 "Our marketing efforts focus on media channels selected to appeal to our target audience and included local and national radio, press, digital marketing, social media and influencer campaigns. We also secured RTÉ TV coverage on RTÉ News and RTÉ Nationwide. To appeal to both local and national domestic audiences, a nationwide radio campaign with Today FM began on June 24th for a two-week period, this was followed by a Limerick's Live 95FM campaign in mid-July for two weeks and aired again effective August 17th for a week," the spokesperson outlined.
"We placed a full-page advert in the Go West supplement that featured in the Clare Champion and Connacht Tribune in advance of the August Bank Holiday weekend. Bunratty Castle & Folk Park featured on RTE Nationwide on July 20th and also featured in the Irish Independent Weekender Magazine on 25th July as part of the Ireland Unlocks series. We hosted several activations for Heritage Week. We had and continue to have a very comprehensive organic content strategy on our social media pages".
When restrictions were eased, Shannon Group contacted "a significant number of targeted influencers and invited them to experience Bunratty Castle and Folk Park. To date, we have had key influencers and their families through our doors with a combined following of over 220K followers. Our B2B efforts focused on offering discounted visits in conjunction with over 30 hotels and 20 self-catering operators in the region. In addition, we rolled out discounts to businesses via Ennis, Limerick and Shannon Chamber of Commerce and via tenants of the Shannon Free Zone. We also ran collaborations and competitions in conjunction with hotels in the region. We have had always on paid digital media campaigns since June 22nd across google ad network; Bing and Facebook/Instagram".
The Clare Echo questioned Shannon Group on the amount of money spent on the marketing campaign but the query was not answered at the time of going to print.