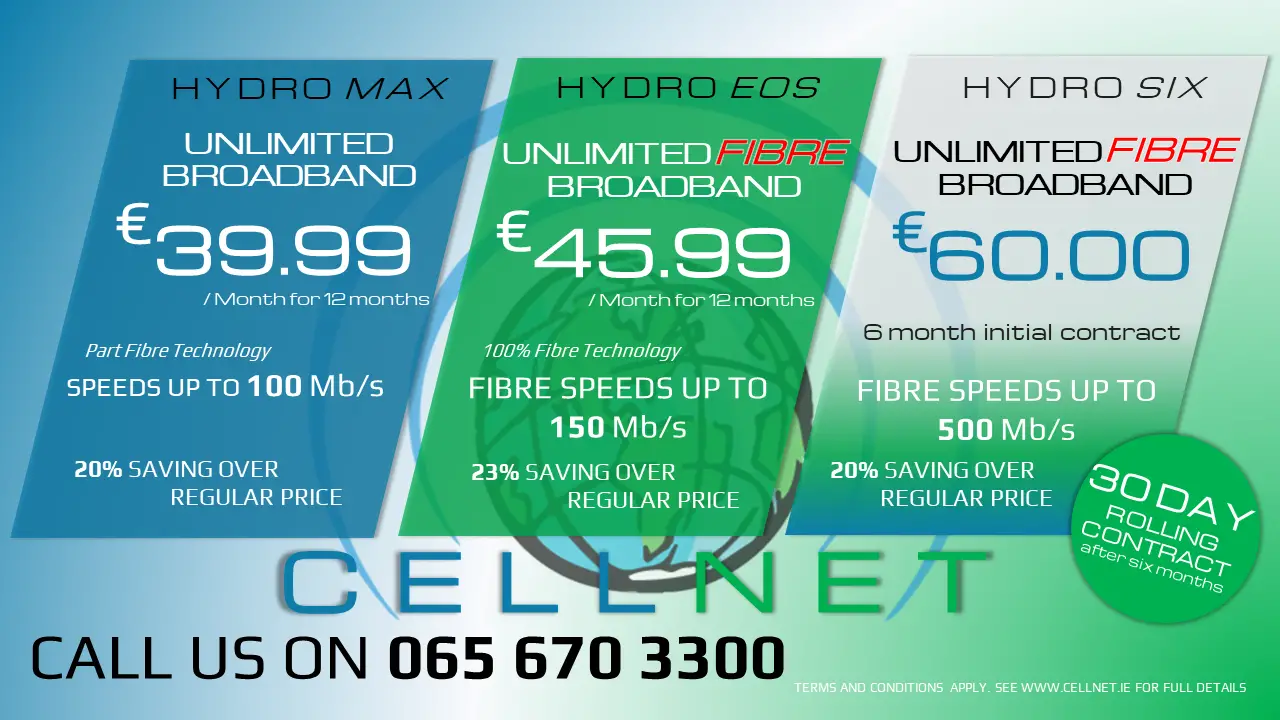 *Photograph: Patrick Bolger
Plans to link Scariff and Limerick as part of the Shannon Greenway could see construction begin by 2023.
In July, €140,000 was allocated for the design of the Greenway, which will start from the existing greenway to UL, crossing the River Shannon over the Black Bridge and following the old Errina canal across publicly owned lands to O'Briensbridge and Killaloe and onwards to Scariff.
Waterways Ireland Regional Manager Éanna Rowe stated that provisional plans could see the Shannon Greenway linking Scariff to Portumna as well as linking up with the "hugely popular" existing Lough Derg Blueway. This consists of 180 kilometres of canoe trails with 21 individual canoe journeys.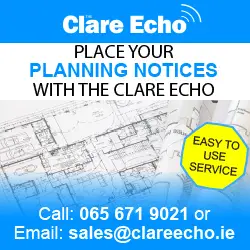 "From Limerick to Scariff it ticks three key boxes. It links the settlements and communities. You want to be getting multi-use out of your Greenways, they're not just for the visitors or for the tourists, these can be public transport conveniences. It will link communities and settlements, bringing that economic stimulus and providing business activation opportunities for jobs but most importantly, it will provide an outlet for community use," he added.
The design of the Shannon Greenway will consist of a three to four metre wide base on tow paths, adjacent to roadways. Verge space and canal river vegetation space would also be accommodated on either side, with the path being made from 804 crushed stone. "This flows very nicely with the natural environment." He also conceded that there may be locations where the path will be forced to join the water, referencing "Ireland's first floating boardwalk" which Waterways Ireland built at Acres Lake, Drumshambo in County Leitrim.
A steering group has been established between Waterways Ireland, Clare County Council, Limerick County Council and the ESB. Mr Rowe said that ESB involvement is "because they are a significant public landowner in this area." The proposed route will stick to state owned land as much as possible along the Shannon Greenway, he outlined. "The state owns considerable land banks between Bord na Móna, Coillte, Waterways Ireland, Local Authorities and the ESB."
Mr. Rowe also noted that the success of the Shannon Greenway would rely on engagement with local Arts communities and contact with the Local Enterprise Offices is also essential. This would allow people to generate a platform to create businesses on the back of the Greenway. Involvement with local clubs and Sport Ireland was a key ingredient in the existing Blueway. "This generates that local interest in using the facilities created by Waterways Ireland."
The Shannon Greenway is behind that of its counterpart in West Clare, he acknowledged. Feasibility and route selection uploaded to e-Tenders in January 2021 is due to take four months. Planning, designs, drawings and environmentals will then take up to a year and a half. Following that is execution "subject to a fair wind and not ending up in An Bord Pléanala. We are hoping to put a shovel on the ground in mid to late 2023".