Shannon company Get The Shifts, has won 'New Business of the Year' at The European Business Awards.
Get The Shifts was initially chosen out of over 150,000 business from 33 countries following a rigorous, independent judging process. 2753 businesses were named 'Ones to Watch' in July and following a further detailed review, 363 companies were announced as 'National Winners' in September. Get The Shifts was crowned overall winner of the 'New Business of the Year' category following face-to-face judging ahead of the ceremony in Warsaw earlier this month.
Described as the continent's biggest and most prestigious business competition, the European Business Awards' primary purpose is to support the development of a stronger and more successful business community. Get The Shifts' win will support its impending launch in the UK market in early 2020.
Manchester has been identified as the company's first target market with close to 100,000 students, all looking for flexible work and Brexit outcomes predicting a shortfall of 60,000 workers in the UK hospitality sector.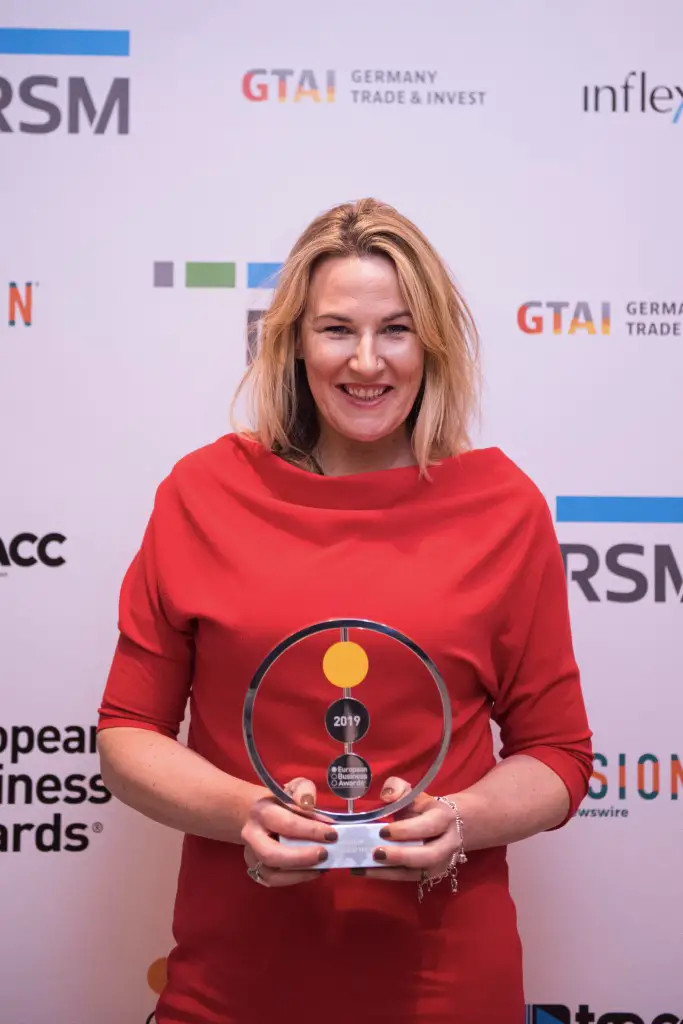 Now in operation for three years, Get The Shifts view entering the UK marking as "an unmissable opportunity" according to Managing Director, Hannah Wrixon. It harnesses Tinder-like technology to support bars, restaurants, cafes, festivals and other hospitality-related businesses to connect with experienced, temporary hospitality staff in their area on-demand.
Only recently, the company announced it would create 300 additional roles nationwide in hospitality and events beginning this Christmas period. Since its 2016 foundation, Get The Shifts has created 2,000 roles in Ireland.
Its Shannon team now has a staff of ten people completing tasks from operations to marketing and marks a 150 percent growth in twelve months. Its almost all-female Board of Directors includes some notable Irish business figures including Margot Slattery (Global Head of Inclusion at Sodexo), Julie Currid (Founder & COO at GoContractor), Diane Roberts (Founder XPinnovates), Marc Currid (EEA Finance Director at paysafecard.com) and Fiona O'Carroll (Digital Transformation Expert).