A Shannon company has signed a four year agreement to make medical implants in what has been described as "a ground-breaking deal".
PBC BioMed is to explore metal 3D printing to make medical implants as part of a new deal with I-Form, the Science Foundation Ireland (SFI) Research Centre for Advanced Manufacturing.
As part of the €312k deal, the project will explore the feasibility of manufacturing magnesium-based medical implants using state-of-the-art metal 3D printing and coating processes. The aim is to demonstrate improved implant performance while developing a cost-effective, advanced manufacturing process.
Located in the Western Business Park in Shannon, PBC BioMed was founded in 2010. The company partners with MedTech Companies to advance and maintain medical products helping create and bring to market products that provide value and benefit to patients and practitioners globally. The firm designs, develops and manufactures medical devices with a track record in science-based innovation.
Managing Partner for PBC BioMed, Paul Burke outlined, "This long-term engagement with I-Form forms a critical part of our R&D product and technology roadmap process. The SFI Centre – industry engagement model allows us to access the best expertise and equipment in academic institutions. Development of our R&D platform will help drive innovation and sustainability," he said.
DCU duo, Prof Nicholas Dunne and Dr Tanya Levingstone will lead the I-Form research team for the development. "This four-year research programme is an exciting continuation of a long-term, fruitful research partnership between DCU and PBC BioMed," Prof Dunne stated.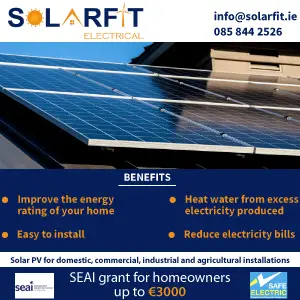 He continued, "The advanced manufacturing expertise across the I-Form Centre will bring significant additional value to the programme. In particular, the access to expertise and cutting-edge equipment for metal 3D printing is essential to develop the next generation of these medical devices".
"Metal 3D printing is a digital-first advanced manufacturing process that facilitates rapid product development and unique designs that are not possible using traditional techniques. The 3D printing of magnesium alloys is a relatively new area but the excellent mechanical properties and biodegradability make these materials exciting candidates for improved device performance in orthopaedic applications," Dr Levingstone explained.
Funded by SFI, I-Form works with industry to advance the low-cost, low-risk design of new products and the manufacture of high-value components exhibiting enhanced material performance, while reducing processing times and achieving enhanced process reliability.