Munster Rugby's Diarmuid Barron, Fineen Wycherley and John Ryan. Photograph: Arthur Ellis
SHANNON AIRPORT and Munster Rugby have agreed a new three-year sponsorship deal.
As part of the agreement which will run until June 2026, Shannon Airport will be the official airport of Munster Rugby, providing connectivity to away games for both the team and its followers.
This renewed sponsorship, which comes as the 2023 -'24 season kicks off for Munster also coincides with commencement of Shannon's new service to Paris, Charles De Gaulle with Aer Lingus later this week, offering a gateway to the Rugby World Cup for many rugby fans.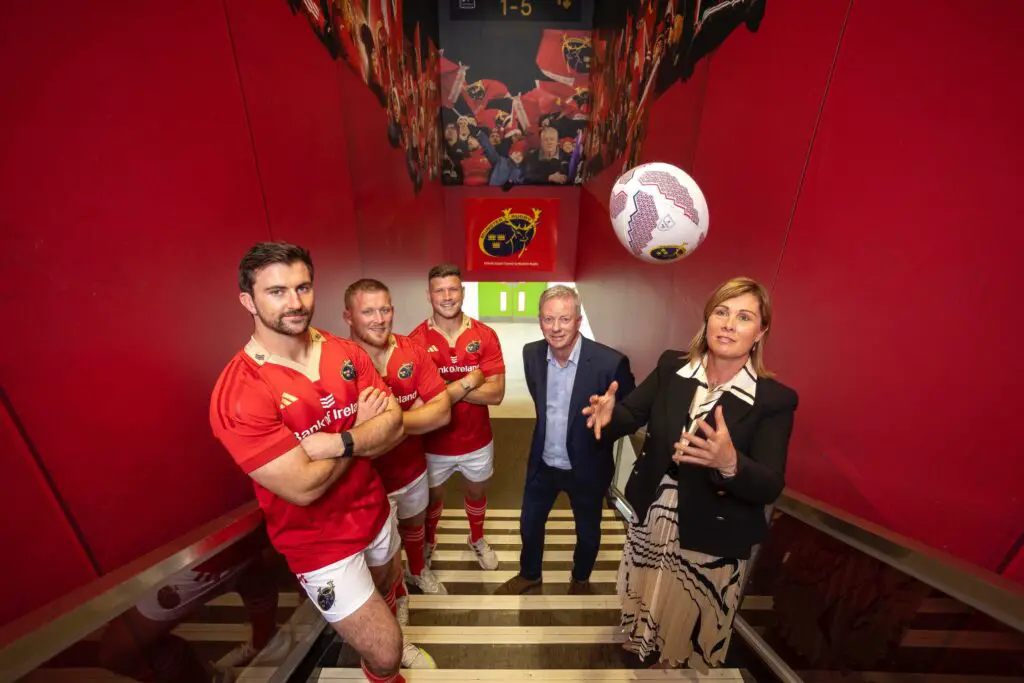 Commenting on the partnership, Ray O'Driscoll, Chief Operating Officer at The Shannon Airport Group said, "This continued partnership between Munster Rugby and Shannon Airport is truly exciting for everyone across the Group. Our teams have ambitious plans to bring the sponsorship to life over the coming seasons and we look forward to launching engaging initiatives, joint promotions and unique Munster experiences for all Munster fans and our passengers alike".
He added, "This partnership also provides international coverage for Shannon Airport, as we proudly get to display our brand in the home of Munster Rugby at Thomond Park and on the player's kits. We are proud to be the official airport partner for this incredible team and we look forward to helping to create many more fantastic Munster memories here at Shannon Airport".
An exclusive Munster tunnel is located within Shannon Airport representing the famous tunnel in Munster's home stadium of Thomond Park, in which passengers and the team's devoted legion of fans descend on their way to their departure gates.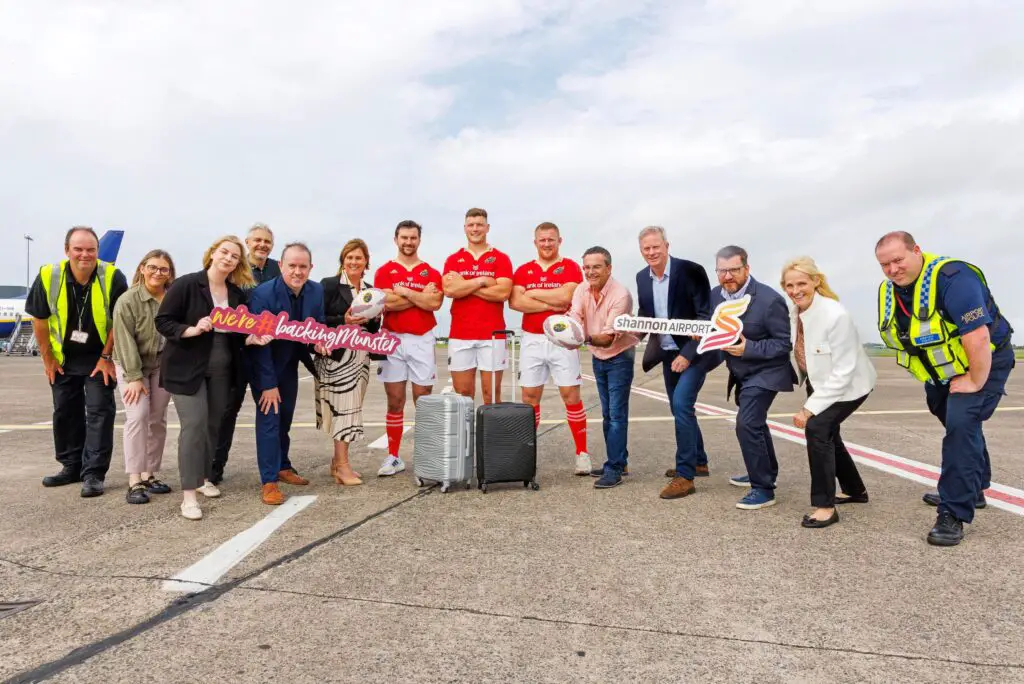 The partnership commenced at the start of the 2017/18 season and formalised a long-standing relationship between the two strong local brands. Notably with Shannon Airport's famous logo positioned on the players' shorts.
All passengers to Shannon Airport since 2015 will have cast their eyes on a statue to former Munster second-row and ex Irish captain, Paul O'Connell. The sculpture entitled 'The day that changed Ireland' was created by Paddy Campbell and depicts important moment in the famous Ireland versus England match at Croke Park in 2007, when O'Connell was lifted high by his fellow Munster team mates Donnacha O'Callaghan and John Hayes to win a line out.
Munster Rugby Head of Commercial and Marketing, Dave Kavanagh said, "We are delighted to continue our very successful partnership with Shannon Airport for three more years. Shannon Airport has been the launch pad for our rugby adventures over many years, as well as the entry point for many Clubs and their fans visiting Munster Rugby, and we are excited to continue working with them into the future".