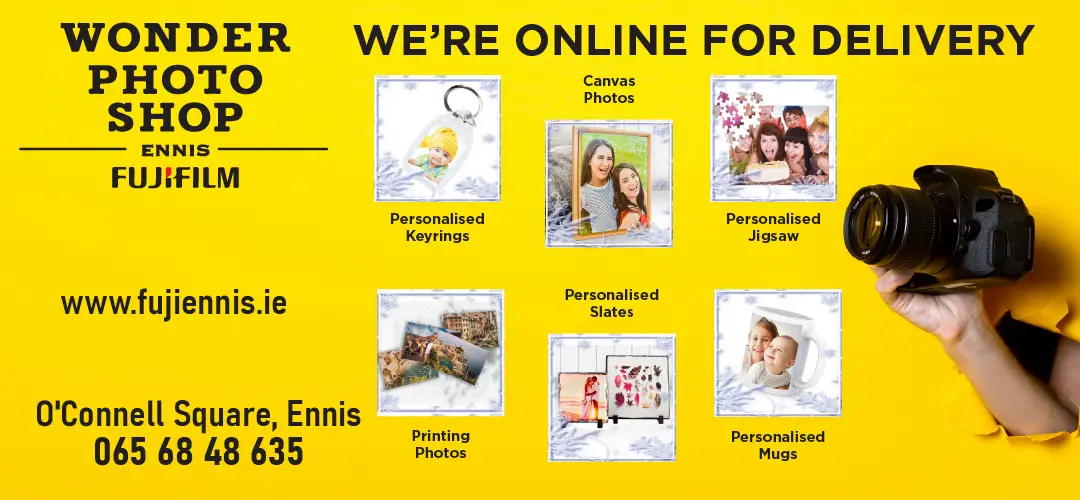 Heroic cave diver Jim Warny has been recognised by the Schoolboys Football Association of Ireland (SFAI) for his role in helping to recover twelve Thai young footballers and their coach from the Tham Luang caves earlier this month.

A resident of Ennis for the past fifteen years, Jim has been prominent member of the cave-diving community in Clare since. On Wednesday evening, the SFAI along with the CSSL acknowledged the bravery and courage shown by Jim when attempting to save the lives of members of the Wild Boars football team.
Speaking at The Temple Gate Hotel, Warny admitted he was humbled by the presentation. "I'm truly honoured that the SFAI would even think of giving me an award such as this. When I went out there I was out there as part of a team, and although cave diving is often a very individual thing, we all came together as a team to work together, there was a team of more than 1,000 people".
Since returning to Ireland, the Belgian native stated he had already been back diving and was slowly getting used to people recognising him on the street, while he noted an open invitation to return to Thailand at some point in the future.
According to SFAI Chairman, John Earley "Jim helped rescue a schoolboy football team and their coach, and as we all know the football family extends across the world and we felt it only right that he be recognised by the governing body of the schoolboy football in Ireland. We are an organisation of volunteers, everyone involved in schoolboy football is a volunteer and to see Jim give up his time to volunteer to travel to Thailand and help in the rescue was truly remarkable." Earley singled out Tommy Molloy of the CSSL for "who has done a huge amount" to organise the presentation.
*Video by SFAI / Photograph: Arthur Ellis