Serious issues relating to 52 unsewered settlements in Clare has been likened to Armageddon.
Ardnacrusha, Carrigaholt. Barefield, Kilmaley, Doolin, Tubber and Moyasta are just some examples of settlements in the county with no public sewerage systems.
"This is Armageddon for rural Clare in my view. I've been in shock the last couple of weeks looking at all the vistas, particularly around rural Clare. I think the communication of Irish Water over what they have control of is something that needs to improve drastically. I have been contacted by people in Miltown Malbay who were out of water for two days," Cllr Joe Garrihy (FG) remarked at the most recent sitting of the Social Development SPC
In 2020, Irish Water announced its Small Towns and Villages Growth programme nationwide, with Clare receiving €2.754m in funding. Clare County Council Water Services operate under a Service Level Agreement (SLA) with Irish Water. Infrastructure decision making primarily rests with Irish Water as they provide 100 per cent funding except for non-SLA assets.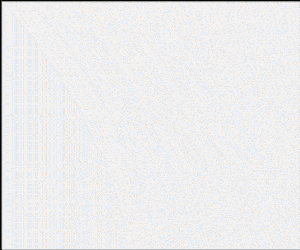 Senior Engineer for Clare County Council Cyril Feeney stated "One of the underlying issues with Irish Water is that they are really intent on fixing their current asset base, not building new ones. If you have an unsewered town or village, then you can't invest this €2.75m. It has to have an existing Irish Water asset, be it a treatment plant or network, that would benefit from upgrading."
A total of 52 settlements such as Broadford, Cree, Cooraclare, Kilbaha, Meelick and O' Briensbridge have been identified in Clare where there are no public sewerage systems. These small towns and villages do not have a sewage network, with private settings consisting of a group of houses being an exception due to small, private sewage networks.
The Council have been unsuccessful to date in sourcing funding from the Rural Regeneration Development Fund (RRDF), Irish Water and the Department of Housing, Local Government and Heritage for unsewered towns and villages. County Engineers believe that this is going to be a serious issue for planning into the future.
A discussion was held with the Environmental Protection Agency (EPA) in the hope of transferring the licence over to the Local Authority (LA) where a developer has gone bust or where the LA try to take over a non-functioning wastewater treatment plant. The hope here is for the council to assist in enabling the plant to meet its emissions values. The EPA are intent on dealing with only one entity, that being Irish Water.
"They don't want to deal with 31 entities. Perhaps legislation is in their favour. We don't have a legislative basis to deal with these underperforming or abandoned wastewater treatment plants. There are some omissions and elements that are falling through the cracks. As usual, the Local Authority being the only person standing, are left to pick up the pieces," Feeney commented.
Killaloe representative, Cllr Tony O'Brien (FF) believed that towing the line with Irish Water will be the demise of small towns and villages in Clare. "Irish Water are unsuitable to serve the Irish people. The people at the top have no empathy for our communities. They have failed the Irish people".
A spokesperson for Irish Water told The Clare Echo, "Irish Water is responsible for the public water and wastewater infrastructure and is committed to providing a safe and reliable water supply, protecting the environment and supporting the growth of homes and businesses. The building, repair and upgrading of Irish Water's water treatment plants, wastewater treatment plants, water and sewer network will require a multi-billion euro investment programme over many years. Investment in water services infrastructure is ongoing in Clare with numerous water and wastewater projects in varying stages of development.
"To support local development in towns and village The Small Towns and Villages Growth Programme (STVGP) provides funding for Water and Waste Water Treatment Plant growth capacity in smaller settlements which are not otherwise provided for in the Capital Investment Plan 2020 to 2024. The STVGP is focused on supporting growth in areas already served by IW infrastructure but where current or future capacity deficits have been identified. Irish Water has no statutory role where there is currently no water or wastewater infrastructure in place".