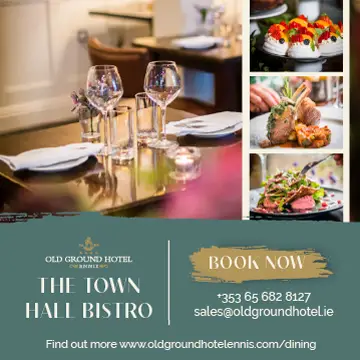 IT'S been a bumper month for employment in Clare as biomedical testing company Beckman Coulter have just announced 70 jobs.
Beckman Coulter, which develops, manufactures and markets products that simplify, automate and innovate complex biomedical testing, is expanding the company's development and manufacturing facility at Lismeehan, County Clare, creating the jobs over the next two to three years.
Minister of State for Employment and Small Business Pat Breen TD welcomed the announcement and said the expansion is a great win for the region.
"This is a great boost for Clare and the Mid-West Region. This expansion now places Beckman Coulter to the forefront of the biomedical testing industry and the investment made by the company also allows for ongoing growth of current product streams," he added.
The company's 9,700 sq. metre site at Lismeehan is a strategic site for the global Beckman Coulter Diagnostics business, with 330 people working there.
The expansion will provide capacity for two new product streams at the Clare site, and will also provide for the ongoing growth of the current product streams.
Recruitment for the new positions will commence immediately. Roles include scientist, engineering quality, manufacturing and other support functions.
Interested applicants can apply via the Careers page on the Beckman Coulter website found here.