*Photograph: Gary Collins
Alongside sitting Fine Gael councillors, Paul Murphy and Mary Howard in Ennis, Johnny Flynn is anxious to retain his seat on Clare County Council where he hopes to see a twenty four A&E reopened at Ennis General Hospital.
First elected to the Council in 2009, Flynn topped the poll in Ennis East and followed it up in 2014 with the second highest amount of first preference votes in the Ennis Municipal District. He explained how he manages to secure a strong initial base of support. "I think you have to understand the needs of the local community and be seen to delivery locally on issues, I had previously very involved in a lot of voluntary groups and my career in local government. It's about delivering locally but also having a wider global perspective on the future and the opportunities for the town, the district and the citizens".
Arising from these performances, he was asked to run for Fine Gael in the 2016 General Election but declined. "At that stage I had four young teenagers, I have three in college now, one has finished and is working. With a young family I didn't really consider and also I was working on projects in the town and in the county area particularly two new schools, Cloughleigh and Ennis CBS so I was anxious not to pull away from them. There were a lot of projects on to compete and keep going with so I was interested in staying locally".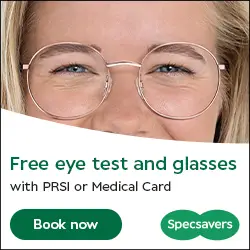 During the current Council term, the former Chief Fire Officer has highlighted the difficulties of individuals like his children will have in the future when they want to own their home. "We have a very serious housing crisis, we hear about it nationally but it's very significant locally in Clare. I have been involved in a number of attempts to try and kickstart the local economy over the last twelve months. I'm a civil engineer by profession and I've been involved with a local group of building contractors and construction professionals in trying to see how the local construction sector can ramp up so that it can deliver housing in a more sustainable and cost effective way. That group is engaging through the Chamber of Commerce with the local government and other organisations, the supply side will be delivered by the private sector and there is a significant demand there. It's all about getting good quality sustainable development in the town".
Speaking to The Clare Echo, he maintained that he has been able to influence developments benefitting the entire county due to Fine Gael being in Government. "I would be very independently minded but it is fantastic to be able to influence nationally, political policy. For example about five or six years ago when I initiated through Ennis Town Council the development of the coach park and we got funding for that and the coach park was built, subsequently Dublin Coach through John O'Sullivan approached myself and a number of people in the Chamber of Commerce about getting a licence to bring the Dublin Coach bus into Ennis, I supported that but unfortunately the National Transport Agency refused that licence and I was in a position by being a member of Fine Gael to write, approach and contact the then Minister for Transport Leo Varadkar to assist in the appeal of that refusal and subsequently the licence was granted and that had a huge impact on delivering accessible, reasonable travel for people from Ennis District and Clare to Limerick and in particular it is a fantastic opportunity for anyone in Ennis who wants to do third level in Limerick, for €20 a week they're able to get ten trips into third level colleges in Limerick".
At present, Clare's county town has a population of 25,276, this according to Cllr Flynn is reason enough for the twenty four hour A&E to be reopened at Ennis General Hospital. "I believe we need a 24 hour A&E, any town over 10,000 population the National Planning Framework states that it needs a 24 A&E and I think Ennis and Clare needs that. Since I was elected in 2004, flooding and flood protection I've been advocating for climate change and climate action but in that area alone with the work of others including engineers in the Council over €20 million has been spent on flood protection and defences, those are the issues if elected I hope to continue on, particularly climate action".
While Flynn has not contacted Minister for Health, Simon Harris like he did with Varadkar, he has informed the Taoiseach of its urgency. "I haven't had an opportunity to speak with Simon Harris but when Leo Varadkar was Minister for Health, I met with him when he visited here and mentioned that in my past as Chief Fire Officer that I was very concerned with the emergency services in Clare in health particularly the ambulance services and 24 hour A&E. Last year I had the opportunity of meeting the Taoiseach again on Clare issues when he visited the area and I spoke about this particular issue. There has been very significant investment in Limerick and some significant spend in Ennis which is welcome but I believe very strongly that we need a 24 hour A&E in Ennis and locally driven and provided services are crucial rather than having to go to regional centres".
He expects a difficult campaign ahead of May's local elections but the Law Graduate is unsure whether his long-standing commitment of taking no expenses, no junkets, no top-up payments has been a key reason for the electorate giving him their backing. "Working as closely as I do to the County Council headquarters I don't have a significant amount of travelling to do and I'm committed to working locally so I don't tend to travel outside the county to attend conferences or events. I keep my travelling to as little as possible. From 2002 to 2004 before I got elected, I certainly was one member of the public who was disgusted with the corruption tribunals with the Mercs and perks, the excessive expenses and the result is the loss of trust in politicians. When I stood in 2004, I was anxious to demonstrate that there are very good people in local and national politics and to demonstrate that at the time I committed to the approach that any income I gained from politics I would pay tax on it like everybody else in the country and I've maintained that since and it's not possible for everybody. Some people are travelling forty miles in for meetings to be part of committees, I wouldn't expect other people to be in that position, fortunately I am and it's a way of proving we can trust in politicians, there are some very good politicians in Clare County Council".