ACTION to promote take-up of apprenticeships can begin at a local level by an expansion of the roles offered by Clare County Council, a West Clare representative has maintained.
In order to "signal a positive response" to the Government, Cllr Gabriel Keating (FG) urged Clare County Council to widen the remit of its apprenticeship scheme to include carpenters, block layers, plasterers, plumbers, fitters, mechanics, electricians, retrofitting personnel and alternative energy technicians.
Doing this would also aid the Council's "commitments to incorporate appropriate green adaption and mitigation practices in its work programme and plans, as part of its suite of climate change measures" and upgrade its housing stock "to the highest standard of green remedial measures," the Cross native outlined.
Director of Finance and Support Services, Noeleen Fitzgerald referred to he Action Plan for Apprenticeship 2021-2025 launched last April which is led by Department of Further and Higher Education, Research, Innovation and Science. At the beginning of December, the Council partook in an online session giving an overview of this policy, she confirmed. "Clare County Council continues to support apprenticeship programmes and currently employs apprentices in the areas of Heavy Vehicle Mechanic (2) and Accounting Technician (1)".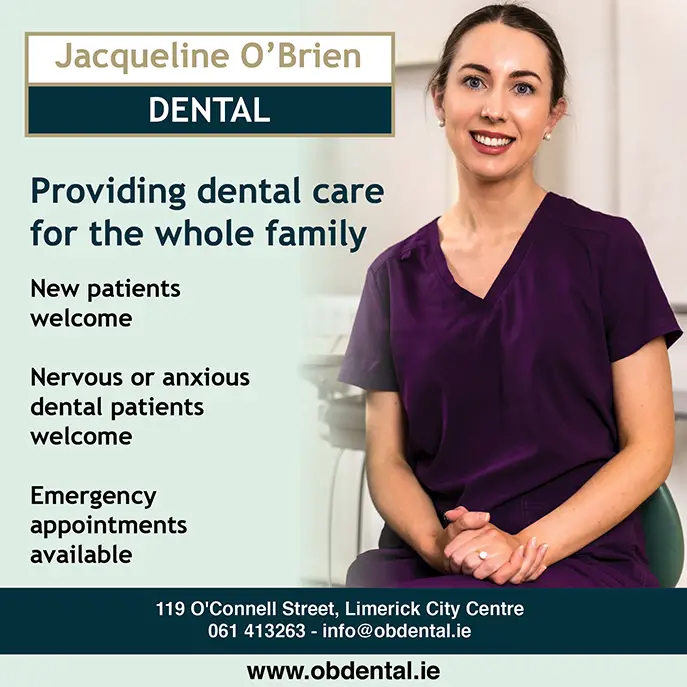 Council Chief Executive, Pat Dowling said the recommendations would be taken on board.
Speaking before the Council meeting, Cllr Keating proceeded to read his horoscope which mentioned how "a dynamic influence can add extra sparkle to your social life and community" in what he felt was "very appropriate" to the proposal. "This is a public meeting not a horoscope reading," the Cathaoirleach, Cllr PJ Ryan (IND) interrupted.
Presently there is a "scarcity of apprenticeships which is very apparent in the construction sector and our communities," Cllr Keating stated. "As a result of the recession and pandemic, we lost skills and talents which we were unable to replace," he added. With "expanding staffing levels," he said the Council was "best placed" to lead the campaign to bring skills back to communities. He requested an update on the motion's progress in the first quarter of 2022.
Encouragement of women to do apprenticeships must form part of the discussion, Cllr Donna McGettigan (SF) said. She felt the Council was an ideal fit as suggested by Cllr Keating, she also suggested a home maintenance scheme ran by Dublin Youth Reach be set up in the county.
By focusing on green energy, a bigger opportunity exists, Cllr Cillian Murphy (FF) affirmed. "Loop Head Peninsula is our decarbonising zone, we have an opportunity to tie in that zone with apprenticeships in that space, the way forward for us is to be at grassroots".
Local authorities can play "a big part," Cllr Pat Daly (FF) agreed, "many students go to third level college but there are also many that don't due to not getting points or having interest, it is important they are snapped up by employers. When you're looking for a plumber or electrician, you can't find them".
Apprenticeships "have doubled" in the last seven to ten years, Cllr Pat McMahon (FF) claimed, "women in a huge way are entering the market as apprentices". He noted that in Germany "the powerhouse of Europe" that "sixty to seventy percent of college going students have to do an apprenticeship as part of their degree, we have a lot to learn from them".
Among the construction industry there are "serious concerns" over the shortage of workers, Cllr Joe Cooney (FG) detailed. "In the early 2000s we had the Celtic Tiger, unfortunately when it disappeared we had the recession and lost a lot of good people". More encouragement needs to come from career guidance teachers on the benefits of apprenticeships, he felt.
This sentiment was supported by Cllr Mark Nestor (FF), the youngest member of the Council agreed that schools are pushing students towards third level studies. "It is important to have a conversation with our schools on taking up trades".
"We have to try and embrace people who want to work. There are always those people who if they see a job coming up the road will run the other way," Cllr Gerry Flynn (IND) remarked. Cllr Joe Killeen (FF) stated, "We have to mind our apprentices if we want to keep them into the future. They need to be valued". According to Cllr Mary Howard (FG), there is an "honourable" aspect to doing an apprenticeship.