*Clarecastle manager, Brian Russell. Photograph: Gerard O'Neill
FOUR TEAMS will battle to retain their status in the Clare SHC this coming weekend.
Dr Daly Park in Tulla will host the meetings of Clarecastle versus Whitegate (Saturday 5pm) and Scariff against Smith O'Briens (Sunday 12pm).
Of the four, Clarecastle are highest up on the roll of honour list with fifteen titles to their name, the most recent of which was in 2005.
They may have history on their side but Magpies boss Brian Russell maintained their opponents will not have a fear factor associated with them. "We have another game to save our status and we simply have to go again and win a battle who-ever we're going to play. There are three other teams in the same boat and they won't be one bit afraid of us anyway because if they look at our scoring tallies, it's going to have to be a low-scoring battle that we have to win or next year we'll be playing intermediate hurling, it's as simple as that".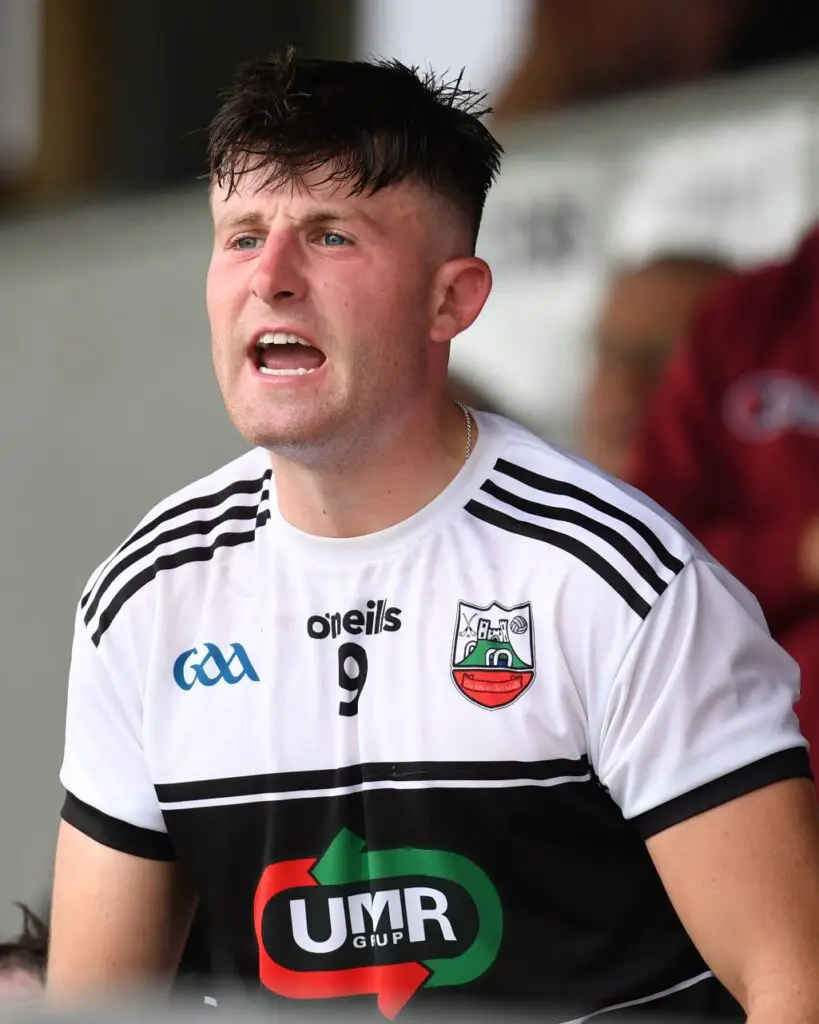 Speaking following their 0-13 0-09 loss against Broadford which left them in the relegation play off, Russell admitted, "We're very disappointed, very disappointed. I said after the Ballyea game that we'd four weeks to get ready for this game and that if we weren't ready it would be our own fault. We felt that we were ready, we were going well in training and challenges but today we were just very, very flat and the game just got away from us. And to be totally honest, we were fortunate the the final margin wasn't more if you take into account Broadford's wide tally and the few goal chances that they created".
He was frustrated with their return of 0-09, having previously racked up tallies of 0-15, 1-14 and 1-14 in their group outings. "We hadn't been the highest scorers anyway but to only score nine points was our lowest total by far and in reality we only created 19 or 20 shots in the whole game so it was going to be miraculous stuff almost to win that game or to even get a draw".
Also without a win in this year's campaign, Whitegate come into the contest with better morale having earned a draw with Feakle in their most recent encounter. Manager, Terence Fahy said of their clash with their fellow East Clare side, "Two proud East Clare clubs went at it tooth and nail. There's a lot of good hurlers on both teams and we both like coming to Tulla, it provides a great atmosphere and with the new facilities its top notch. A draw was probably the fairest result but for us we just needed to put points on the board for all our hard work".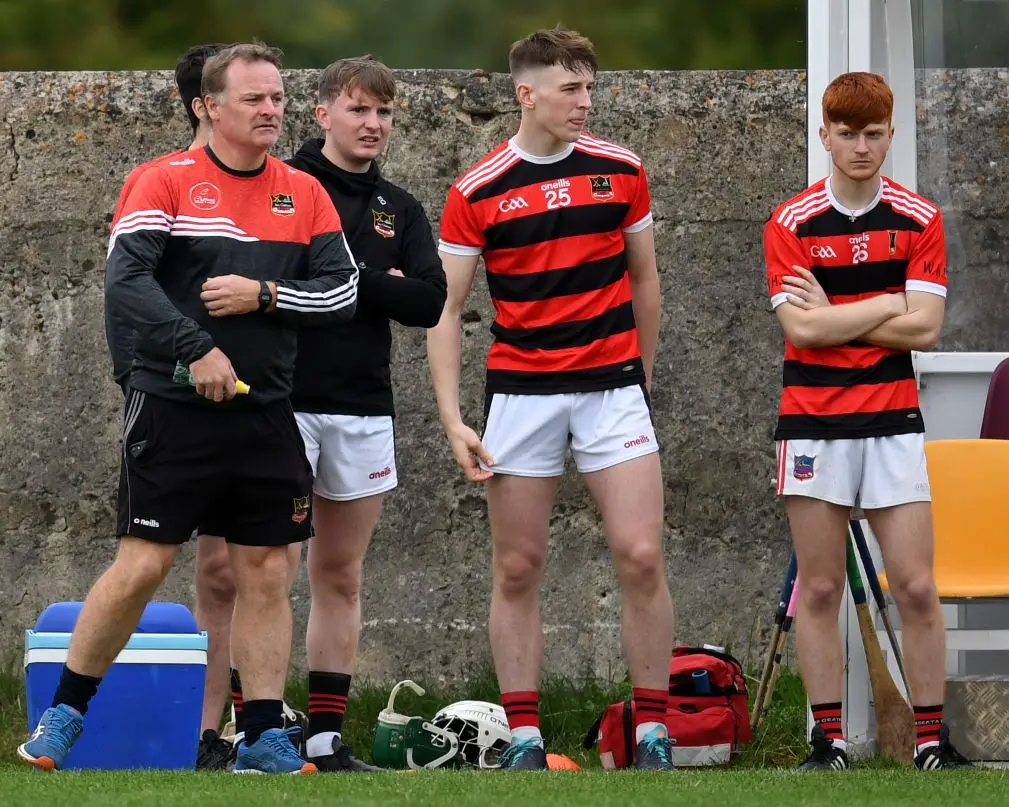 Fahy added, "We are in the relegation game but that's a different competition. It will take on a life of its own. Our focus will be on getting the bodies right as we have a few walking wounded so we need them right for two weeks time but we will be ready".
Scariff and Smith O'Briens meet on Sunday in what is expected to be a helter skelter affair. It pits the intermediate champions of the past two years against each other with only one of them able to stay in the top tier following the weekend's activities.
Senior B is now the focus for O'Callaghans Mills and Broadford. Mills boss, Conor Dolan who only took charge prior to their second round clash with Clarecastle was very pleased with their final round win over Cratloe. "They were slightly unlucky that things didn't go their way with the previous management but we've come in and got a right kick out of them. We just told them to go out and express themselves, the shackles were off so just go out and hurl and they did. I mean it's probably a while since the Mills put up 2-25 in a championship game. Obviously Cratloe were already through to a quarter-final but they also don't like losing so they kept most of their big guns on the field and therefore it's a testament to how our lads were hurling".
Dolan continued, "To think that the Mills are out of the championship after only losing one game out of four is amazing. It's the luck of the draw really but hopefully we can carry this momentum into October for the Senior B".
They face Broadford this weekend and their manager Jimmy Browne praised the character shown by his troops when they sealed their status at Clarecastle's expense a fortnight ago. "The first two performances in the championship were probably not at the level we knew we were capable of but we got a decent performance the last day against the Mills for 30 or 40 minutes while today was a 60 minute performance despite things going wrong. We missed goal chances, we had a lot of wides but no matter what the set-back we basically kept sticking to the process and just dug it out. At this stage of the championship, the ability to dig out performances and results are to the fore."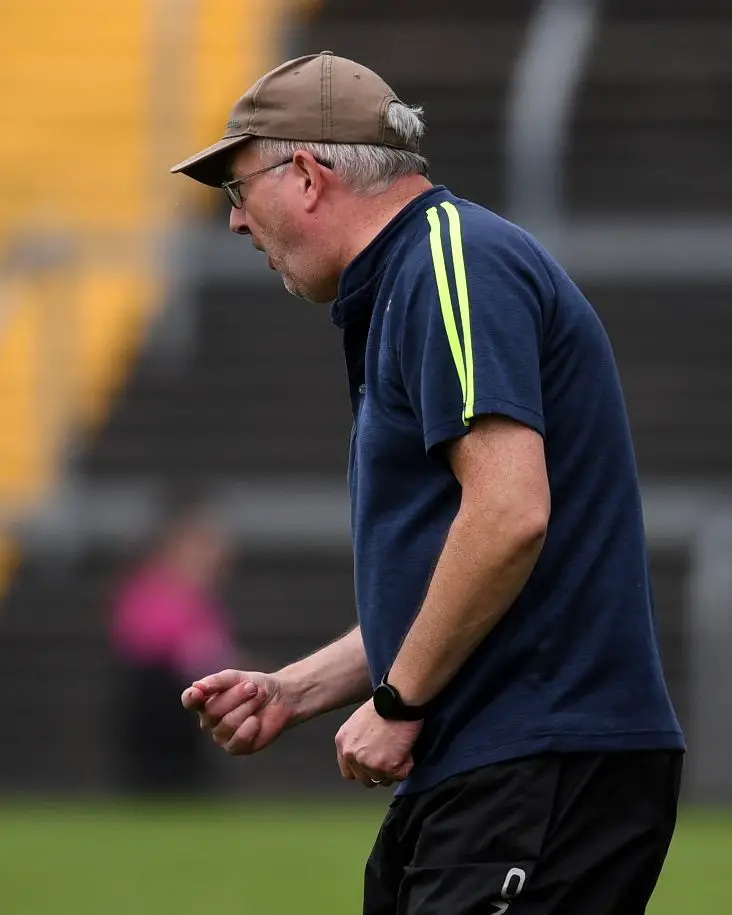 "That persistence and belief in each other and how we trying to play the game was essential be-cause there's no doubt that we got a bout of a knock two weeks ago after the Mills defeat and the late manner of it. However, we've said a couple of times over the past few days that the character and effort shown by the lads in the two week window since, we sim0ply couldn't have asked for more irrespective of how today went, we were confident that we were going to get a performance. Any day you get a performance, the result invariably follows," he added.