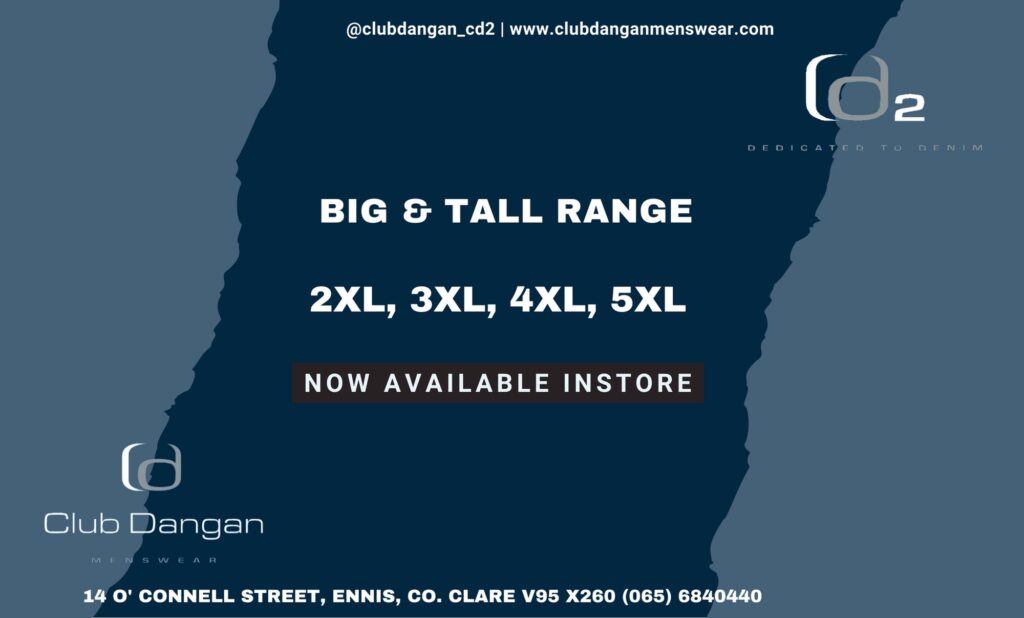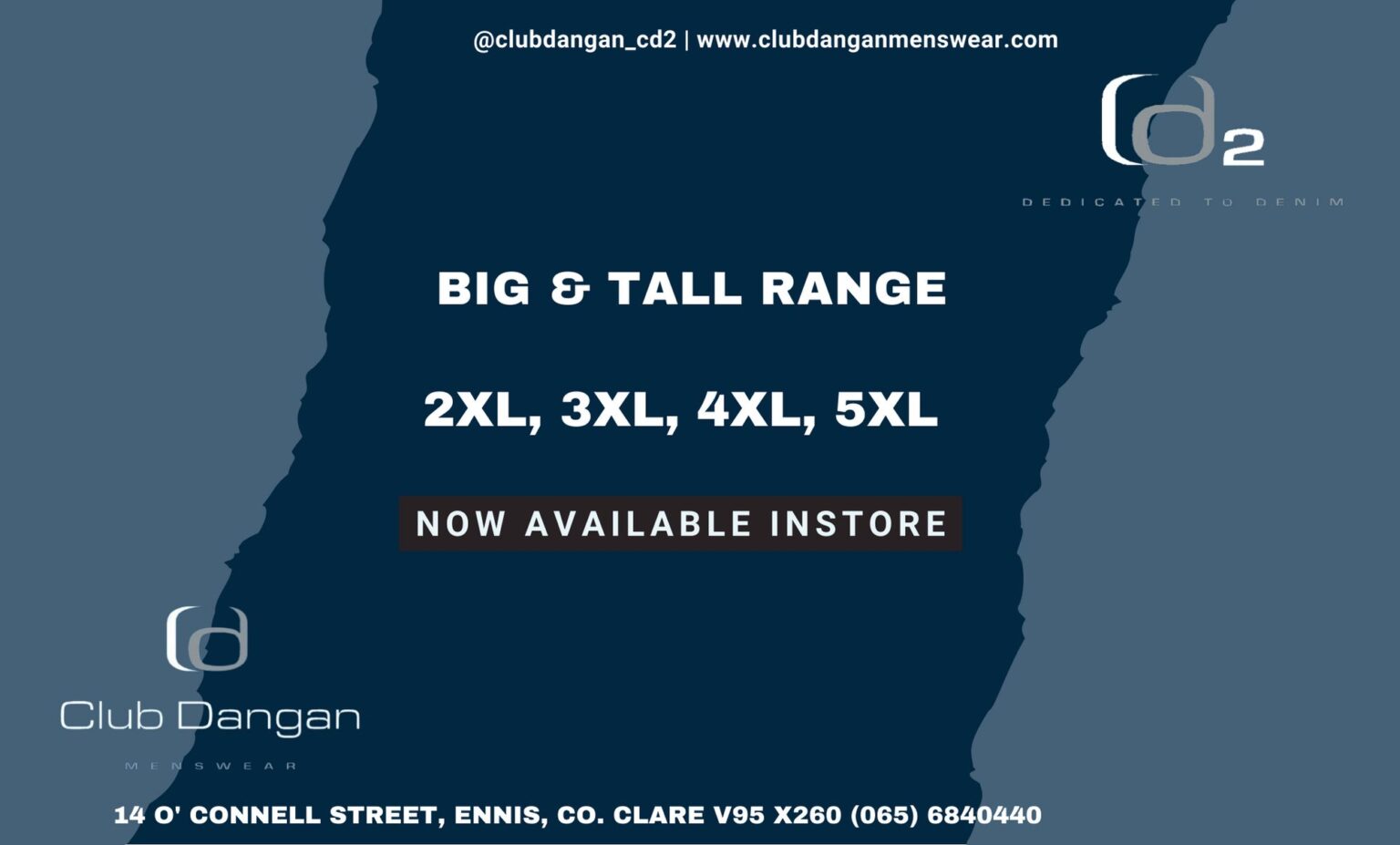 *Alva Rodgers and Scariff/Ogonnelloe begin the defence of their county and provincial titles. Photograph: Gerard O'Neill
The race for the Clare senior camogie championship commences on this Friday evening with ten teams in two groups of five chasing honours.
After four group games each, the top two will qualify for the semi-finals which are set for October 1st with the final taking place two weeks later on October 15th. The group games will take place on August 12th, 19th, 26th, Sept 2nd and 17th.
The make up of the groups is as follows
Group A: Feakle/Killanena, Truagh/Clonlara, Inagh/Kilnamona, Kilkishen/ Bodyke, Clooney/Quin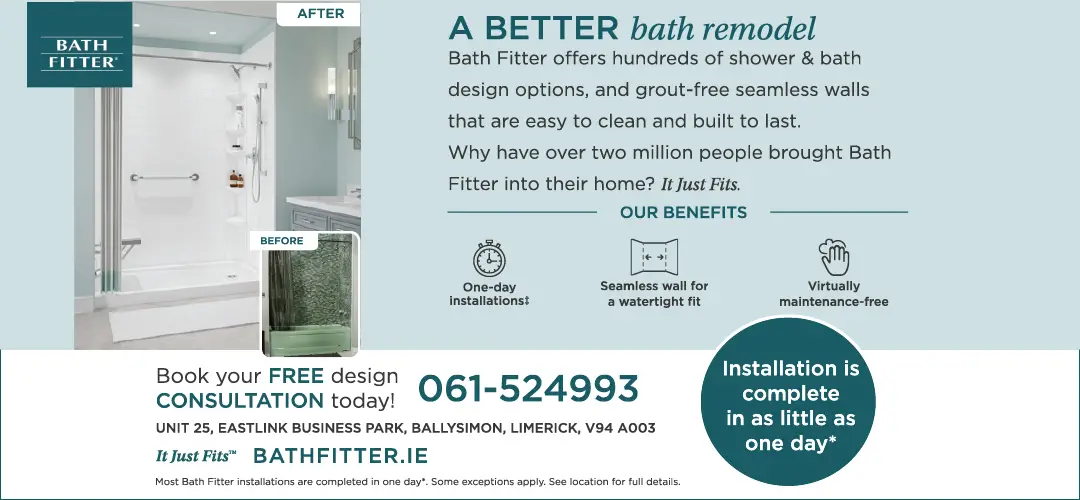 Group B: Kilmaley, Scariff/Ogonnelloe, Sixmilebridge, Newmarket-on-Fergus, St Joseph's Doora/Barefield
Group A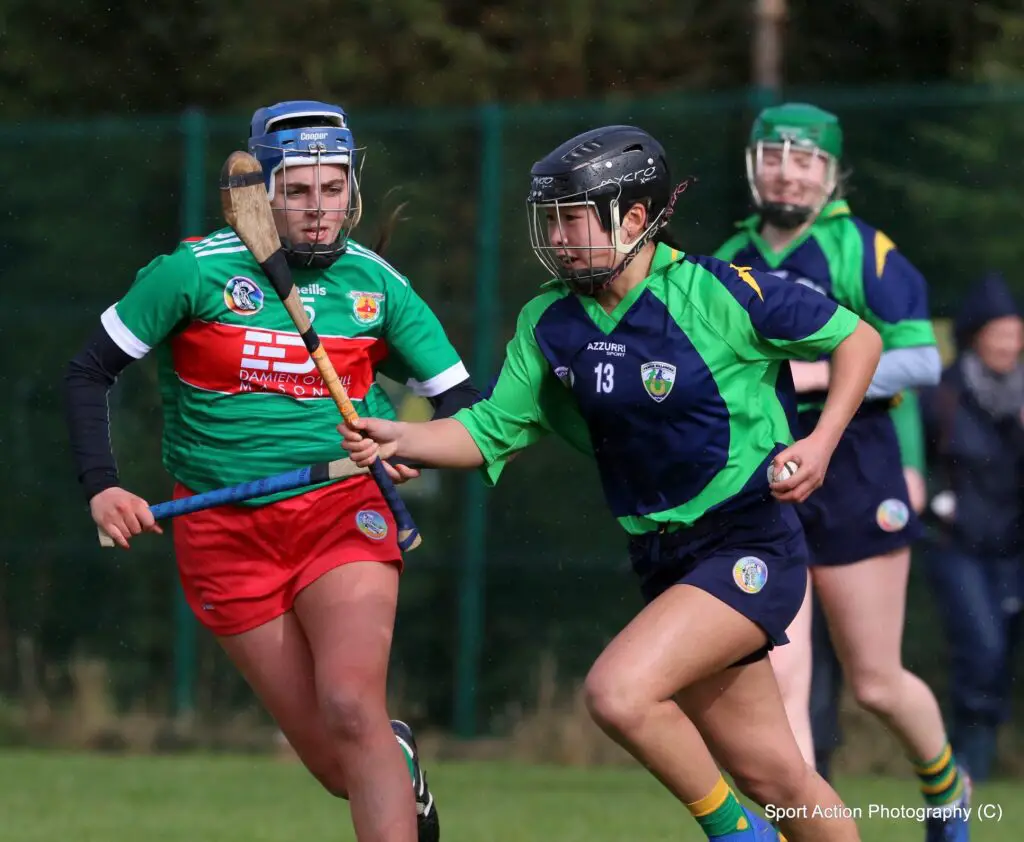 Feakle Killanena
Management: Ger Conway (manager), Ollie Noone, Aoife Torpey, Tony Nelson, Carmel McGrath (first aid)
Joint captains: Aoife Tuohy and Shauna Canny
Key Player: Lorna McNamara
One to Watch: Roisin Tuohy
Panel: Roisin Quilligan, Sinead Callaghan, Ella MacNamara, Rachel McNamara, Aoife Tuohy, Regan Conway, Zi Yan Spillane, Roisin McMahon, Evelyn Duggan, Claire McNamara, Robyn Conway, Shauna Canny, Laura McGrath, Louise Callaghan, Lorna McNamara, Eleanor Nugent, Clodagh Gray, Aoife Torpey, Sophie Conway, Clodagh Moloney, Edel Cusack, Sinead McMahon, Keeley Rochford, Roisin Tuohy, Aoibheann Madden, Aine Bowes, Maria Moloney, Katie Moloney
Injuries/Overseas: Robyn Conway, Rachael McNamara, Ella McNamara ( all three hope be back for round 3) Ellie Edge O'Neill and Rebecca Smyth (not available for championship)
Schedule:
Round 1 v Truagh/Clonlara
Round 2 v Kilkishen/Bodyke
Round 3 a bye
Round 4 v Inagh/Kilnamona
Round 5 v Clooney/Quin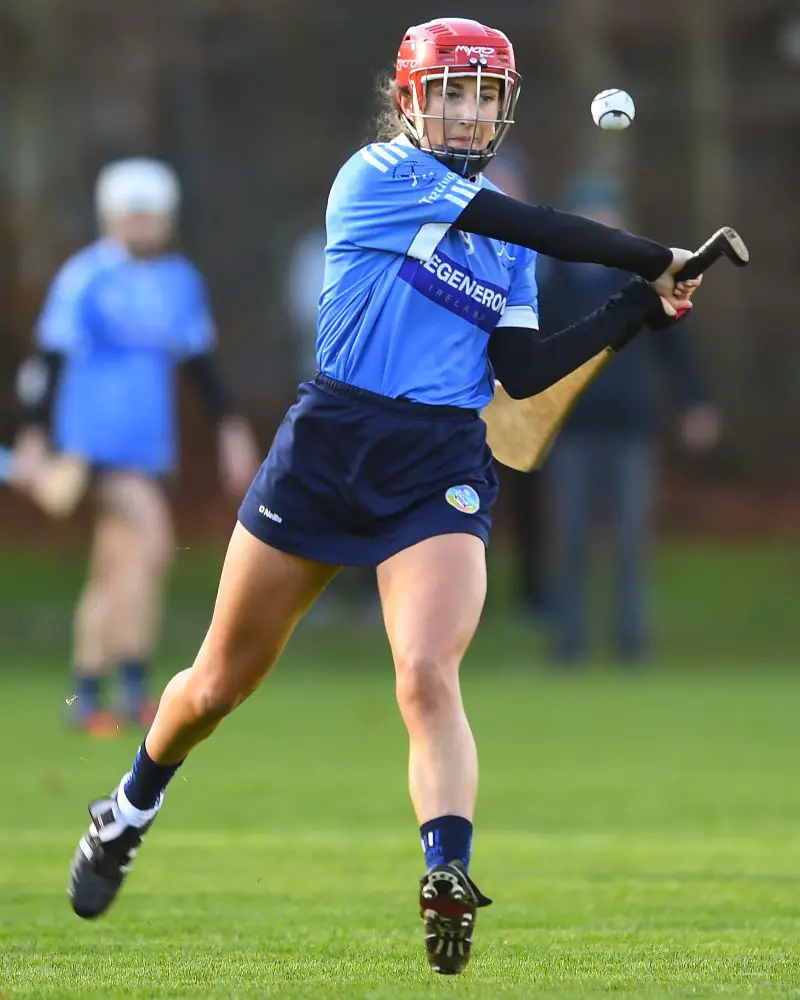 Truagh/Clonlara
Management: Bob Caulfield (manager), Eamon Noonan, John Conlon, Ryan Morris, Kieran Foley, Cathy Halley
Captain: TBC
Key Player: Eimear Kelly
One to Watch: Aoife Dillon
Panel: Aideen Hogg, Aimee O'Shanahan, Amy McMahon, Aofie Dillon, Aoibhin Marren, Blaithin Larkin, Eileen Gleeson, Eimear Begley, Eimear Kelly, Ellen Horgan, Eva Larkin, Fiona O'Connor, Laura Foley, Lauren Slater, Leah Hawes, Liza Moloney, Louise Egan, Maire Begley, Maeve Donneallan, Michelle Caulfield, Michelle Powell, Molly Power, Niamh Power, Niamh Ryan, Roisin Begley, Rosin Powell, Sarah Meade, Shannen Byrne, Sinead Hogg, Sinead Ryan, Sophie Cullen, Aine O'Loughlin
Overseas: Joanne Egan, Hannah Horgan
Long term injury: Becky Foley, Niamh Powell
Schedule:
Round 1 v Feakle/Killanena
Round 2 v Clooney/Quin
Round 3 v Kilkishen/Bodyke
Round 4 a bye
Round 5 v Inagh/Kilnamona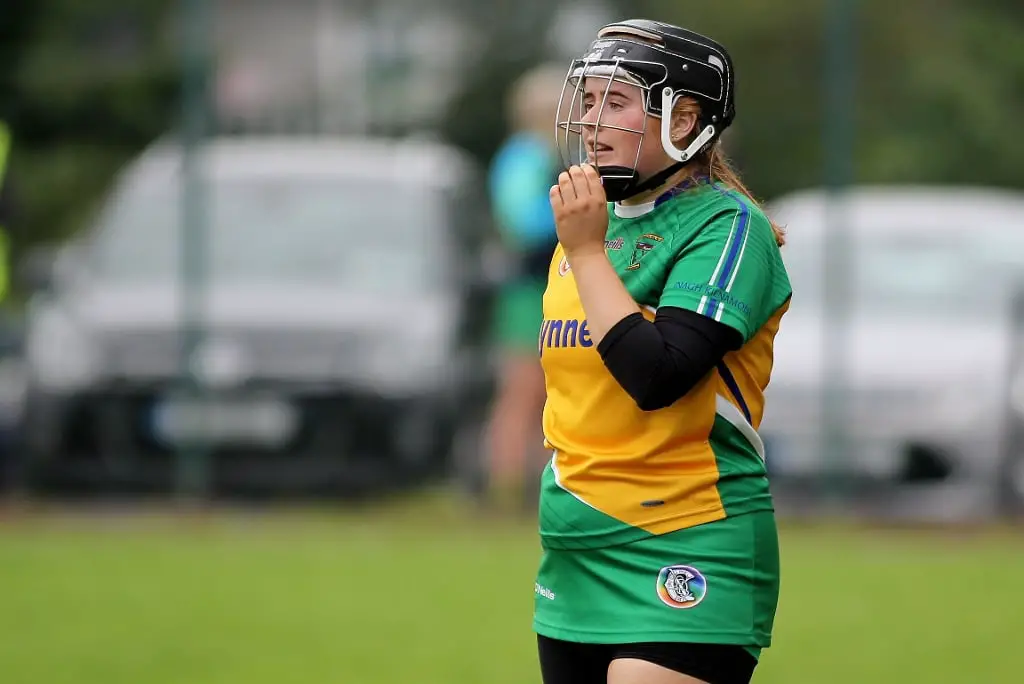 Inagh/Kilnamona
Management: Adrian Tedford (manager), Sean Arthur, Veronica Cotter, Mikey Barrett
Captain: Fiona Lafferty
Key Player: Clare Hehir
One to Watch: Amy Shannon
Panel: Rebecca Keating, Eimear Cotter, Michaela Roughan, Cathy Cullinan, Laoise Ryan, Clare Hehir, Aoife Keane, Sinead Power, Fiona Lafferty, Amy Keating, Danielle Griffin, Jane Fitzgerald, Helen Hehir, Aoibhin Ryan, Claire Commane, Laura Rynne, Hazel O'Connor, Orla Vaughan, Caoimhe Long, Amy Shannon, Hannah Shannon, Tierna Hegarty, Michelle Mescall, Caoimhe Devitt, Patricia Coote, Ella Leyden, Caitlin McInerney, Tara Rynne, Roisin Clancy, Sarah Coote,
Overseas: Sinead Quinn
Fixtures:
Round 1 v Kilkishen/Bodyke
Round 2 a bye
Round 3 v Clooney/Quin
Round 4 v Feakle/Killanena
Round 5 v Truagh/Clonlara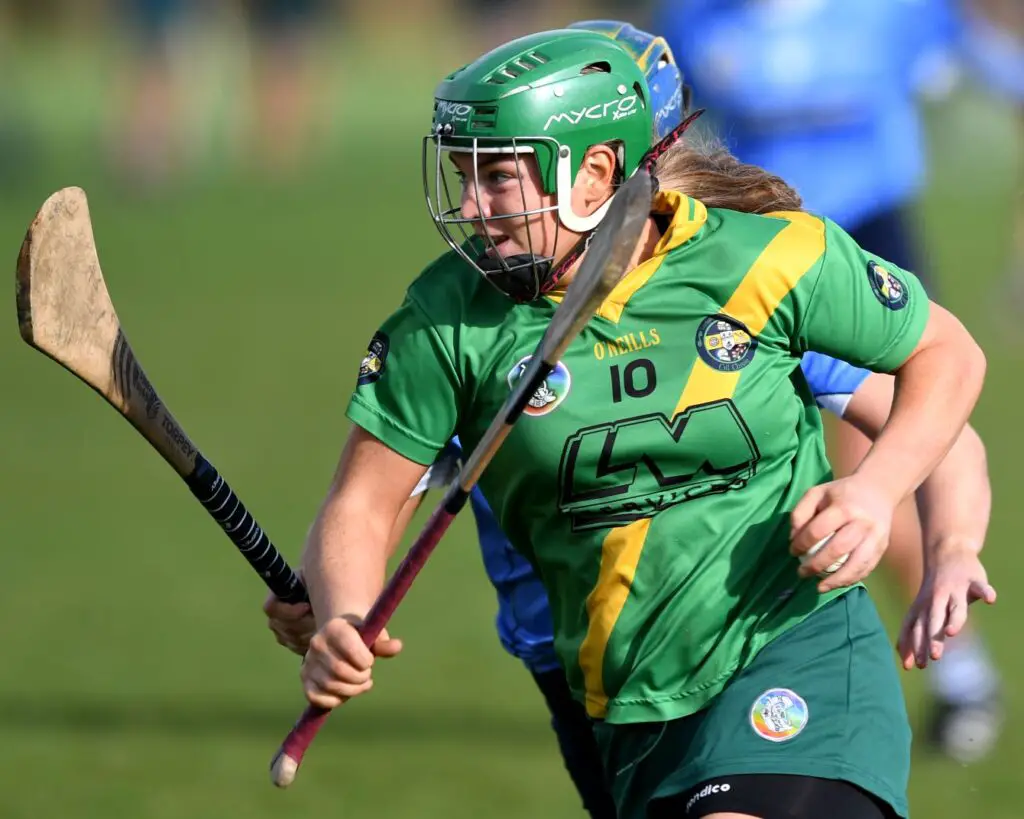 Kilkishen/Bodyke
Management: Sean Hehir, Jim Lynch, Liam Doyle, John Cooney, Sinead O'Brien (mentor), Niamh McNamara (admin) / Marie Nash (first aid)
Captain: Kate Lynch
Key Player: Alannah Ryan
One to Watch: Hannah Minogue
Panel: Edel McNamara, Eilis Whitney, Orla O'Brien, Katie Frost, Rebecca Burke, Alannah Ryan, Aine Lenihan, Caoimhe Kelly, Kate Lynch (Capt), Eimear Murphy, Kate O'Gorman, Aoife Ryan, Leah Minogue, Siobhan Lenihan, Shauna Doyle, Nollaig Baker, Martina McNamara, Ciara Ryan, Caoimhe Moloney, Niamh O'Brien, Deirdre Cotter, Michaela McNamara, Ashling Fitzgerald, Eimear Whitney, Roisin McNamara, Abby Heffernan, Fina Close, Cara Close, Louise Hayes, Roisin Minogue, Hannah Minogue, Chloe Philpott, Joanne O'Gorman, Orla McInerney
Fixtures:
Round 1 v Inagh/Kilnamona
Round 2 v Feakle/Killanena
Round 3 v Truagh/Clonlara
Round 4 v Clooney/Quin
Round 5 a bye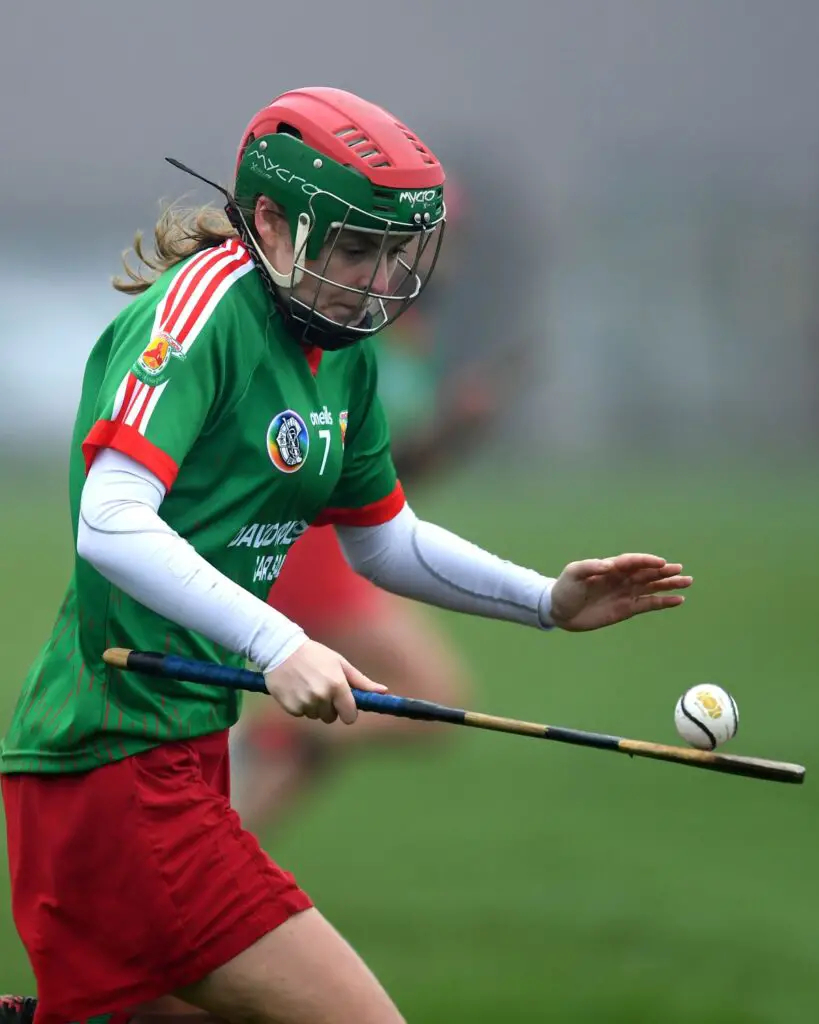 Clooney/Quin
Management: Ronan McMahon (manager), Shane Feane, Patsy Grogan, Martha Deegan,
Physio/First Aid: Shauna Duffy
Captain: Orlaith Duggan
Key Player: Orlaith Duggan
One to Watch: Emma Considine
Panel: Aisling Hannon, Anna Doyle, Caoimhe Leamy, Christine Colleran, Ciara Grogan, Ciara Halpin, Claire Murphy, Claire Ryan, Clodagh Quinn, Deirdre Murphy, Eabha Brennan, Ella Moloney, Ellen Collins, Emer Hynes, Emer Moynihan, Emma Considine, Emma Deegan, Emma Quinn, Emily Costello, Emily Maloney, Kathy Halpin, Lucy O'Donnell, Marie Halpin, Moya Dunne, Niamh McGee, Nicole O'Riordan, Orlaith Duggan, Orna Moynihan, Rachel McHugh, Saoirse Keogh, Sarah Costello, Sheelagh Daffy
Injuries/Overseas: Emily Maloney (injured), Aisling Hannon (abroad)
Player to watch: Emma Quinn
Fixtures:
Round 1 a bye
Round 2 v Truagh/Clonlara
Round 3 v Inagh/Kilnamona
Round 4 v Kilkishen/Bodyke
Round 5 v Feakle/Killanena
Group B
Kilmaley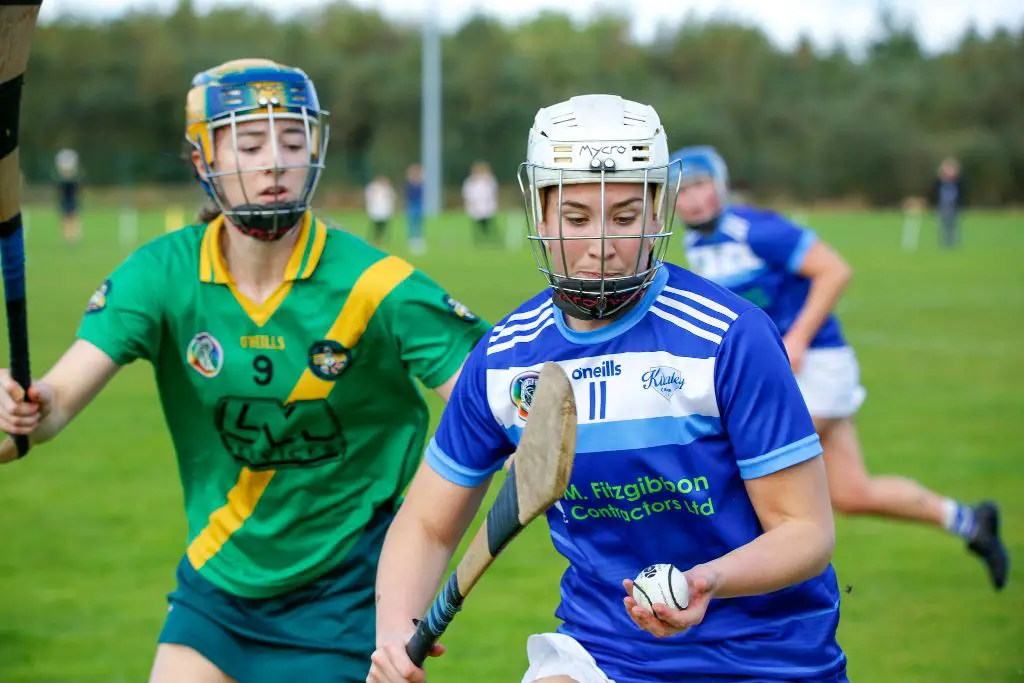 Management: Dermot Maher (manager), Kieran Dillon, Seamus Murphy, Marie Hehir, Siobhan Maher, Eva Moynan (physio)
Captain: TBC
Key Player: Niamh O'Dea
One to Watch: Caoimhe Cahill
Panel: Chloe Mc Aleer, Helen McMahon, Rebecca Cahill, Lisa Kennedy, Sinead O'Keefe, Sarah Ní Ceallaigh, Leona Grace, Caoimhe Carmody, Jodie Cahill, Caoimhe Cahill, Niamh O'Dea, Grace Carmody, Nora O'Rourke, Claire McMahon, Chloe Neylon, Alanagh Meaney, Alisha Pyne, Eilis Cahill, Megan White, Emily Cahill, Lauren Cahill, Martina Keane, Niamh Cahill, Emma Neylon, Alannà Doherty, Caroline Griffin, Katlyn Fitzpatrick, Laoise Talty, Grace Doherty, Emma Pyne
Players overseas: Aisling Cahill, Emily Cahill
Fixtures:
Round 1 v Scariff/Ogonnelloe
Round 2 v Newmarket-on-Fergus
Round 3 a bye
Round 4 v Sixmilebridge
Round 5 v St. Josephs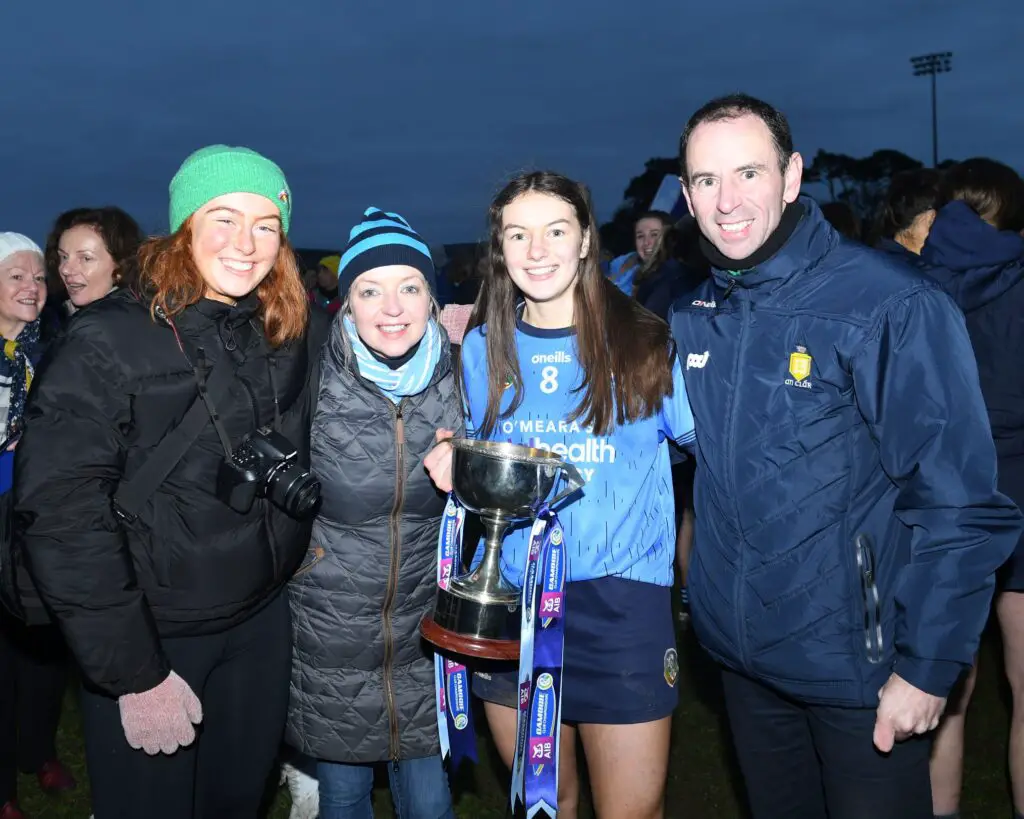 Scariff/Ogonnelloe
Management: Alphie Rodgers (manager), Sarah Skelly (selector), Pat Minogue (selector), David Kenndy (backroom), Danielle Sheedy (backroom), Maria Brody (medic), Conor McGee (doctor)
Captain: Amy Barrett
Key Player: Ciara Doyle
One to Watch: Eimear Rodgers
Panel: Rachael Daly, Bonnie Wiley Murphy, Susan Daly, Alison McGee, Susan Vaughan, Ciara Doyle, Rachel Minogue, Abby Walsh, Amy Barrett, Labhaoise O'Donnell, Mairead Scanlon, Lynda Daly, Alva Rodgers, Aoife Power, Aisling Corbett, Jennifer Daly, Lorraine Grady, Aisling Corry, Roisin Collins, Danielle Beston, Eimear Rodgers, Ashley Minogue, Robyn McKenna, Holly McGee, Aoife Kelly, Cliona McNamara, Alison Collins, Emily Domini, Eimear Heffernan, Seva Brennan
Injuries/overseas: N/A
Fixtures:
Round 1 v Kilmaley
Round 2 v St. Joseph's Doora/Barefield
Round 3 v Newmarket-on-Fergus
Round 4 a bye
Round 5 v Sixmilebridge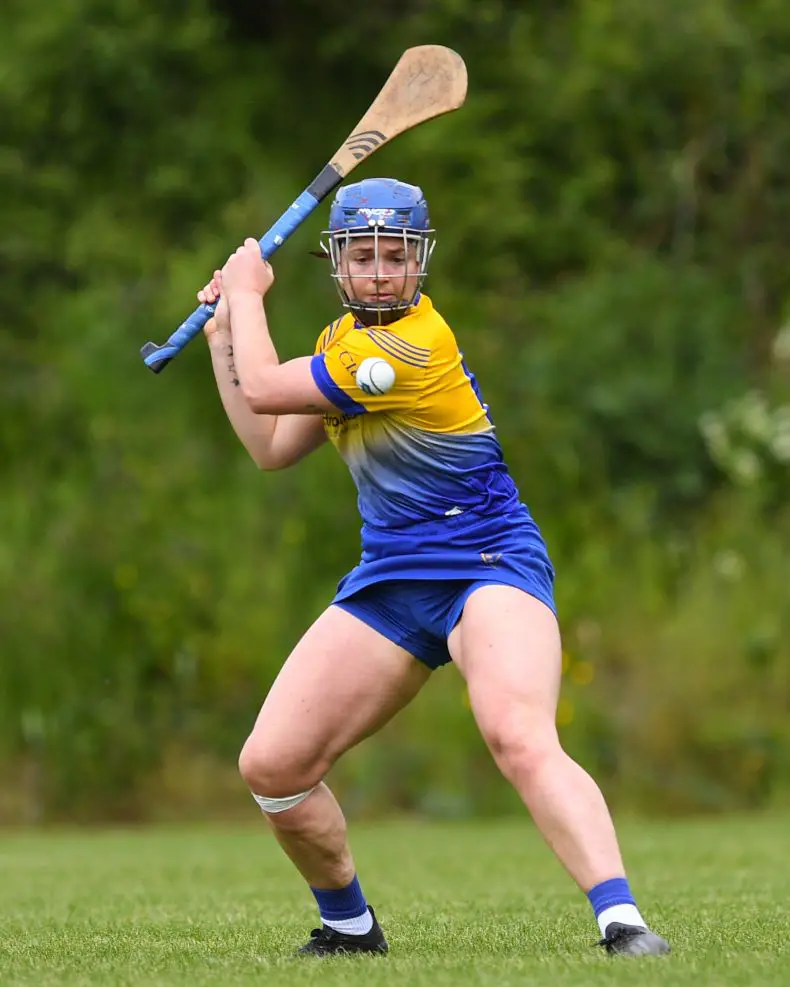 Sixmilebridge
Management: Claire Delaney (manager), Gerry O'Halloran (trainer), Flan McInerney (selector), Louise Hassett (selector)
Joint captains: Niamh Lyons, Sarah Loughnane
Key Player: Chloe Morey
One to Watch: Aoibhin McNamara
Panel: Sinéad Hogan, Aoife Hurley, Kiah Mellet, Helena Ryan, Eloise O'Brien, Máire McGrath, Rachel Kelly, Hannah Wilson, Sarah Loughnane, Roisín O'Grady, Chloe Morey, Finia O'Brien, Olivia Phelan, Niamh Lyons, Aoibhín McNamara, Hayley Keogh, Ashling Morey, Emma Stanley, Doireann Ní Bhraoin, Muireann Scanlon, Emma Kennedy, Amy Chaplin, Charlotte Chaplin, Michelle Hurley, Elaine Carroll, Kate Fitzgerald, Deanna Considine, Saoirse Young
Injuries: Elaine Carroll, Muireann Scanlon
Fixtures:
Round 1 v Newmarket-on-Fergus
Round 2 a bye
Round 3 v St. Joseph's Doora/Barefield
Round 4 v Kilmaley
Round 5 v Scariff/Ogonnelloe
Newmarket on Fergus
Management: Fintan McNamara (manager), Sinead McMahon (selector), Joe Brett (selector), Gearoid McMahon (first aid)
Joint Captains: Katie O Flanagan, Carol O'Leary
Key Player: Laura McMahon
One to Watch: Lucy Enright
Panel: Lauryn Flaherty, Aoife Crimmins, Carol O'Leary, Aoife Griffin, Caoimhe Lally, Aine O'Brien, Ellen Casey, Katie O'Flanagan, Jennifer Kelly, Michelle McMahon, Laura McMahon, Kaci Toomey, Isabel Coffey, Niki Kaiser, Ann Marie Hayes, Aislinn Keogh, Clodagh Costello, Elizabeth Gough, Sinead White, Kira O'Flanagan, Lucy Enright, Meave Begley, Grainne McMahon, Zoe McInerney, Hannah Fitzgerald, Aimee McInerney, Grace McMahon, Leisha Regan, Saoirse Reidy, Amy McNamara, Lisa O'Neill, Niamh Gleeson, Neila Ryan, Roisin McMahon, Rachel Kelleher, Emma Crowe, Shauna O'Callaghan, Arianna Cunneen, Nora McInerney, Brid Enright, Clodagh O'Halloran
Overseas/Injuries: N/A
Player to watch: Laura McMahon
Fixtures:
Round 1 v Sixmilebridge
Round 2 v Kilmaley
Round 3 v Scariff/Ogonnelloe
Round 4 v St. Joseph's Doora/Barefield
Round 5 a bye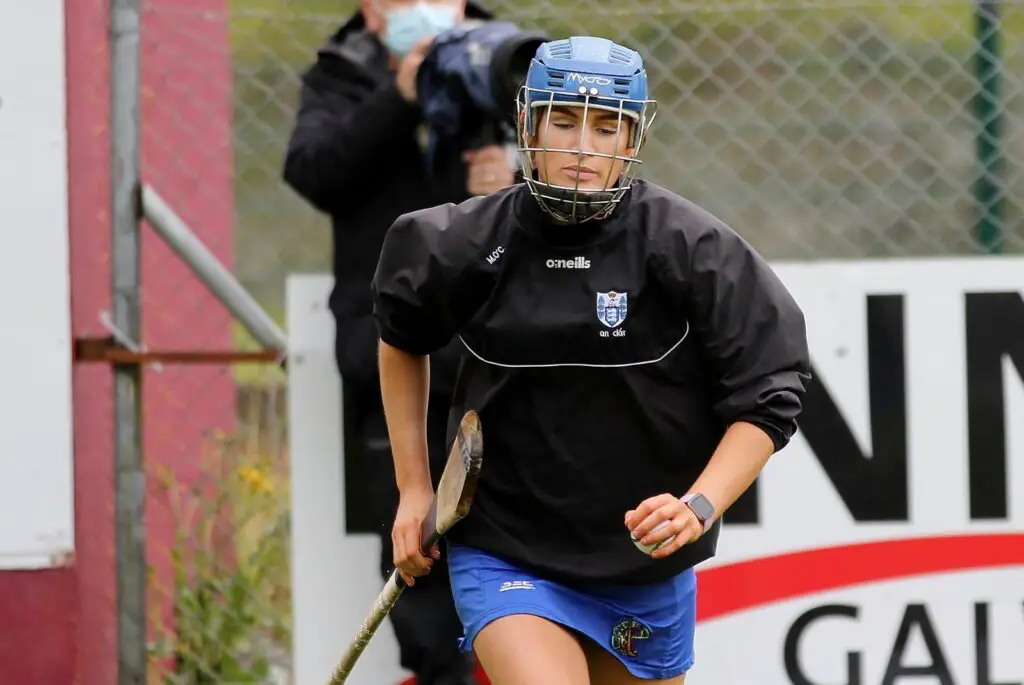 St Joseph's Doora/Barefield
Management: Martin Moloney (manager), Frank Landy, Orla Daly, Siobhan Hoey
Captain: Aisling McMahon
Key Player: Siofra Ní Chonaill
One to Watch: Hannah Doyle
Panel: Karen McMahon, Fiona Touhy, Megan O'Brien, Meadhbh O'Connor, Orla Moloney, Aisling Hannon, Eimear Casey, Aisling McMahon, Aoife Shannon, Shauna Moloney, Louise Woods, Kate Harrington, Ciara Whelan, Ciara Guilfoyle, Hannah Meaney, Aisling Reidy, Amy Lenihan, Anne Foudy, Caoimhe Hoey, Chloe Towey, Ciara Duggan, Hannah Doyle, Kate Dillon, Katie Callaghan, Laura Butler, Muirne Ni Chonaill, Siofra Ni Chonaill, Orla Hoey, Sinead O Connor, Emily Kelly, Ellen Doyle, Grace Butler, Lyndsay Clarke, Avril Creaven, Rachel Mahony.
Overseas: Orlaith Lynch
Player to watch: Hannah Doyle
Fixtures:
Round 1 a bye
Round 2 v Scariff/Ogonnelloe
Round 3 v Sixmilebridge
Round 4 v Newmarket-on-Fergus
Round 5 v Kilmaley.