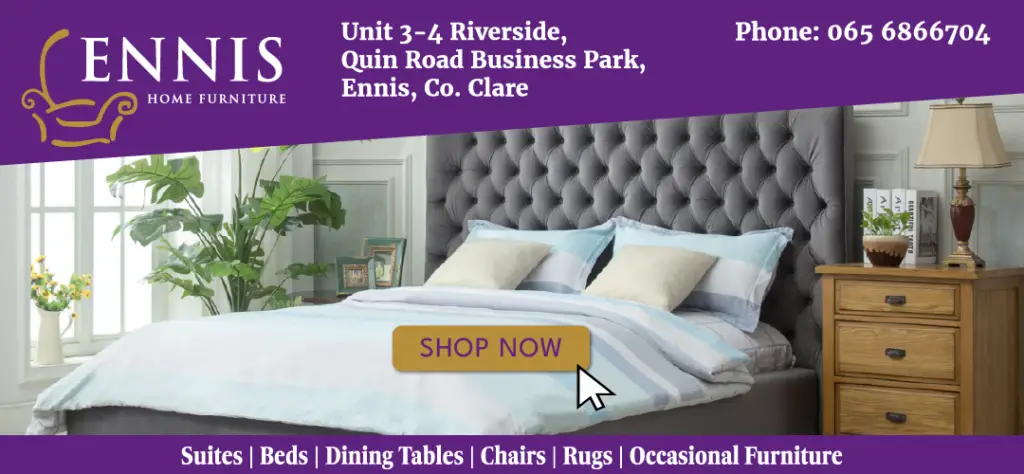 MacDara Ó Conaola of An Chláir as Gaeilge brings you this week's Macalla an Chláir column
Is iad na cuimhní cinn atá agam ar Láil' Pádraic in Inis Oírr ná dhuil amach sa mbuaile agus rud beag seamróige a bhailiú le cuir ar mo dheaicéad / My memories of St. Patrick's Day on Inis Oírr are going out to the field to pick some shamrock to pin to my jacket.
Agus ansin dhuil ag an Aifreann / Then to go to Mass. Tar éis an Aifrinn ansin dhuil ag an siopa agus cúpla "sweet" a cheannacht mar go raibh cead ag na hÉireannaigh sos a thógáil ón gCarghas Láil' Pádraic/ After Mass I'd go to the shop to buy some "milseáin" as Irish people were allowed a break from Lent on St. Patrick's Day.
Agus abhaile ansin le breathnú ar na Yanks bochta ar an teilí agus iad préachta ag máirseáil sa "bParade"  i mBleá Cliath / Then home to watch the poor freezing Yanks on the telly as they marched in the Dublin Parade.
SEAN-NÓS SINGING LESSONS FOR SECONDARY SCHOOL STUDENTS STARTING ON THURSDAY THE 23RD OF MARCH! / RANGANNA AMHRÁNAÍOCHT AR AN SEAN-NÓS DO DHÉAGÓIRÍ AG TOSAIGH DÉARDAOIN AN 23Ú MÁRTA!
Cuirigí scéala chugainn má bhíonn suim agaibh freastal ar ranganna sean-nóis i gCois na hAbhna le Domhnall Ó Braonáin as Conamara! / Contact us if you are interested in these sean-nós singing classes in Cois na hAbhna with Oireachtas Comórtas na bhFear winner 2022, singer Domhnall Ó Braonáin from Conamara!