*Scariff subs watch on during their second round clash with Éire Óg. Photograph: Gerard O'Neill
SCARIFF's senior hurlers have altered their coaching ticket ahead of a must-win final round clash with Kilmaley in the Clare SHC with the addition of a former inter-county manager.
Manager Mark McKenna who led the club back to the senior ranks with their 2020 intermediate final win over Tubber continues in the post as manager but changes have been made to the make-up of his management team.
Defeated by Clooney/Quin and Éire Óg in the first two rounds of this year's championship, the East Clare side are now facing a vital clash with Kilmaley in the final round, both sides needing a win to keep their aspirations alive. A victory for Scariff could see them qualify for the knockout stages if mathematics go their way and avoid a relegation battle.
Joe O'Leary of Ardrahan joined the management this year as coach, succeeding Johnny Markham of Shannon. Markham had been involved when Scariff claimed the intermediate title and remained with the side last season.
Sources within the club have said a "mutual decision" was reached following last weekend's 4-16 2-16 loss to Éire Óg to make changes, this resulted in the departure of O'Leary.
O'Leary has told The Clare Echo it was his decision to depart the management and admitted it was a very difficult one. He felt "restricted" in the set-up, "I couldn't stay training them if I was not able to set up with my own personnel then on the day of matches. I can't train them and then be restricted in how we set-up".
He pointed to changes made at half-time in their second round clash with Éire Óg as an example, they trailed 3-07 0-09 at the interval but refined their approach in the second half to outscore the Ennis side 2-07 1-09.
Coach of the Gort side which reached last year's Galway SHC semi-final, O'Leary insisted there was no falling out with any member of the Scariff management or panel. "We have been training since the 30th of January and we would be getting 34 lads at training most night, the players have given a huge commitment and effort, with some of them driving from Cork and Dublin, their commitment was unbelievable".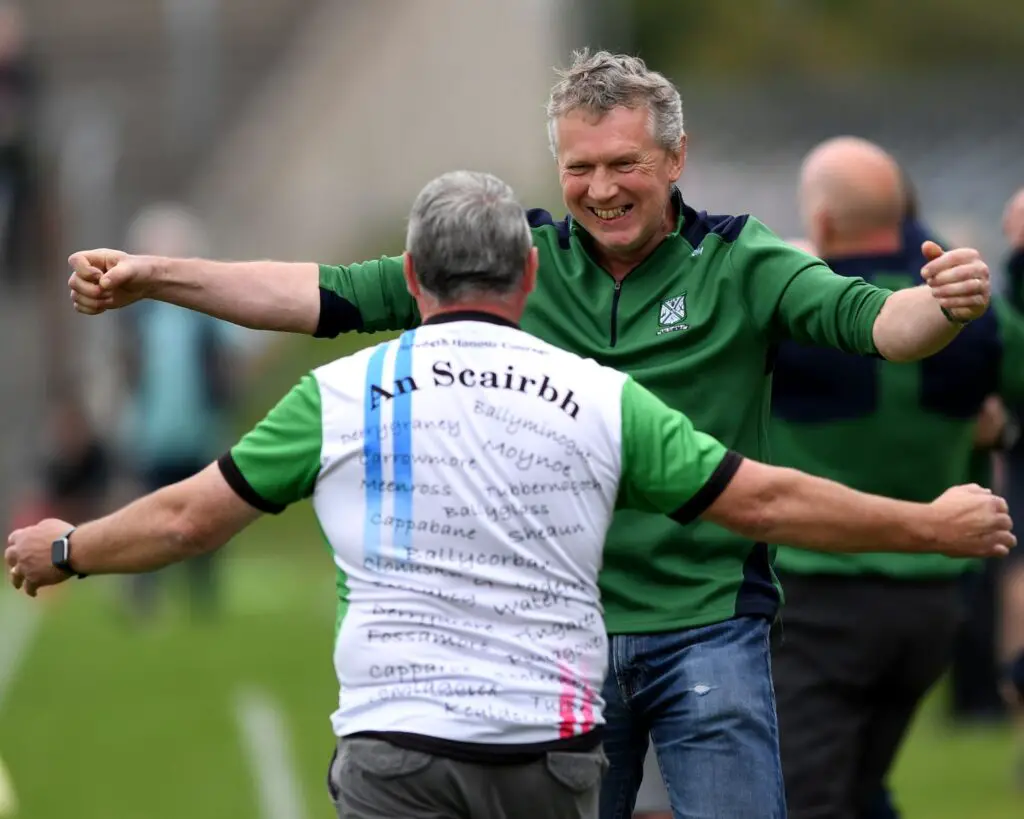 Former joint manager of the Clare senior hurlers, Donal Moloney who alongside Gerry O'Connor oversaw a historic three-in-a-row All-Ireland and Munster U21 success from 2012 to 2014 has entered the fray alongside Martin Rodgers and Ger Hartigan.
Moloney had been involved in an advisory capacity with McKenna last season and the year previous but is believed to have taken on an enhanced role this week. The trio took training on Thursday night as the East Clare side bid to do everything in their power to remain in the top tier.
Manager McKenna declined to comment when contacted by The Clare Echo. Michael Long, Michael Moroney and Jim Minogue are understood to be remaining in their roles as selectors.
Meanwhile, Eoin O'Grady a member of the Scariff team remains in hospital following a tractor accident eight days ago. Due to line out at midfield in their clash with Éire Óg, the teenager has ended up in a serious condition in hospital after the tractor he was driving overturned on the R461 in Scariff.
He was taken to The Mater Hospital in Dublin by air ambulance. A special mass was said by Fr Joe McMahon in Scariff subsequent to this as everyone in East Clare and the county's wider hurling community prayed for a successful outcome.
McKenna, speaking in Sixmilebridge following their six point loss to Éire Óg admitted that everyone involved in the set-up was thinking and praying for their teammate. "We're very proud of our lads as we've had a very tough week and there's a lot going on behind the scenes so to see them fight back in the second half the way they did and stuck at it right up to the final whistle only to come up short makes us on the line very proud".
He added, "Overall, it's just been a tough week. The poor lad is the fabric of our club and we're all thinking of him and his family at this time."
Further well-wishes to O'Grady's recovery were voiced by O'Leary who described him as one of the top three hurlers on the Scariff team.