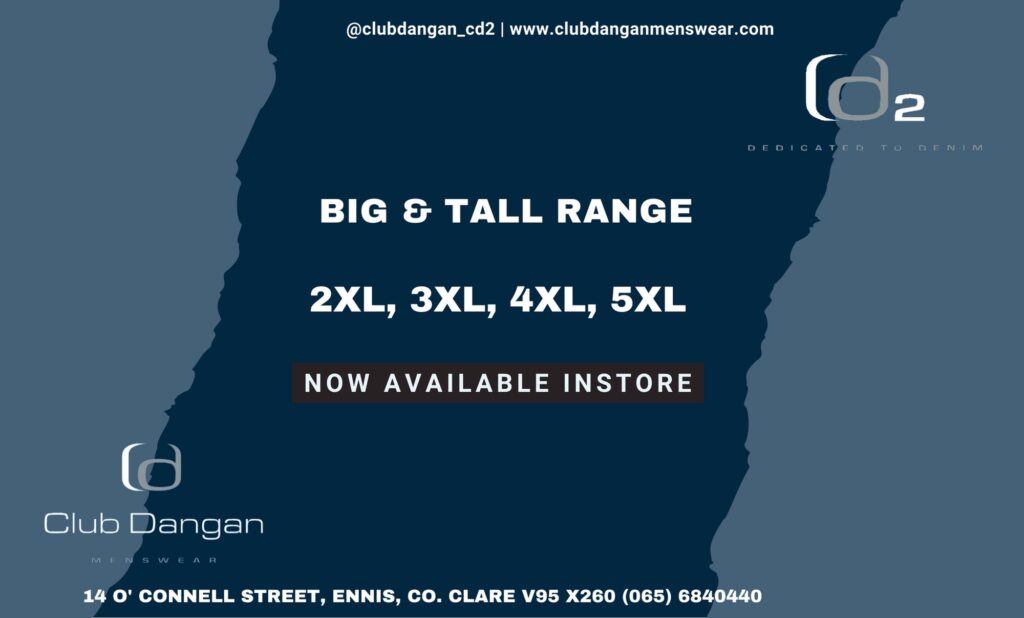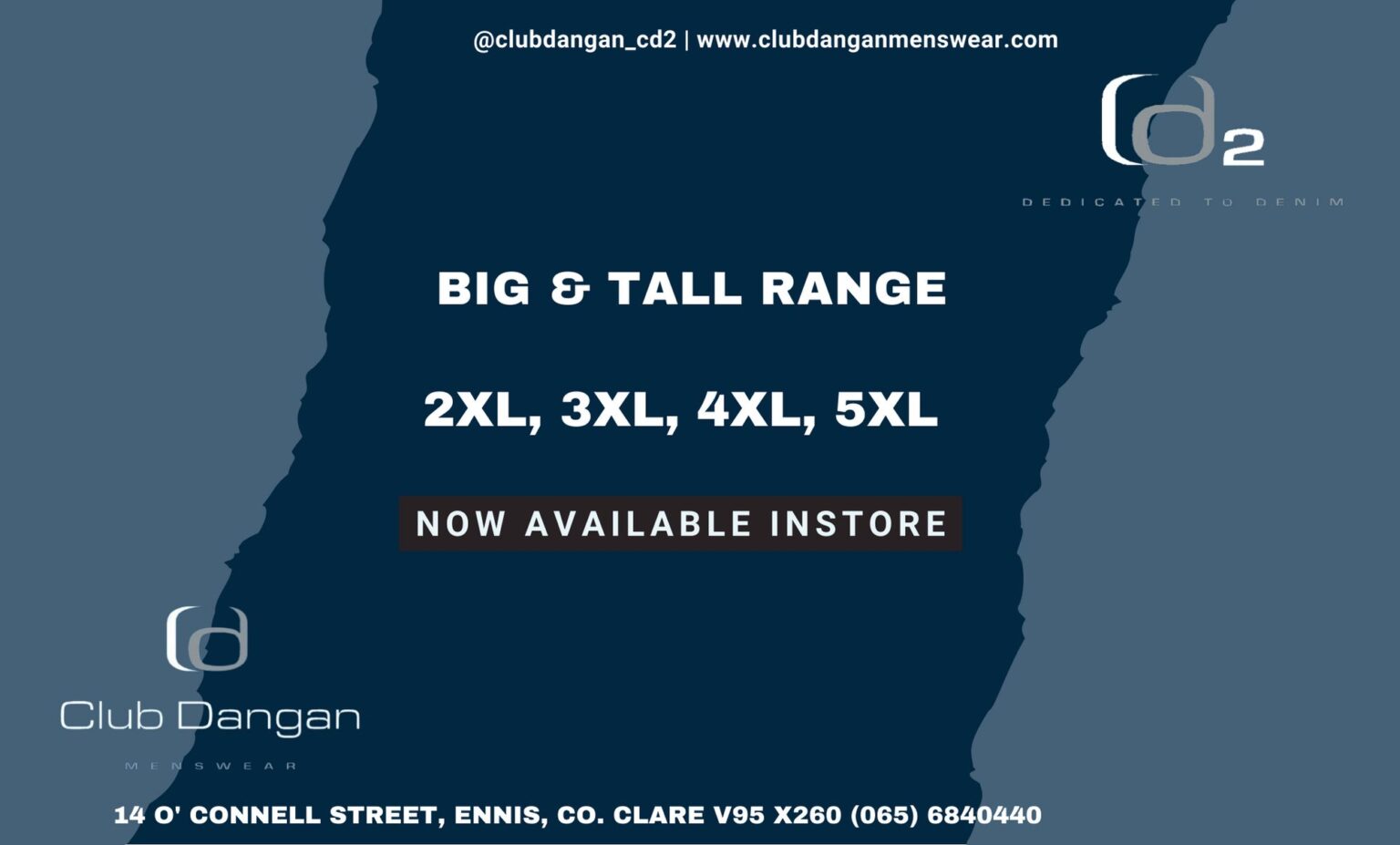 Aoibhín McNamara loses her footing but controls the sliotar with Fiona Tuohy close behind. Photograph: Gerard O'Neill
SCARIFF/OGONNELLOE and Truagh/Clonlara remain unbeaten following three rounds in the Clare senior camogie championship. 
Truagh/Clonlara still unbeaten
Truagh/Clonlara 2-13
Kilkishen/Bodyke 2-7
Venue: Wolfe Tones Camogie Grounds, Shannon
Truagh/Clonlara made it three wins from three continuing an impressive run of form in their bid to land the McMahon Cup for the first time.
It is now the third meeting in as many years where they have prevailed over Kikishen/Bodyke following their 2020 Shield Final clash and 2021 semi-final.
Bob Caulfield's side have now secured their place in the semi-finals.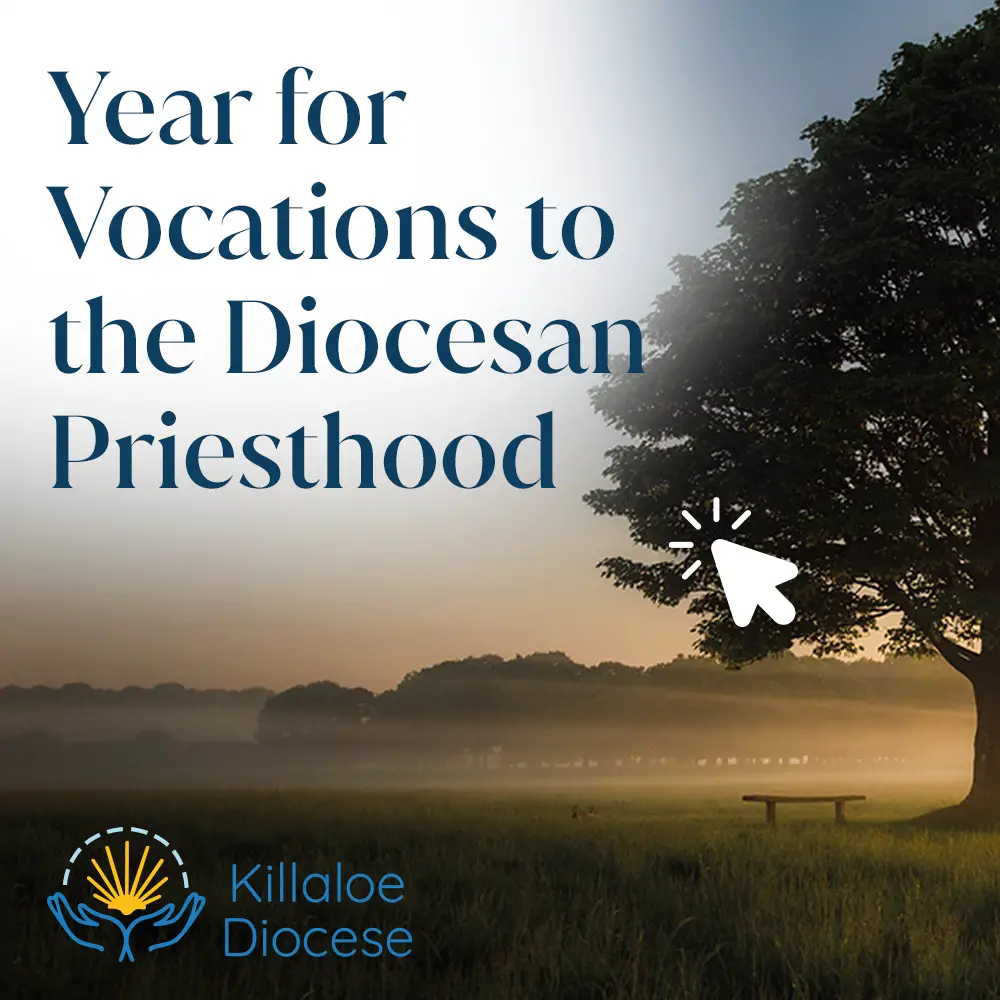 Referee: Kevin Walsh (Wolfe Tones)
Clooney/Quin slump to successive heavy defeat
Inagh Kilnamona 3-22
Clooney Quin 0-07
Venue: O'Garney Park, Sixmilebridge
Inagh/Kilnamona's bid to make it back to the semi-finals remains on track after they were comfortable 24 point winners over Clooney/Quin. They are currently tied on points with Kilkishen/Bodyke but have a game to spare.
It's now two heavy defeats in a row for the intermediate champions who were outclassed by Truagh/Clonlara the previous week.
Referee: Andy McMahon (Cratloe)
Scariff/Ogonnelloe seal semi-final spot
Scariff/Ogonnelloe 0-20
Newmarket-on-Fergus 0-11
Venue: The Evicted Field, Bodyke
Ahead of a bye in the fourth round, Scariff/Ogonnelloe are safely through to the semi-finals with their intention of retaining the McMahon Cup for the first time well and truly intact.
For Newmarket-on-Fergus, they have suffered the rare occurrence of losing back to back group games.
Referee: Ger Hoey (Killanena)
Bridge get going
Sixmilebridge 1-16
St Joseph's Doora/Barefield 1-10
Venue: Fr McNamara Park
Sixmilebridge moved ahead of neighbours Newmarket-on-Fergus on scoring difference after collecting their first win of the championship.
The Bridge had six points to spare over St Joseph's Doora/Barefield.
Referee: Jim Hickey (Cratloe)
Intermediate Championship
Broadford GAA: Broadford 1-11 Whitegate 4-9
Whitegate Intermediate girls made it three out of three when they had another win in their Intermediate Championship journey. They beat Broadford in a tough physical battle with a final score Broadford 1-11 to Whitegate 4-9.
From throw in this was not going to be an easy contest for either side. It was the Broadford girls who got the opening score of the match after only one minute of play, from Susan O'Shea after a pass off the hurley of Beatrice Vaughan. A quick puck out from Whitegate's goalkeeper Lauren Solan found the waiting hands of Susan Fahy. Fahy worked the ball up the field and delivered a pass to Greta Hickey who batted it to the back of the Corofin net to get Whitegate's first score and in doing so also raised the first green flag of the day. Broadford responded quickly and split the Whitegate posts at the other end. This was swiftly answered by Whitegate with a lovely point from play by Aisling Treacy.
The first free of the day was awarded soon afterwards to Broadford which Aoife Dillion tapped over the bar. The puck out that followed saw the sliothar landing in the middle of a group of players from both sides. Each player fighting to get possession it was almost impossible to get the ball out.  But Whitegate's Susan Fahy burst through and hit a long range shot to add a point to the Whitegate tally. Then there was an exchange of points from both teams, Whitegate's coming from Susan Fahy and Aideen Hickey. Also, Fahy found the Corofin net again for Whitegate. This gave a half time score of Whitegate 2-5 to Broadford 0-9. Despite Whitegate having the lead the low-lying summer sun behind the Corofin goals proved to be a problem for the Whitegate girls in the first half and there were quite a few missed opportunities as a result.
The first score of the second half came from Broadford's Aoife Dillion when she converted a 45. Minutes later Greta Hickey was on a roll and scored her second goal in a similar style as the first when again she batted it to the back of the net. Fahy was quick on the attack again and within a minute of Hickey's goal Fahy too roofed the Corofin net. Broadford continued to fight on and a hard-earned point from play was scored from the stick of Aoife Dillion.
Within a minute Broadford worked the ball up the field and a hard-hit ball whizzed past the Whitegate goalie to bring the game back to just a puck of a ball – 3 points. But this was Broadford's last score of the game. Whitegate fought hard throughout the second half with Niamh Quirke and Ciara O'Leary having some great clearances. Whitegate continued to capitalise on their lead and added 4 more points to their scoresheet. Susan Fahy on form converted two frees and also scored another from play. Also, a further point for Whitegate came from Aideen Hickey.
In the closing stages Broadford made several attempts to lob in the ball in around the square hoping for a late goal, but this was not to be as the watchful eye and skill of Lauren Solan cleared the ball out on a few occasions. Time ran out for the Broadford girls and Whitegate had a healthy lead of seven points which was enough to see them victorious on the day.
Whitegate: Triona Kelly, Aine McDermott, Ciara O'Leary, Niamh Quirke, Lauran Solan, Aideen Hickey (0-02), Greta Hickey (2-0), Leana Spazzi, Molly Spazzi, Aisling Treacy (0-01), Caitriona Apsel, Lisa Donoghue, Michelle Dooley, Susan Fahy (2-06, 0-04f), Alison Hynes, Cait Keenan, Katie Hynes, Orla Burke, Abigail Starr,
Corinna Hynes, Emma Hynes, Eadaoin O'Grady, Caoimhe Whelan, Aideen Burke, Anna Burke, Ciara Dooley.
Subs: Molly Spazzi for Michelle Dooley. Cait Keenan for Aine McDermott
Broadford: Laura Ryan; Emma O'Brien, Catherine Donnellan, Ella O'Brien; Ally Troy, Karen Ryan, Aine Ryan; Aoife Vaughan, Niamh Mulqueen; Susan O'Shea, Siobhan Walsh, Beatrice Vaughan; Aoide O'Brien, Caroline Fortune-Maloney, Aoife Dillon
Subs: Sinead Vaughan for Beatrice Vaughan, Beatrice Vaughan for Caroline Fortune Moloney, Emma Cooper for Siobhan Vaughan, Isobel O'Connell for Ella O'Brien
Referee: Kieran Liddane
Corofin GAA: Corofin 0-16 Tulla 3-9
Corofin Gaa was the venue for round three of the Intermediate Camogie Championship where hosts Corofin took on Tulla in a highly entertaining encounter in front of a large crowd. Tulla were the brighter of the teams in the first half as Orna Mulconroy, Aoife Leyden and Sinead Conlon all put points on the board in the opening 5 minutes. Corofin registered their opening score through a Louise Browne point from a free. Conlon added two more for Tulla from a 45' and from play. A ball which broke in the Corofin square was despatched into the net by Aoife Leyden to give Tulla 1-5 to 0-1 point lead. Browne added another point from a place ball and Conlon and Browne traded points through frees. Orna Mulconroy added to the board with a score from play while Maria Cahill and Eva O Dea added points for Corofin to bring the half time score to 1-8 to 0-6 points.
The second half was filled with thrills and spills. The opening score came from Corofins Lizzy Roche with a well taken point from play. It was Tulla who were next to score when Sinead Conlon dropped a ball into the square catching Corofin off guard and landing into the net to put Tulla in front by 7 points. However, Corofin did not throw in the towel and a brace of points from sharpshooter Louise Browne from placed ball reduced the deficit while Roche and Browne added 3 more between them to leave Corofin trailing by a single point. At this point the crowd were alive and it was Tulla who added their second score of the half when Jennifer Nicholas won a ruck ball at the edge of the square and hit the net. Conlon added a point from play while Browne and Roche added two more points. The final score of the game came from Beatrice Forde when her shot skimmed over the crossbar. Tulla edged this very exciting game with a two point win. Final score Tulla 3-9 Corofin 0-16.
Corofin: Siobhan Lane; Beatrice Forde (0-1), Aoife Forde, Rachel Fitzpatrick; Corina McMahon, Aleisha Malone, Ciara Heagney; Katie Meehan, Eva O'Dea (0-1); Maria Cahill (0-1), Emer Kierce, Keelin Fitzgerald; Caoimhe O'Connor, Louise Browne (0-10, 0-9f), Saoirse Flanagan
Sub: Lizzy Roche (0-3) for Katie Meehan
Tulla: Lorraine O Loughlin, Aine Dinan, Amy McNamara, Ciara Goland, Lorna Power, Sinead Conlon, Sally Quinlivan, Leah McInerney, Katie Clune, Gillian Ryan, Valerie Hogan Aoife Leyden, Jennifer Nicholas, Aoife Dooley, Orna Mulconroy.
Sub: Aoibhinn Rochford for Katie Clune
Referee: Noel Quinn
Clarecastle GAA: Clarecastle/Ballyea 5-16 Eire Og 2-12
Junior A Championship
Clonlara GAA: Truagh Clonlara 2-8 Inagh Kilnamona 1-13
On a warm sunny evening Truagh Clonlara welcomed Inagh Kilnamona for the second round of the Junior A Championship. The opening ten minutes were quite a tight affair but then visitors opened up a good lead before the home side found the net just before half time. Half Time score:Truagh Clonlara 1-5 Inagh Kilnamona 1-8. The home side continued to battle hard and managed to draw level with 10mins to go. However, Inagh Kilnamona upped the ante and scored the next 3 points. Truagh Clonlara battled to the end but could only manage a point before the final whistle. So a strong Inagh Kilnamona side ran out two point winners in what was a very enjoyable game.
Truagh Clonlara: Sophie Cullen; Taylor Morris, Aideen Hogg, Clara Madden; Blaithin Larkin, Christina McKeon, Aisling Cahill; Sarah Meade, Eva Larkin; Amy McMahon, (0-1) Shannon Byrne (0-1) Aimee O Shanahan (1-5, 4f); Meave Donnellan (0-1) Caroline Fitzgerald (1-0) Aine Hannan
Subs: Kathryn Galvin for Shannon Byrne (inj) (15 mins), Aobha Geary for Aine Hannan (36 mins), Fiona O'Connor for Sarah Meade (45 mins), Faye Fennessy for Clara Madden (48 mins), Niamh Power for Caroline Fitzgerald (58 mins)
Scariff GAA: Scariff Ogonnelloe 0-3 Ruan 2-7
A trip to East Clare is always exciting, entering the heartland of our great game in Clare as the beauty of Lough Derg attracts your gaze as you drive the final few kilometres. In truth the home team did not do themselves justice on the day and will need to re-group for the later stages. Ruan were comfortable winners, always ahead on the board and eager to run hard, support each other and demonstrate their skills.
A well timed pop-pass from Lorna Crowe to Eve O'Connor started the scoring one minute after the throw-in. Lauren O'Donoghue rampaging through centre forward pointed again for Ruan and then turned provider for the final ball into Aoife Anderson to bag the first of her six white flags. O'Connor and Anderson swapped more points as a perfectly weighted flick pass from Lauren O'Donoghue allowed Aisling Moloney to catch the sliotar in full stride and point from near the 45. A placed ball from the '45 gave Anderson another score followed by the first of two goals from Amy O'Donoghue was good reward for her energy and commitment to chase down everything.
Referee Healy handed a yellow card to Rebecca Crowe for a high tackle and the free was duly converted by the home team. The visitors were by then ten points ahead at the break.
A prolonged stoppage at the 50 minutes mark forced a re-shuffle for Ruan as Kate Forde only on at half time, was carried off the field.
The scoring continued aplenty for Ruan after the re-start. Movement, touch, control and accuracy all kept the scores coming. Neasa Ní Lachtnáin joined her centre field partner and raised the white flag whilst Louise McDonnell was the benefactor of an unselfish pass from Amy O'Donoghue who spotted her team mate in a stronger position to rattle the net. Further points from Anderson, Moloney & O'Connor coming either side of a another 3-pointer from Amy O'Donoghue, pushed the scoring out too far for a home team comeback.
Scoring starts from the number 1 jersey and Alice Casey was finding her targets well that help start many attacks. The back three of Aimee McDonagh, Roisin O'Loughlin and Hannah King are a solid and reliable safety zone repelling each attack whilst being the launch point of many a scoring opportunity at the other end.
Any win makes the drive home a happy affair and as the hills receded in car mirrors, Ruan are building strongly.
Ruan: Alice Casey, Aimee McDonagh, Roisin O'Loughlin, Hannah King, Sinead Hastings, Rebecca Crowe, Rebecca O'Donoghue, Neasa Ní Lachtnáin (0-1), Aisling Moloney (0-3), Aoife Anderson (0-6), Lauren O'Donoghue (0-1), Eve O'Connor (1-3), Lorna Crowe, Amy O'Donoghue (2-0), Louise McDonnell (1-0)
Subs: Kate Forde for Lorna Crowe (HT), Natasha Hynes for Kate Forde (40 minutes)
Scariff Ogonnelloe: Danielle Sheedy, Kate Walsh, Robyn McKenna, Aoibheann O'Gorman
Ciara Treacy, Maria Brody, Roisin Collins, Ali Collins, Aoife Kelly, Eimear Rodgers, Danielle Beston Eimear Heffernan (0-2), Seva Brennan (0-1), Sarah Skelly (1-1), Laoise Giblin
Subs: Emilie Domini for Ciara Treacy (2nd Qtr), Dearbhla McNulty for Aoibheann O'Gorman (HT), Maria Scanlan for Laoise Giblin (HT), Sinead Sheehan for Eimear Rodgers (2nd Qtr), Kate O'Mahony for Kate Walsh (2nd Qtr), Ellen Collins for Seva Brennan (2nd Qtr), Brid McMahon for Danielle Sheedy (2nd Qtr)
Referee: Johnny Healy
Junior B Championship
Crusheen GAA Crusheen 2-8 Sixmilebridge 0-8
This junior game showed plenty of character, skill, never give up attitude by both teams on an Autumn evening 25th August 7.30pm.
Sixmilebridge got off to a good start with three points put over by the seventeenth minute of the game. Two unfortunate wides also but lucky for Crusheen the opposing team. Both teams provided plenty of determination, attack and team work to drive the ball against the opposing team and great efforts to achieve a score.
At the twentieth minute, Crusheen started to find their way and belief as Aoife Rodgers tapped over a point to put them on the scoreboard. Sixmilebridge replied with a point from play. During the next few minutes, plenty of charisma was shown by both teams in tackle,skill attempts to score, an unfortunate wide by Caoimhe Clancy , commanding efforts and drives by both Carina Roseingrave and Jacinta O'Grady midfield an outstanding save by Grainne Daffy as Sixmilebridge in effort desired a goal with assistance from Sinead Mullins. Shortly, Ann Marie Mc Mahon showed everyone how to get two goals and one with superb teamwork and hand passing and drives from Carina Roseingrave, Hannah Gleeson and Sinead Mullins,Eva Fitzgibbon and Aoife Rodgers.Another free for Sixmilebridge ,which was blocked and saved by Grainne Daffy. Half time score, Crusheen two goals and three points versus Sixmilbridge four points.
During the second half, both teams never gave up despite the Autumn darkness setting in. Good efforts from Ava Lyons,solos by Faye Dean, Maeve Stankard and Hannah Gleeson leading play by Carina Roseingrave , Jacinta O'Grady and excellent saves by the ever dependable goalkeeper Grainne Daffy for Crusheen. Sixmilbridge got off to a good start on the scoreboard with two points more on the scoreboard by eleven minutes to make the scoreboard two goals and three points to Sixmilebridge six points. Points tapped over by Ava Lyons Anne Marie Mc Mahon and Jacinta O'Grady and almost a swapping tit for tat game as game was clash of the ash between these two teams. At five minutes to go, the games score was Crusheen two goals and eight points and Sixmilebridge eight points. Super solos by Maeve Stankard,Hannah Gleeson and Faye Dean but did lead to too many steps on the rear occasion leading to awarded frees to Sixmilebridge. Both girls showed determination along with Caoimhe Clancy to help achieve scores for Crusheen
Final score Crusheen two goals and eight points versus Sixmilebridge nine points.
Parteen 2-13 Clooney Quin 2-8
Newmarket on Fergus v Kilkishen/Bodyke
Junior C Championship
Whitegate 4-5 Cratloe 3-13
Whitegate continued in the junior championship on home soil and battled it out against Cratloe in a closely contested game. But it was Cratloe who got the upper hand and the final score was Whitegate 4-05 Cratloe 3-13
It was Cratloe who were first on the scoreboard when they converted a free after just 2 minutes of play. Soon after Whitegate were also awarded a free which Noreen Bugler tapped over the bar. The Cratloe girls added another two points to their tally from play before Noreen Bugler hit a shot with power to the back of the Cratloe Net. Before half time Cratloe added another string of points to their scoresheet 3 of which came from play. Noreen Bugler on form converted another free. Whitegate continued to go on the attack and in the last few minutes of the first half Whitegate's Aideen Burke whipped a ball past the Cratloe goalie to get Whitegate's second goal of the day. This gave Whitegate a lead of just a point at half time.
In the second half Cratloe applied the pressure and from throw in worked the ball up the field. A quick strike of the ball followed and Cratloe got their first goal of the day. This goal was scored within seconds of the commencement of the second half. The Cratloe girls then went on to build on their score and added another point from play. A quick response came from Whitegate who added two points to their tally, the first point came from Noreen Bugler and the second from Aideen Burke who displayed a beautiful piece of skill when she hit the sliothar over her shoulder to add another point for Whitegate. Whitegates Ciara Dooley, Corinna Hynes and Emma Burke showed great determination and cleared the ball up the field on numerous occasions. Whitegate continued on the attack and a long range shot from Anna Burke made it all the way to the back of the Cratloe Net for another goal. Whitegate had again regained their lead by 2 points at this stage. Cratloe determined not to let this game slip upped their intensity and went on to score a goal and a point. Soon after Cratloe were awarded a penalty when one of their players was brought down as she made her towards the Whitegate goals for what looked like a dead cert goal. Cratloe stepped up to take the penalty and there was no doubt that this match would be theirs when the penalty was scored. Whitegate did manage to get another consolidation goal in the last few minutes of the game, coming again from the stick of Noreen Bugler following a lovely pass from Hillary Kearns. Cratloe finished in style and added 3 points from play coming from out the field. The last score of the game came from Whitegate's Noreen Bugler when she converted a free. It was the Cratloe girls who emerged the winners in the end by 7 points with a final score Whitegate 4-05 to Cratloe 3-13.
Whitegate: Louise Donoghue, Amy Solan, Carol Minogue, Ciara Dooley, Emma Burke, Emma Waterstone, Anna Burke, Noreen Bugler (2-04, 0-3f), Corinna Hynes, Emma Hynes, Eadaoin O'Grady, Caoimhe Whelan, Aideen Burke(1-01), Anna Burke (1-0), Ciara Dooley. Leah Bugler, Tanya Azari, Hillary Kearns.
Subs: Tanya Azari for Eadaoin O'Grady, Hillary Kearns for Caoimhe Whelan
Referee: Brian Keon
Ruan GAA: Ruan 3-17 Tulla 1-3
In the true spirit of Junior C, Ruan's team sheet listed players in their teens, 20's, 30's, 40's & 50's including two mother and daughter line-ups; Niamh Ní Lachtnáin and daughter Siofra, and Anne-Marie Jones and daughter Aine and of course Brenda O'Donoghue, herself a mother of 3 adult daughters. On another day of firsts for Ruan Camogie Club the Junior C's recorded their first championship victory.
The supporters did not have to wait long for the scoring to start as Tulla were soon into a 1–1 to no score lead. The top scoring Claire McDonnell (0-13) had the home side on the board with a point from play whilst the visitors slotted another point. Niamh Glass (2-2) was very lively all game and raised the white flag twice in the first half.
The high work rate of the home side was taking affect as a point on the 20 minutes mark from a free by Tulla was their last score on the day. The support running from Ruan was excellent from all players with many passing in that final ball for the scorers including Leah Morgan and Anna Steigerwald for Claire and Niamh to prosper in the first half.
In the second 30, it was all one-way on the scoreboard, but that's not to say Tulla didn't keep up the pressure. However, the back five from Ruan wouldn't give any quarter and with the reliable Ella Forde between the posts, the visitors could not raise any flags in the 2nd half. At the other end the scores kept coming; Niamh and Anna supporting Claire as she kept the points coming; Aine Jones catching high balls and passing into Claire to score; Saoirse Barry bursting out from defence to hand pass to Siofra Ní Lachtnáin who finished with a point after a 30 metre run.
The green flags didn't take long to appear as Niamh Glass scored twice and Susie King marked her first start with a goal on 45 minutes.
The scores didn't stop as Rebecca Meaney and three more from Claire McDonnell completed the victory for Ruan.
With their first Junior C match success and five players getting on the score sheet, Ruan should be very satisfied with the game day result and move to the next round with confidence.
Ruan: Ella Forde, Leah Morgan, Saoirse Barry, Rebecca Meaney (0-1), Siofra Ní Lachtnáin (0-1), Tammy Griffin, Aine Jones, Anna Steigerwald, Niamh Ní Lachtnáin, Claire McDonnell (0-13), Niamh Glass (2-2), Brenda O'Donoghue, Clara Morgan
Subs: Susie King (1-0) for Brenda O'Donoghue (22 mins), Nicola O'Donughue for Rebecca Meaney (15 mins), Gillian McNulty for Clara Morgan (25 mins), Anne-Marie Jones for Gillian McNulty (50 mins)