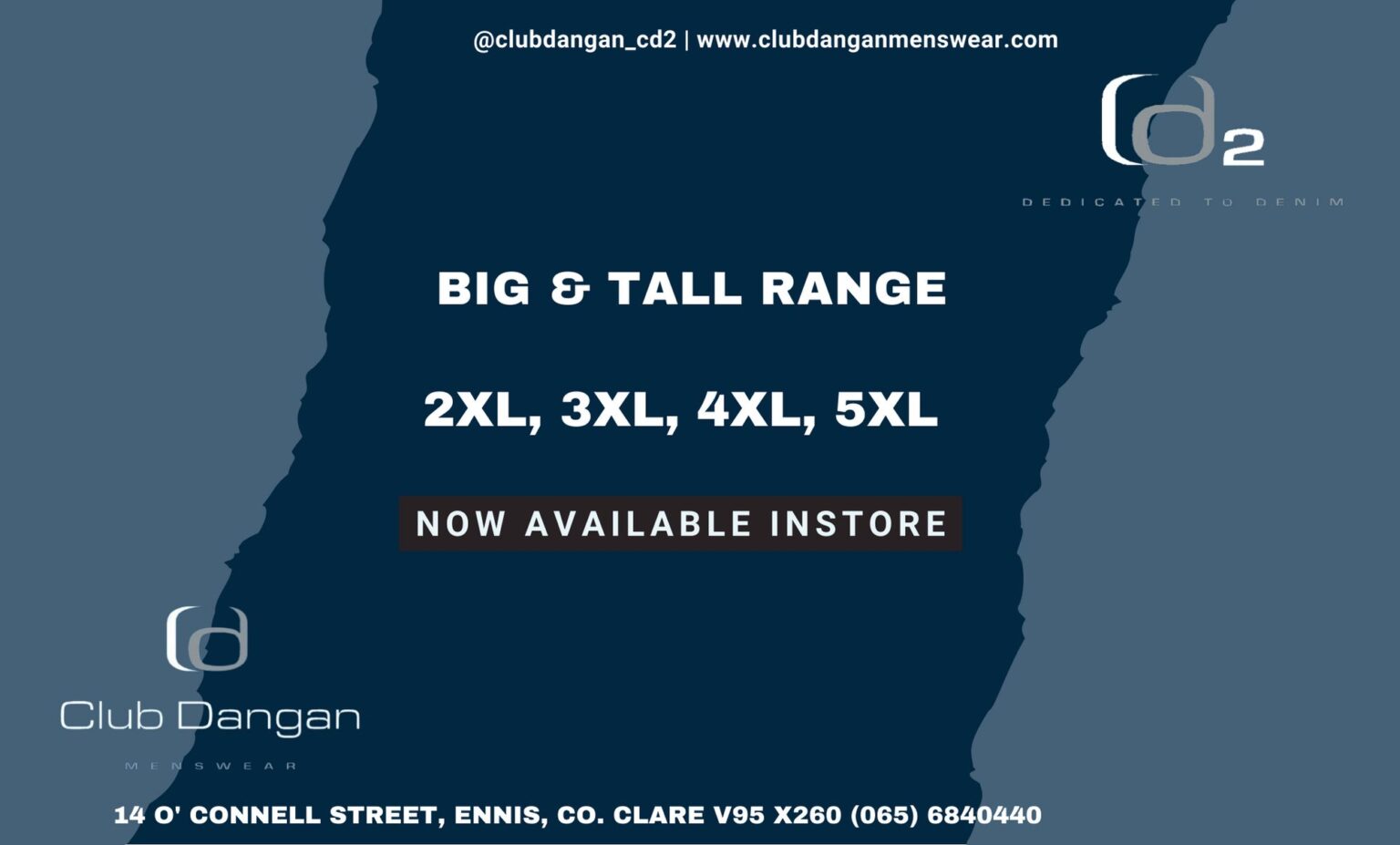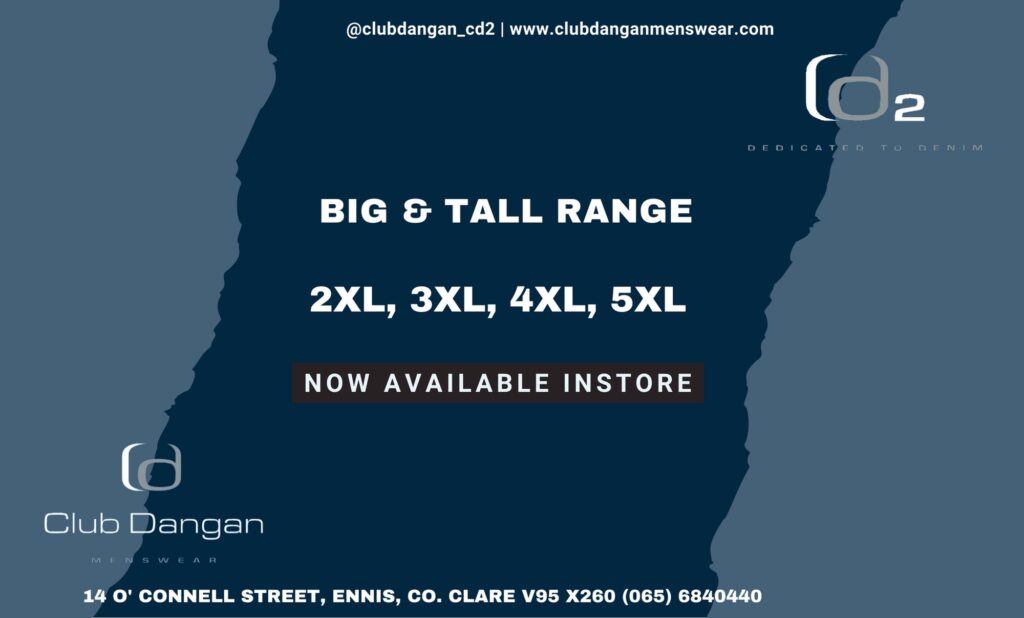 *Mairead Scanlan was the top scorer for Scariff/Ogonnelloe. Photograph: Gerard O'Neill
REIGNING CHAMPIONS, Scariff/Ogonnelloe kicked off the Clare Senior Camogie Championship in emphatic fashion with Truagh/Clonlara and Newmarket-on-Fergus also recording wins.
Champions of 2020 Inagh/Kilnamona were held to a draw by last year's semi-finalists Kilkishen/Bodyke to complete the full round of fixtures in the opening round of the senior championship.
Scariff/Ogonnelloe make a statement
Scariff/Ogonnelloe 2-21
Kilmaley 0-06
Venue: Clooney
With aspirations of tasting All-Ireland glory, Scariff/Ogonnelloe's comprehensive twenty one point win over Kilmaley is certainly a step in the right direction with the reigning county and provincial winners dominating from the get-go.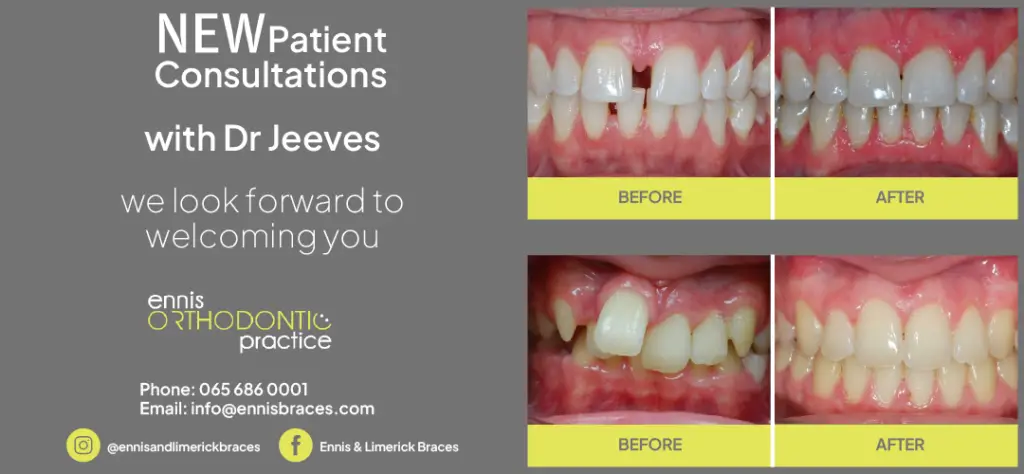 By half-time, Scariff/Ogonnelloe boasted a 0-15 0-01 advantage and at this juncture, referee Jim Hickey could have opted to blow the final whistle rather than the half-time one.
Limiting Kilmaley to six scores over the hour, the East Clare amalgamation were highly effective with their use of the ball. The new-look half-back line anchored by Rachel Minogue with former Clare seniors Ciara Doyle and Amy Barrett flanking her diluted any bit of danger that came their way but also served as their main launchpad.
Doyle and Aoife Power returned to their lineup having missed February's All-Ireland semi-final to Oulart the Ballagh of Wexford. Susan Vaughan was an absentee but will be back in their fifteen later in the campaign.
Power's combination with Mairead Scanlan saw the champions get plenty of joy. They directly linked up with one another for 1-02, Scanlan getting the goal on sixty minutes when Power offloaded having received the delivery from captain Barrett.
They had four points on the board before Kilmaley registered their only score of the opening half via Claire McMahon. Though it was a weakened effort from the four-time champions over the hour, McMahon, her sister Helen, Lisa Kennedy and Caoimhe Carmody were those leading their fight.
Alphie Rodgers has succeeded David Sullivan as Scariff/Ogonnelloe manager, the former Clare minor hurling coach outlined that they were determined to start on a high. "We wanted to start brightly with the evening that was in it and for the occasion with it being the first round of championship, you set out your stall and you want to start brightly, that was what we wanted to do, I think we did that. At half-time it was 0-15 0-01 so in the second half we lulled into that place of complacency that often happens, I thought in the second half when Mairead got the first goal that got us back on track and we powered on home from there".
Speaking on Scariff Bay Community Radio, Alphie said that while their use of the ball was impressive it was overdone at times. "We could have been a little bit sharper and more concise with our passing, in general we were happy enough with the way the game transpired. The key was to start brightly, we took the ball and went at them, we used our energy, we've a lot of energetic players here and this evening suited their style of game".
Conditions were no factor to the outcome, the ex Scariff senior forward maintained. "People were talking about the heat but as hurlers that is what we all want to be playing in, the girls are no different, the top of the ground hurlers showed well at various stages in terms of what they could of done with the ball and the chances they took and created. It's first round, there's loads to work on, we fell asleep for fifteen minutes in the second half and we woke up about the time we got the goal and we started to push on from there".
"It's about winning the first round, after that you don't really mind, it's about getting through the game, we've another game next week and three games coming in a row, our objective is to win the three of them and that's what we set out our stall to do, we'll take it from there then, it is the first step of three steps taken. We need to get back down to the pitch again Monday night. We've a good few to come back. We've changed it up a little this year, we've a new half-back line, we'll see how it goes, who knows if it will work, it certainly worked tonight because they got on an awful lot of ball and delivered some really good ball into our forwards, it's great to see Aoife and Ciara back, they are central players for us, it's important to get them on the ball as much as we can," Rodgers concluded.
Scorers Scariff/Ogonnelloe: M Scanlan (1-05 1f 1'45), L Grady (1-01), A Power (0-04), J Daly (0-03), A Rodgers (0-03), C McNamara (1-00), L Daly (0-01)
Scorers Kilmaley: C McMahon (0-06 4f)
Scariff/Ogonnelloe:
1: Rachel Daly
10: Labhaoise O'Donnell
3: Susan Daly
4: Alison McGee
6: Ciara Doyle
7: Rachel Minogue
9: Amy Barrett
8: Abby Walsh
12: Lynda Daly
13: Alva Rodgers
11: Mairead Scanlan
16: Jennifer Daly
14: Aoife Power
26: Cliona McNamara
17: Lorraine Grady
Subs:
Kilmaley:
1: Chloe McAleer
2: Helen McMahon
5: Sinead O'Keeffe
4: Lisa Kennedy
6: Sarah Ní Cheallaigh
11: Niamh O'Dea
19: Megan White
8: Caoimhe Carmody
9: Jodie Cahill
15: Chloe Neylon
14: Claire McMahon
7: Leona Grace
25: Alanna Doherty
18: Eilis Cahill
24: Emma Neylon
Subs:
13: Nora O'Rourke for Doherty
Referee: Jim Hickey (Cratloe)
Inagh/Kilnamona & Kilkishen/Bodyke finish all square
Inagh/Kilnamona 1-12
Kilkishen/Bodyke 0-15
Venue: Fr McNamara Park
In the clash of the 2021 beaten semi-finalists, there was no separating Inagh/Kilnamona or Kilkishen/Bodyke with the East Clare outfit letting a four point lead slip in the closing stages.
A dominant start was enjoyed by Inamona who went 0-02 0-00 in front inside the opening exchanges. The gap was 0-03 0-02 at the first water break, approaching half-time the three-in-a-row champions of 2016 to 2018 had a 0-07 0-04 lead but Kilkshen/Bodyke hit the final two points before the whistle to reduce the deficit to a single score.
From the first half, Inagh/Kilnamona were the clinical of the forward lines, making hay of the possession they received while at the other end Kilkishen/Bodyke's attack were fed with ball but didn't capitalise on it.
Determined on the restart, the East Clare side outscored their opponents 0-05 0-01 to hold a three point lead at the first water break of the second half.
Spectators were treated to an exciting finish, Sean Hehir's Kilkishen/Bodyke led by four points but failed to see out the game. A hopeful high ball into the danger area resulted in a green flag for Inamona and they added two points to nudge ahead, Kilkishen/Bodyke managed to rescue a draw and had another chance to win but Aoife Ryan's shot failed to hit the target.
Fiona Laffety's experience was vital in the closing stages, Amy Keating and Clare Hehir also impressed for Inamona while Alannah Ryan, Eilish Whitney, Kate Lynch and Caoimhe Kelly stood out for Kilkishen/Bodyke.
Truagh/Clonlara triumph over Feakle/Killanena
Truagh/Clonlara 3-15
Feakle/Killanena 0-12
Venue: O'Garney Park, Sixmilebridge
Last year's beaten finalists Truagh/Clonlara began their 2022 campaign by laying down a marker with a twelve point win over Feakle/Killanena.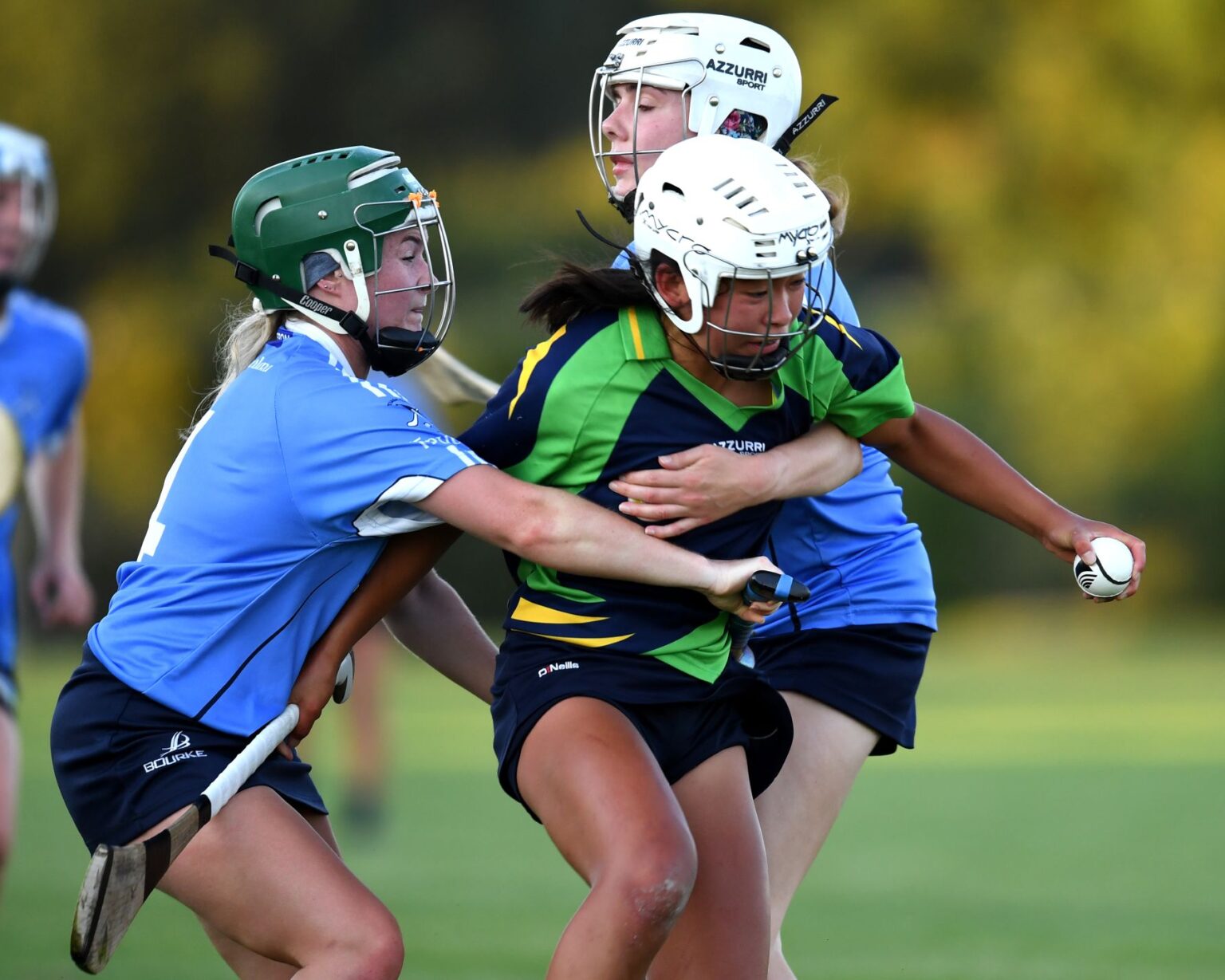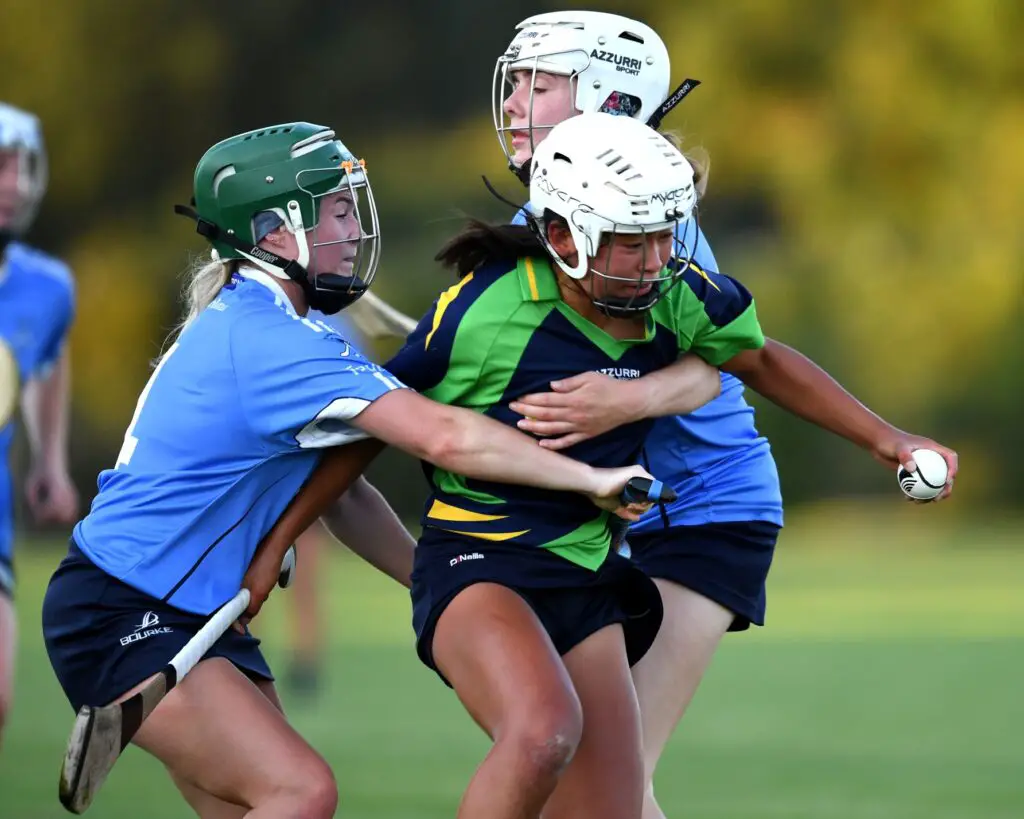 Coached by John Conlon, Truagh/Clonlara set the tempo early on with Niamh Ryan and Eimear Kelly raiding for green flags inside the opening eight minutes of the encounter at Sixmilebridge. It was a setback that the 2020 intermediate champions never recovered from.
By the sounding of Andy McMahon's half-time whistle, the score was 2-09 0-06 in Truagh/Clonlara's favour. They had boasted an advantage of 2-06 0-03 leading up to the interval.
Leah Hawes wrapped up the victory with a late goal to put their chances of reaching the knockout stages from a competitive group in a healthy condition. They did take their foot off the pedal and only registered a score with twenty minutes of the second half played.
A mini-comeback had been launched by Feakle/Killanena who had racked up 0-05 without reply on the restart but the concession of Hawes' goal took the wind out of their sails. In a further boost for the victors, Aine O'Loughlin returned to action and made an impact not long after her introduction.
Feakle/Killanena have no time to wallow as they must regroup against fellow East Clare amalgamation, Kilkishen/Bodyke to save their season.
Blues get bragging rights over The Bridge
Newmarket-on-Fergus 3-12
Sixmilebridge 1-11
Venue: Wolfe Tones GAA Grounds, Shannon
Newmarket-on-Fergus commenced their campaign with a seven point win over neighbours and rivals Sixmilebridge.
Minus the services of All Star, Chloe Morey, Sixmilebridge's cause was greatly diminished from the get-go and the absence of her experience was telling as the contest progressed with the side in need of leadership to ignite their fight. The secondary school teacher and gym owner has been in the United States for a family event.
Heavily reliant on scores from placed balls with Sarah Loughnane amassing two thirds of their tally, Sixmilebridge's attack struggled to make inroads with the Newmarket-on-Fergus full-back line of Carol O'Leary, Aoife Crimmins and debutant Maeve Begley snuffing out any bit of danger that came their way.
Moving Niki Kaiser from the full-forward line to the middle third was a major turning point in the contest as she brought an electricity to the fold that led to the creation of multiple scoring chances.
Enjoying the better of proceedings at the start, Newmarket built a two point advantage but The Bridge would level matters through Sarah Loughnane and later turned matters on their head with an excellent finish by Aoibhin McNamara, the move arising when the ball could easily have been cleared from the Blues half-backline. Annmarie Hayes goaled in additional time to put the Blues 1-06 1-05 in front at half-time.
Although the lively Finia O'Brien equalised with the first strike on the restart, Newmarket now managed by inter-county camogie referee Fintan McNamara responded with 1-02 without reply, Hayes raiding for her second green flag on thirty three minutes.
Loughnane and O'Brien pointed for Claire Delaney's charges before Laura and Michelle McMahon replied at the other end.
Ellen Casey's rifle to the roof of the net from 45m wrapped up the win for Newmarket-on-Fergus as they collected what will be an important two points.
Scorers Newmarket-on-Fergus: A Hayes (2-01), N Kaiser (0-03), L McMahon (0-03 2f), E Casey (1-00), K Toomey (0-03 1f), M McMahon (0-02).
Scorers Sixmilebridge: S Loughnane (0-09 7f 1'45), A McNamara (1-00), F O'Brien (0-02).
Newmarket-on-Fergus:
1: Lauryn Flaherty
19: Maeve Begley
3: Carol O'Leary
2: Aoife Crimmins
6: Ellen Casey
9: Katie O'Flanagan
5: Caoimhe Lally
8: Jennifer Kelly
13: Zoe McInerney
10: Michelle McMahon
11: Ann Marie Hayes
12: Kaci Toomey
14: Laura McMahon
15: Niki Kaiser
20: Hannah Fitzgerald
Subs:
17: Áine O'Brien for Fitzgerald (25)
Sixmilebridge:
1: Sinead Hogan
2: Aoife Hurley
3: Kiah Mellett
27: Deanna Considine
7: Rachel Kelly
6: Maire McGrath
21: Emma Kennedy
10: Roisin O'Grady
8: Hannah Wilson
9: Sarah Loughnane
14: Niamh Lyons
12: Finia O'Brien
17: Ashling Morey
13: Olivia Phelan
15: Aoibhín McNamara
Referee: Kevin Walsh (Wolfe Tones)
In the intermediate championship, Whitegate, Tulla and Éire Óg all started with wins.
Whitegate 3-09 Corofin 3-07
Tulla 2-08 Clarecastle/Ballyea 1-09
Éire Óg 3-09 Broadford 1-14