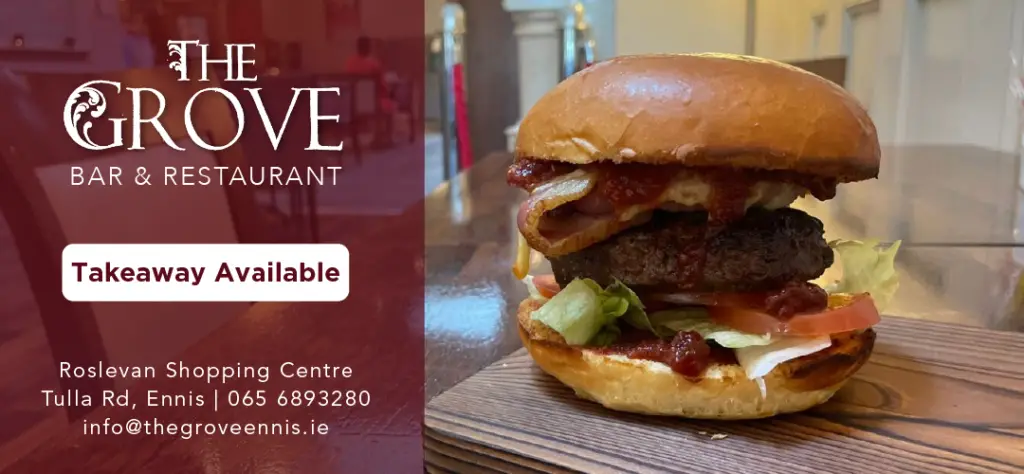 Kilkishen/Bodyke got their senior championship bid back on track while potentially derailing Newmarket-on-Fergus' chances of advancing from the group in the process while Scariff/Ogonnelloe collected a second win in as many games.
Scariff/Ogonnelloe make it two from two
Scariff Ogonnelloe 1-15
St Josephs 2-2
Venue: Fr McNamara Park
In the second round of four, Scariff Ogonnelloe faced St Joseph's with Scariff Ogonnelloe attempting to build from their previous win against Kilkshen Bodyke and St Joseph's looking for a first win in the 2021 Senior Camogie Championship.
It was Scariff Ogonnelloe who built on their success from round one to make it four points from a possible four. In what was a tough physical game played in relatively good weather, the end result was hard earned by Scariff Ogonnelloe who were made sweat by St Joseph's intense work rate and athletic abilities.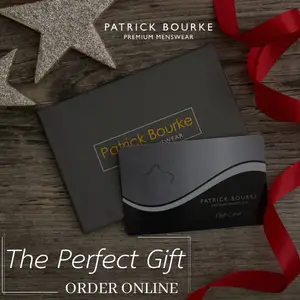 Play was concentrated in the Doora/Barefield backline in the opening exchanges and a messy ball in the square was pounced on by Alva Rodgers who made no doubt in ensuring the ball crossed the white line to record the match's first goal. This seemed to rally St Joseph's as they piled the pressure on and made good progress in the middle of the pitch to launch several attacks at the East Clare defence. Such was the pressure mounted by the maroon and white that several frees were awarded by referee Kevin Walsh. Two early missed frees were big disappointments for St Joseph's which would have given them confidence in the opening minutes.
Play up to the first water break was hotly contested and two points were added by both sides with the score after fifteen minutes being 1-03 to 2 points.
The second quarter commenced with increased intensity and hard work by Amy Barrett and Jennifer Daly in Scariff Ogonnelloe's half forward line and they increased the lead in to 1-06 to two points going into the half time break. St Joseph's achilles heel in failing to convert from several chances in open play and frees during the second quarter left them with a hill to climb going into half time.
The second half began in the same vein as the first, as a real physical encounter with St Jospeh's using their physicality to win numerous rucks. Scariff Ogonnelloe scored first as they enjoyed increased periods of domination thanks to Amy Barrett, capably supported by Mairead Scanlan. The latter's free taking ability helped the East Clare side to increase the deficit to 1-11 to 1-02 at the second water break.
Failures to convert loose ball around the goal mouth prevented them from comprehensively increasing their lead as Karen McMahon kept St. Joseph's from going further behind. Scariff Ogonnelloe benefited from Alva Rodgers's and substitute Cliona McNamara's physicality which helped ensure simple, decisive scoring
St Joseph's threw everything at Scariff Ogonnelloe for the final fifteen minutes. This young team aided by the experience of the likes of Louise Woods offers great potential for the future of camogie in Doora Barefield. Eventually, the experience of Scariff Ogonnelloe secured the victory. While it was not to be for the maroon and white, they asked questions of Scariff Ogonnelloe and time will only tell if the blue and navy are able to answer similar questions posed later in more tightly contested matches.
Best on the day for Scariff Ogonnelloe were Susan Daly, Labhaoise O'Donnell, Alva Rodgers, Amy Barrett, with Louise Woods, Chloe Towey, Kate Dillon and Sinead O' Connor being best for St Joseph's.
Scariff Ogonnelloe: Rachael Daly; Alison McGee, Susan Daly, Bonnie Wiley Murphy; Rachel Minogue, Ciara Doyle, Labhaoise O'Donnell; Lynda Daly, Abby Walsh; Lorraine Grady, Amy Barrett, Jennifer Daly; Alva Rodgers, Aisling Corbett, Mairead Scanlan.
Subs: Cliona McNamara for Lorraine Grady (26), Danielle Beston for Corbett (45), Aisling Corbett J Daly (52) (inj).
St Josephs Doora/Barefield: Karen McMahon; Sinead O'Connor, Megan O'Brien, Kate Dillon; Hannah Doyle, Chloe Towey, Aisling McMahon; Aisling Reidy, Siofra Ni Chonaill; Orla Moloney, Louise Woods, Muirne Ni Chonaill; Ciara Duggan, Amy Lenihan, Katie O' Callaghan.
Subs: Aisling Hannon for Lenihan (20), Ciara Guilfoyle for Duggan (27), Ciara Whelan for O' Callaghan (HT), Shauna Moloney for M. Ni Chonaill (45), Aoibhean Feuery for Orla Moloney (55).
Referee: Kevin Walsh (Wolfe Tones)
Kilkishen/Bodyke battle past Newmarket-on-Fergus
Kilkishen/Bodyke 2-14
Newmarket on Fergus 3-9 
Venue: Fr McNamara Park
Determination shone through as Kilkishen/Bodyke recorded a merited two point win over last year's beaten finalists Newmarket-on-Fergus on Saturday.
Having lost to Scariff/Ogonnelloe in the opening round, a response was needed from Kilkishen/Bodyke and it duly followed whereas Newmarket-on-Fergus failed to reproduce the strong display they showed when defeating Kilmaley a week previous.
Aoife Ryan and Leah Minogue got the East Clare side off the mark before Jenny Kelly responded with a double with the Blues. The dominant Kate O'Gorman pushed Kilkishen/Bodyke back in front before Newmarket replied with a Katie O'Flanagan goal to give them a three-point cushion at the water break.
Five points from accurate free-taker Siobhan Lenihan followed in a stop-start second quarter which concluded with the teams all square at half-time 0-10 1-07.
Although Kaci Toomey put Newmarket ahead on the restart, Kilkishen/Bodyke rallied with 2-01 in succession, the O'Gorman sisters Niamh and Kate raising the green flags. A crucial Jenny Kelly goal reduced the deficit to four points at the final water break.
With six minutes left on the clock, Laura McMahon converted a penalty for Brian Enright's side bringing the gap to two points. Aoife Ryan pointed at the other end before her effort was cancelled out by Zoe McInerney just in time for Kevin Walsh to blow the final whistle.
Newmarket-on-Fergus face Scariff/Ogonnelloe on Saturday needing a win to survive while Kilkishen/Bodyke have a bye into the next round.
Kilkishen-Bodyke: Edel McNamara; Hannah Minogue, Nollaig Baker, Orla O'Brien; Alannah Ryan, Eimear Murphy, Kate Lynch; Caoimhe Kelly, Kate O'Gorman (1-3); Siobhan Lenihan (0-7), Niamh O'Gorman (1-0), Shauna Doyle; Roisin Minogue, Aoife Ryan (0-3), Leah Minogue (0-1)
Newmarket on Fergus: Ciara McCarthy; Aoife Crimmins, Caoimhe Lally, Aine O Brien; Tara O Neill, Laura McMahon (1-0 penalty), Ellen Casey; Aoife Griffin, Katie O Flanagan (1-1); Michelle McMahon, Clodagh O Halloran, Kaci Toomey (0-1); Jenny Kelly (1-3), Zoe McInerney (0-4 3F), Annemarie Hayes.
Subs: Aimee McInerney for Tara O Neill (h/t), Kate Clancy for Aoife Griffin (38 mins), Niki Kaiser for Kaci Toomey (38mins), Roisin McMahon for Clodagh O Halloran (45mins)
Referee: Kevin Walsh (Wolfe Tones)
Intermediate Championship:
Clooney/Quin recorded a comprehensive 3-17 1-10 win over Tulla in Dr Daly Park when Emma Considine finished with 1-12 for the victors. A hat-trick from Susan Fahy saw Whitegate seal a 3-11 2-07 victory against Éire Óg. Clarecastle/Ballyea were dominant as Doireann Murphy was to the fore once again as they recorded a 2-19 1-07 win versus Corofin.
Junior A Championship:
Kilkishen/Bodyke edged out Scariff/Ogonnelloe by four points 3-06 3-02 whole Broadford were dominant victors against Inagh/Kilnamona with their encounter finishing 4-12 0-05.
Junior B Championship:
Clooney/Quin were deserving 1-10 1-04 winners against Newmarket-on-Fergus, Feakle/Killanena made it two wins from two outings overcoming Kilmaley on a score of 5-06 2-11. Sixmilebridge put seven goals past Éire Óg in a 7-09 1-02 win while Truagh/Clonlara claimed the bragging rights against Parteen as it ended 6-11 2-08.
Junior C Championship:
Clarecastle/Ballyea raised eleven green flags as they accounted for Kilkee/Bealaha 11-08 2-00, Cratloe defeated Broadford 5-06 2-08 and Whitegate were also goal-hungry overcoming Banner 8-04 1-10.
U16 Championship:
Smith O'Briens advanced to the U16C Shield Final after a 7-03 3-02 win over Whitegate.
U13 Championship:
Ballyea produced a strong first half performance which saw them on their way to winning the U13B Plate Final. They pushed past the challenge of Crusheen on a score of 3-02 0-03 with Ava Custy among the main scorers for the winners.