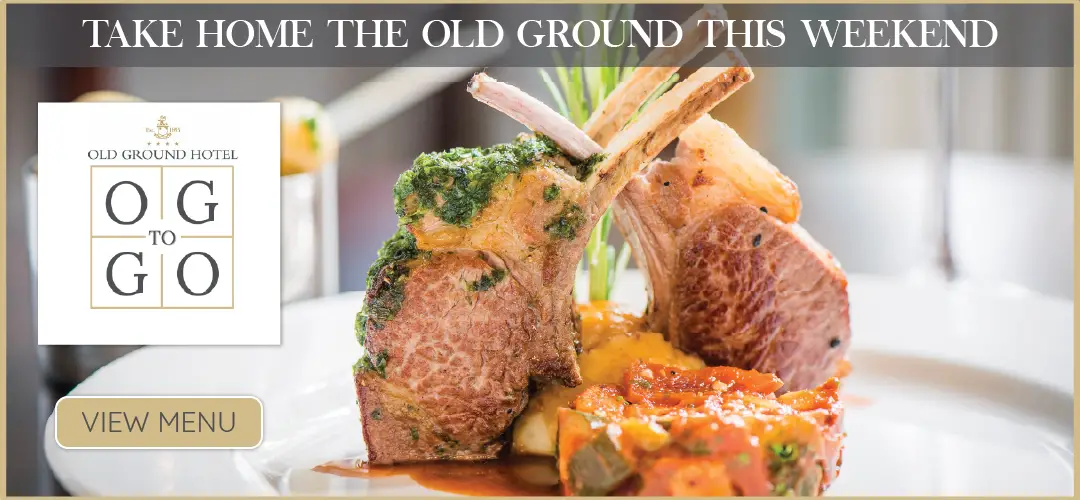 *Photograph: Eoin O'Hagan. 
Parking has been highlighted as "a serious problem" in Scariff with businesses flagging that they may have to close if it is not solved.
An update on a car park within the town of Scariff was sought by Cllr Joe Cooney (FG) at the January meeting of the Killaloe Municipal District. While construction works were taking place in the main street, a temporary car park had been in situ at The Scariff Hotel for businesses and their staff.
"Upon substantial completion of the works in November 2019 and with a view to creating additional parking space during the Christmas period this office approached the hotel agent and requested an extension, which was agreed. This arrangement will end on the 31st January," senior executive engineer Tom Mellett confirmed.
He added, "A long term solution to parking in Scariff is separately being explored and in this regard housing lands purchased by Clare County Council in 2018 which run to the rear of main street are being examined as an option".
Praise was extended to the local authority and its staff for "the fantastic work done" along the main street by Cllr Cooney. He did warn the meeting that "parking in Scariff is a serious concern". The O'Callaghans Mills representative continued, "I have been talking to business people, there is serious concern that if we don't do something about parking it could lead to the closures of businesses. The temporary car park while construction was going on did help the situation, it was a success".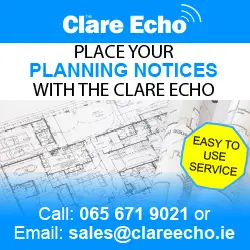 Long-term solutions needs to be looked at, Cooney insisted. "Make it simpler for the people themselves and easier for the businesses. The belief of the businesses is that some people aren't coming into Scariff on some days because it is so difficult to get a parking space". He suggested, "There is different locations around the town of Scariff and could be used. If we're waiting long-term it will affect businesses, people are finding it tough enough in business at the minute".
A further extension of the temporary car park while planning continues was sought by Cllr Pat Hayes (FF). "Give that support to the town," he stated. "It was an asset to the town and we should seek to try keep that for the year going forward until we have a formal plan for the other site". Lack of parking "has been a bone of contention for a long time," Hayes observed.
An approach was made to the hotel owners regarding extending the car park. "We approached the hotel to extend agreement but they were only willing to extend it to 31st of January and were adamant they would not extend beyond that time," Mellett told the meeting. "I would ask that you go back again," Hayes stated, "We have approached them a couple of times, not open to extending it," the engineer reiterated.
Responding to a question from Cllr Cooney on the prospect of a "car park in the near future," Director of Service, Anne Haugh said "A car park is a long term solution but that doesn't mean it will be long time achieving it. Housing lands are being developed at rear street which does include car parking. A number of issues that have to be negotiated before we achieve that".
"We know things take time. Could something temporary be looked at for the next 12 months," Cooney asked. "Absolutely," she responded. "We are willing to explore any temporary arrangements. In the interim if there is a difficulty, we are willing to explore anything. Ideal parking would be delivered beside the housing development. Our master plan will provide for layout and design of site".
"The message is loud and clear, there is a problem. The way the town is laid out, it is not easy and there are challenges," Cathaoirleach of the Killaloe MD, Cllr Pat Burke (FG) concluded.