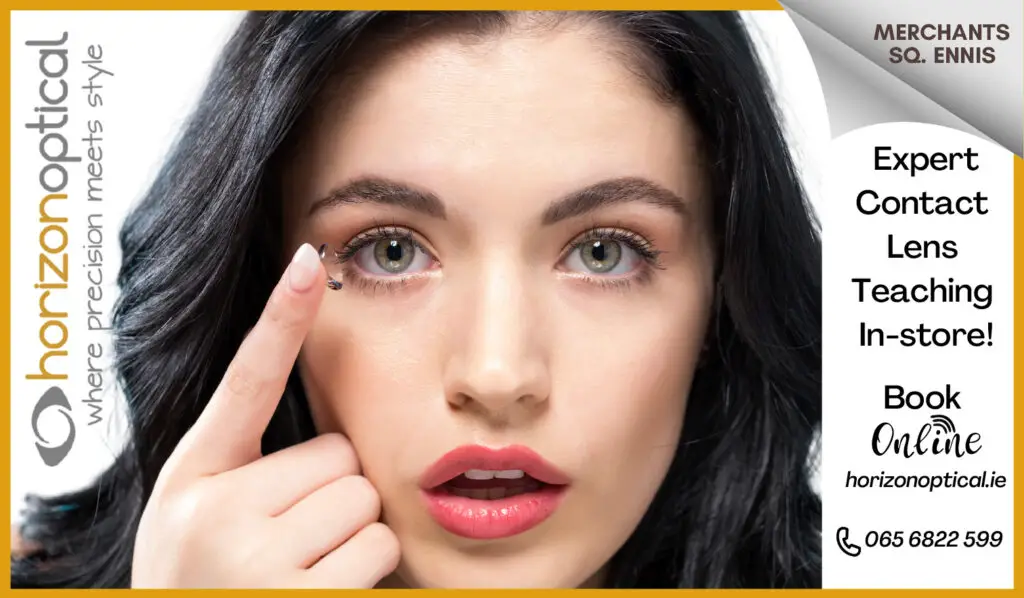 *Ballyea's Paul Flanagan. Photograph: Gerard O'Neill
OFTEN THE MAGNITUDE OF SUCCESS can be lost on players until they decide to call it a day but Paul Flanagan who has enjoyed a renaissance is well aware of what Ballyea are achieving.
First called into the Clare senior hurling in 2012 for the beginning of Davy Fitzgerald's era, he wore number twenty six a year later when the county won only its fourth All-Ireland SHC title, the same year he also captained the Donal Moloney and Gerry O'Connor managed U21 sides to provincial and national glory.
Surprisingly it wasn't until Brian Lohan became Clare manager that Paul was handed his first starting championship debut. In Nowlan Park on November 7th 2020, Flanagan started at left corner back and putting it simply he hasn't looked back since, flourishing under the management of the iconic former full-back.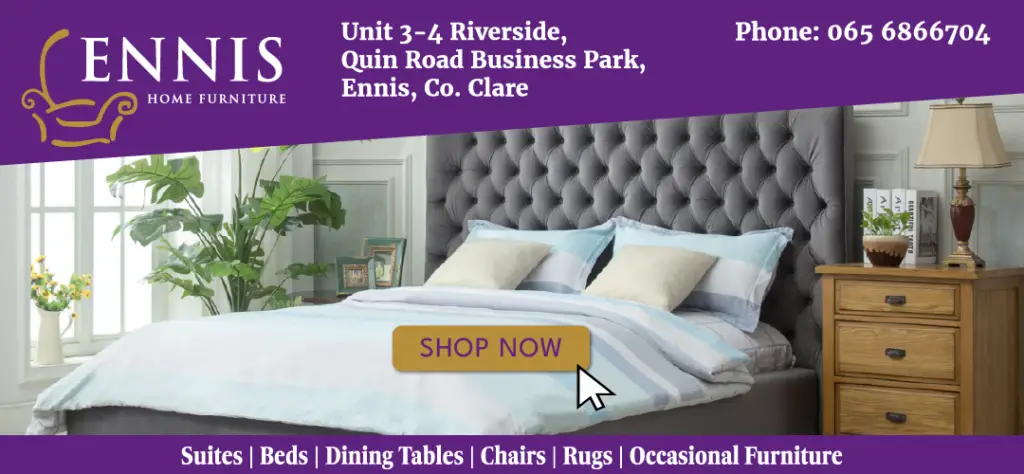 Two-time All-Ireland winner, Fergal Hegarty in his regular analysis on The Water Break, the video podcast for subscribers of The Clare Echo put forward the argument for Flanagan to be awarded an All Star for his displays in saffron and blue this year.
Comparing his approach to the years when he was trying to force his way into the county side and now that he has solidified his spot in the side, the UL graduate admitted that he is far more relaxed with his approach. "With life or work in general a lot of the time we put a lot of expectation on ourselves and sometimes it can hinder us more than help us whereas if you're just focusing on what you're good at it and trying to really hone in on then and improve it I find it gives great freedom, the break helped me as well but that has been a big learning for me as well as the opportunity to be able to train with Tony and get an insight into how he looks at things a bit more, when I moved home it has been a big learning for me and it's something that drives me on everyday".
Given the form he has shown for club and county, there's no surprise that the thirty year old is really enjoying his hurling. "That's number one and Robbie (Hogan) has said that to us a few times, he said you have to enjoy this and without doubt you look back and say you put yourself in the best position you could to play as well as you could, I think that has been a big thing for me over the last eighteen months. You try put things around yourself to help you and double down on what you're good at, it's been a really full-on year in terms of games and looking back to the start of the Munster Co-Op league back at the start of the year and into the league and championship that kept rolling but it was nicely broken up in the summer and getting back to the club hurling which I think was great, I feel that has been lost, anybody I've talked to in terms of club players have really loved that and we as county players really loved it, it gave you a bit of freedom to do what you wanted during the summer and also to drive back in with the club on good summer evenings".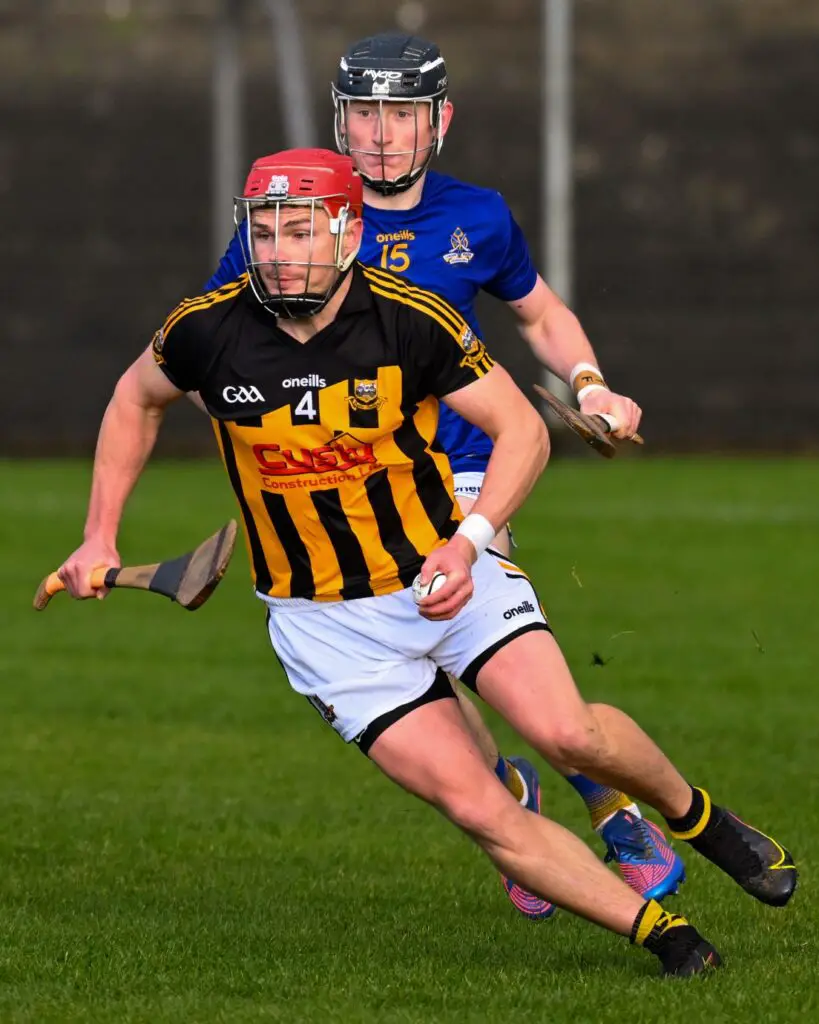 An individual who likes to reflect, Paul returned to UL and completed a Masters Degree in Mental Health, Mental Skills and Performance Psychology in 2020. It could arguably be this trait that makes him really appreciate that Ballyea have won four Clare SHC titles in six years and their entire history while Saturday marks the second appearance in a Munster club final. "It's a great thing to look at and reflect on after the year. Don't worry I definitely appreciate it, you don't have to look too far in the history books, you see Doora/Barefield, Clarecastle and Wolfe Tones lining up against you and the calibre of club teams that they were it speaks volumes and I mean that genuinely to every one of those teams, it's exceptional and to win two on the bounce is really special".
Returning to the Munster final is "great testament to the work that has gone in and to the Clare championship in general," the Ballyea full-back affirmed. "Pearse Lillis would have often laugh about the fact you could have a one point win or a two point win or a two point loss because it is so tight in Clare, to get out and to win another championship was unbelievable. There's different stages even after group games you wonder what you need to put together to get to that level again, even the county final against Éire Óg was nip and tuck and could have gone either way. I don't think we were that sharp against Finbarrs the last day but we'll learn from that and try get better".
He told The Clare Echo, "It's great to be there, we know from Munster club hurling that it's a different beast, you're coming up against the best team in the country from last year, they are an exceptional side. It's a huge stage to head into and it's brilliant to be there, I know what it feels like this year to be competing in a Munster final and to not come out on the right side of it. It's a great opportunity to go in and compete again, that's the thing I'm looking forward to the most".
Sharp-witted observers tried to put forward the view that Gary Brennan was awarded man of the match in their semi-final win over St Finbarr's because he was capable of giving a post-match interview as Gaeilge on TG4. Both he and Flanagan are Irish teachers but also pundits on TG4, the ex Clare football captain is the most proficient of the two when it comes to the native tongue according to Paul. "I think he was well deserving of man of the match. It's funny, you're so competitive that you come away from games and you could be a little bit disappointed how you played individually or collectively as a team, that's the nature of the beast. Myself and Gary would be outside at training here in Ballyea, you could be standing there for a warm-up and we're both talking in Irish to each other, it's an interesting dynamic because a lot of lads come in mid-conversation and really don't know what's happening, there's that element too which is great".
Jack Browne and Tony Kelly are the main culprits for interrupting the cúpla focail. "They'd jump in straight away and I don't think they would a great grasp of it, two very practical men with business heads on them, they wouldn't be too great at the languages".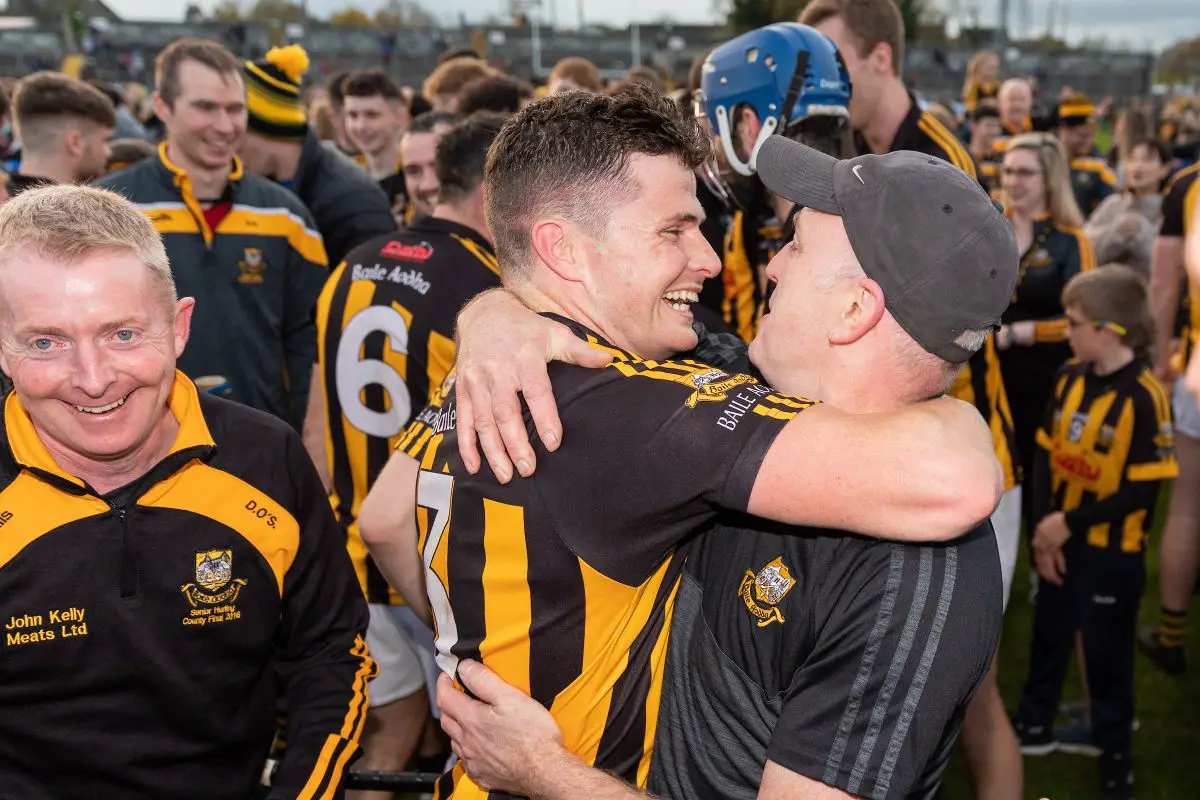 When he is addressing young Clare development sides or school teams within Ard Scoil Rís, the performance coach does take inspiration from managers he has had, including Ballyea's own Robbie Hogan. "You learn so much from managers I find, Rob first and foremost is an amazing person, he is so humble, so down to earth in his approach and I always find that is a great read of things, we've all had coaches, teachers or mentors and you know what you're going to get but at the same time that level of consistency is really hard found, he still manages even though he has been there for a good few seasons, he still manages to knock a good tune out of us because he knows what matters to us and he connects deeply to the place, the club and the people around us. 100 percent I definitely use him as a great model for everything that goes on".
There are different environments when he ponders the dynamic between the dressing rooms at club and county but Paul is very appreciative to be involved in both camps. "It's funny because I suppose you have within a Clare dressing room I'm very privileged to be there and you have a lot of guys who are the best player in their club, everybody is a fantastic player and at the top of their game, every night you go in there is a real competitiveness to the sessions and to the internal matches and so on that go on. Then, you switch tack and come back to the club, there's a real camaraderie, you mightn't have met a guy for quite a while but you just dive into what you do, we've been able to create great memories through tough games and great nights after games, that always adds to a melting pot of a team and it always meshes it together really well, it lends itself to being great fun on and off the pitch, it's not something I recognised enough when I was younger but I do now".