Ryanair have threatened to close their base at Shannon Airport for the winter months and into early spring.
Staff were alerted to the potential setback on Tuesday in a memo issued by Ryanair CEO, Eddie Wilson. He outlined that if quarantine restrictions were not lifted at Shannon or Cork Airport before the end of September, the airline would have "no alternative but to close" their bases for the winter season.
Should such a move occur, all pilots and cabin crew will be placed on unpaid leave, this would affect 130 staff directly employed by the airline at the two airports, 35 pilots and 95 cabin crew. Wilson stated that forward bookings at Shannon and Cork "suffered irreparable harm".
Wilson criticised the approach of the Irish Government in trying to assist the recovery of the aviation sector and called the Green List 'a failure'. He detailed that Ryanair were hopeful of reopening their bases at both Shannon and Cork in March but stipulated that this would only happen "if these failed travel restrictions to other EU states has been lifted in time for traffic to recover".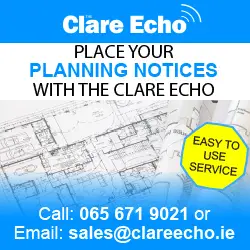 Inbound Ryanair flights from London Stansted, Manchester and Liverpool will continue to land in Shannon but on a significantly reduced basis. This will remain "for as long as these defective quarantine restrictions remain in place".
The airline accounted for 80% of all traffic through Cork Airport in August and, it is understood, an even higher proportion of total traffic through Shannon, believed to be in excess of 90%. Ryanair flies 13 destinations from Shannon and 23 from Cork. It is currently operating at 30% capacity presently compared with roughly 80% prior to COVID-19.
According to the airline, the Irish Government ignored the EU safe travel policy. Mr Wilson also took aim at the actions of Taoiseach Micheál Martin (FF) who he claimed observed no quarantine period of 14 days after flying to Brussels. An updated Green List could avert the closures, the CEO highlighted.
Last week, it emerged that Aer Lingus' was contemplating moving its transatlantic routes from Shannon Airport to a UK counterpart.
In a statement to The Clare Echo, Deputy Violet-Anne Wynne (SF) believed the potential setback represented "another hammer blow" for Shannon Airport. She said the intentions of Ryanair were deeply concerning. "While this news was sudden it is not surprising. Ryanair have long outlined their distaste at the Government's dealing of foreign travel rules, particularly around the Green list.
"This is yet another hammer blow for Shannon Airport and it now puts the future of Shannon under even more heat. The recent cuts in the Airport have been hard hitting but this news will bring even more worry as to the future of the airport. Government inaction around the aviation sector has been well noted. Their decision to cut the TWSS and the PUP payment in recent weeks has also added to this damage," Wynne added.