AH 1986, it was a simpler time.
Some major landmarks in Irish history took place that year including the death of Phil Lynott, the rejection of the divorce referendum and the official opening of Knock Airport
But more importantly than all of that, on this day in 1986, the disco dancing cows of Ennis were introduced to the world.
Radio 2 DJ Jimmy Greely received a note to say that he has some very dedicated listeners on Ashgrove Dairy Farm outside Ennis.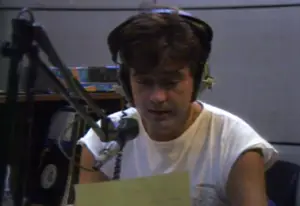 "They listen to the programme every single morning. They're cows, actually, so rather difficult to pick the right piece of music for them," Jimmy said.
He finally settled on Chain Reaction by Diana Ross… an excellent choice.
Check out the video here: http://www.rte.ie/archives/collections/news/21213980-dancing-cows/